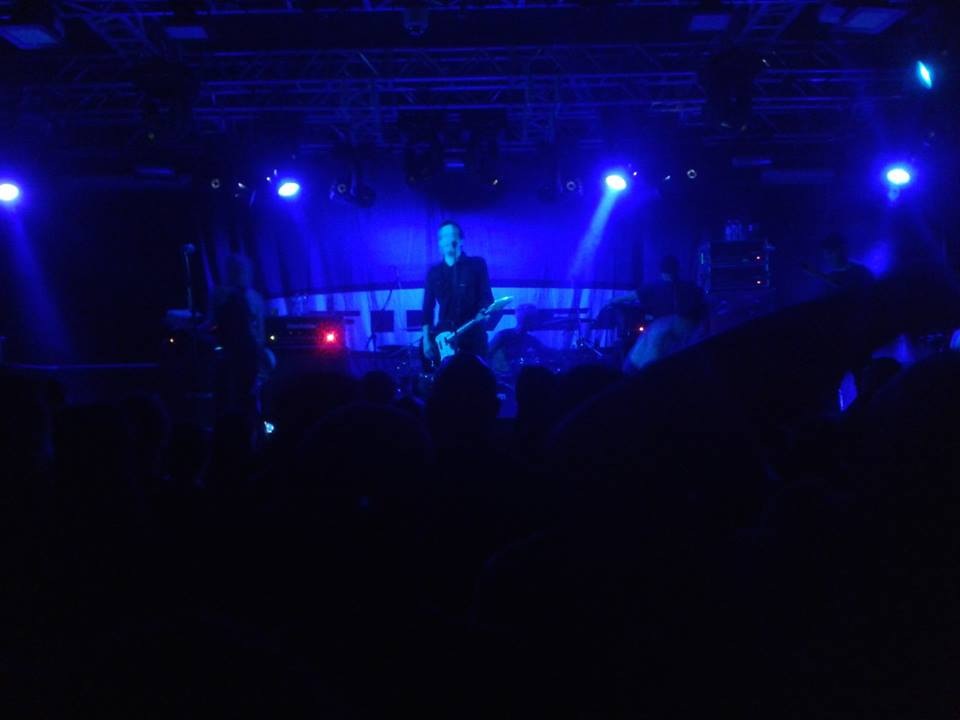 Filter @ Edinburgh Liquid Rooms, 26th August 2013
30th August 2013
Gig: Filter
Gig Date:  26th August 2013
Venue: Edinburgh Liquid Rooms
Reviewed by: Rich Dodgin and Alan Sneddon
After interviewing Richard Patrick, we were both incredibly hyped and ready to see Filter playing live.  Edinburgh Liquid Rooms is a great city centre venue with a capacity of 700 to 800, meaning the gigs are reasonably intimate.
Support was from Edinburgh band Hagana, who describe themselves as indie metal.  This 3 piece played a blistering set of hard hitting rock that really got the crowd going with their well crafted songs and and catchy hooks.  I was so impressed with Hagana that I actually went to see them play again a few days later at a smaller venue where I was again blown away by the passion and musical skills of the band. Their new album is due out in November, and I will definitely be reviewing it for All About The Rock.  In the meantime check out their bandcamp page where you can download their first EP and first album for free – you will not be disappointed.
Filter opened with Welcome To The Fold and right from the off we knew that our expectations for an awesome gig were going to well and truly met.  Heavy as hell, with amazing guitar work and Richard Patrick screaming like a man possessed.
The band played for over 90 minutes and we were treated to a fantastic selection of songs from the Filter catalogue including personal favourites (Can't You) Trip Like I do, Skinny, and The Best Things.
The first track from the new album, We Hate It When You Get What You Want had the crowd chanting along with "Sit yourself down sit youself down motherfucker", and the single What Do You Say also went down really well, as did the more mellow Surprise – all showing that Filter can still write damn good tunes.
Richard Patrick's singing was simply fantastic.  He yelled and screamed, he crooned, and it was obvious that he cares about his music and putting on a good show one hundred and ten percent.  As does the rest of the band – Jonny Radtke on guitar kept himself out of the limelight but did a great job with everything he played, Phil Buckman on bass played as if his life depended on it, and drummer Jeff Friedl was outstanding.
For the encore the band played So I Quit (which included a cool break into War Pigs by Black Sabbath), and then finished up with the absolute classic Hey Man, Nice Shot.
It was a fantastic gig and Filter showed why they one of the best live bands around.  They gave it their all and ensured that the audience had a great time and went home happy.  It was definitely one of the best gigs we've been to in a long time and the ringing ears, neck ache and raw throats from singing along all night were totally worth it.
Simply amazing.