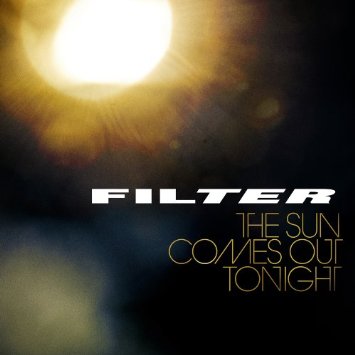 Filter – The Sun Comes Out Tonight
9th June 2013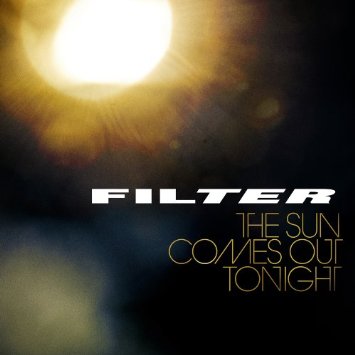 Band: Filter
Album: The Sun Comes Out Tonight
Record Label: Wind-Up Records
Release Date: 4th June 2013
Reviewed By: Rich Dodgin
Track List:
1. We Hate It When You Get What You Want
2. What Do You Say
3. Surprise
4. Watch The Sun Come Out Tonight
5. It's Got To Be Right Now
6. This Finger's For You
7. Self Inflicted
8. First You Break It
9. Burn It
10. Take That Knife Out Of My Back
11. It's My Time
12. It's Just You
For Fans of: Filter
Tracks to check out: It's Got To Be Right Now / Burn It
I'm a huge Filter fan so have been looking forward to this release since I first heard about it, though I have to admit I was a little concerned that the band would be continuing in the same vein as 2010's The Trouble with Angels with its less raw and more polished sound.
First track, 'We Hate It When You Get What You Want', is just as I feared – very electronic and poppy.  If it wasn't for the chorus of "sit yourself down, sit yourself down motherfucker" this would be incredibly radio friendly chart music.
'What Do You Say' is a bit better, and more like the Filter of old, but it never really gets going and feels like filler.  'Surprise' is very cheery with an uplifting keyboard jingle and is a track I actually find annoying due to it being way too happy sounding for a Filter album.
Thankfully, there are some tracks on The Sun Comes Out Tonight that do what Filter do best – fast angry and aggressive slabs of catchy tunes sprinkled with moments of distortion and shredding guitars.  'It's Got To Be Right Now' is awesome and wouldn't sound of place on Title of Record or The Amalgamut, and 'Burn It' has Richard Patrick screaming as if his life depended on it.
'Self Inflicted' and 'Take That Knife Out Of My Back' are also classic Filter, with thrashing guitars from Richard Patrick and Jonathan Radtke, some amazing bass work by Phil Buckman, some fast as fuck drumming from Jeff Friedl, and plenty of angry and angst ridden raw throated yelling by Richard Patrick.
The worst track on the album is 'It's My Time', a slow moving acoustic track on which Patrick sings along to a minimalistic piano piece.  It doesn't fit on the album and it jars horribly.
The Sun Comes Out Tonight isn't a bad album by any means, but it's far from classic Filter, and after listening to it I was left seriously underwhelmed.  Only four of the tracks are the sort of thing I really look for on a Filter album, but maybe that says more about me than Filter and the sort of music they want to create these days.  Time will tell to see whether or not this grows on me.
Score – 7 out of 10