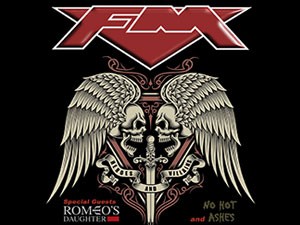 FM – Heroes And Villians
5th March 2015
FM have always been the understated kings of the UK's AOR scene with polished songs, excellent live performances and all round decent geezers. It's impressive how hard these guys work with pushing out five albums in six years and the material is always true FM, they have a constant work schedule and seem only to stop to come up for air.
So, that the case, how do you ensure that things stay fresh and hard hitting?
Truth here is that with this album it struggles, sure it's true FM, sure it's some good consistent material, it's just that there is no AMAZING Material. When FM released Metropolis it truly was a time to rejoice, they had an album that kicked your balls as well as soothed your ears at the same time. Much as I hate to say it, I miss that kick in the balls.
Don't get me wrong this is a good album, it just isn't a GREAT one, for fans of FM, it's all here for you but for those that want a little bit more material worthy of Metropolis we can only hope they take a little more time next time around.
Score: 7 out of 10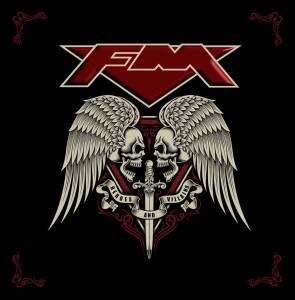 ALBUM INFO
01. Digging Up The Dirt
02. You're The Best Thing About Me
03. Life Is A Highway
04. Fire And Rain
05. Nothin' To Ya
06. Incredible
07. Call On Me
08. Cold Hearted
09. Shape I'm In
10. Big Brother
11. Somedays I Only Want To Rock And Roll
12. I Want You
13. Walking With Angels
Record Label:
Frontier Records
Released:
April 20th 2015
Band official site:
http://www.fmofficial.com/fmofficial/index.html