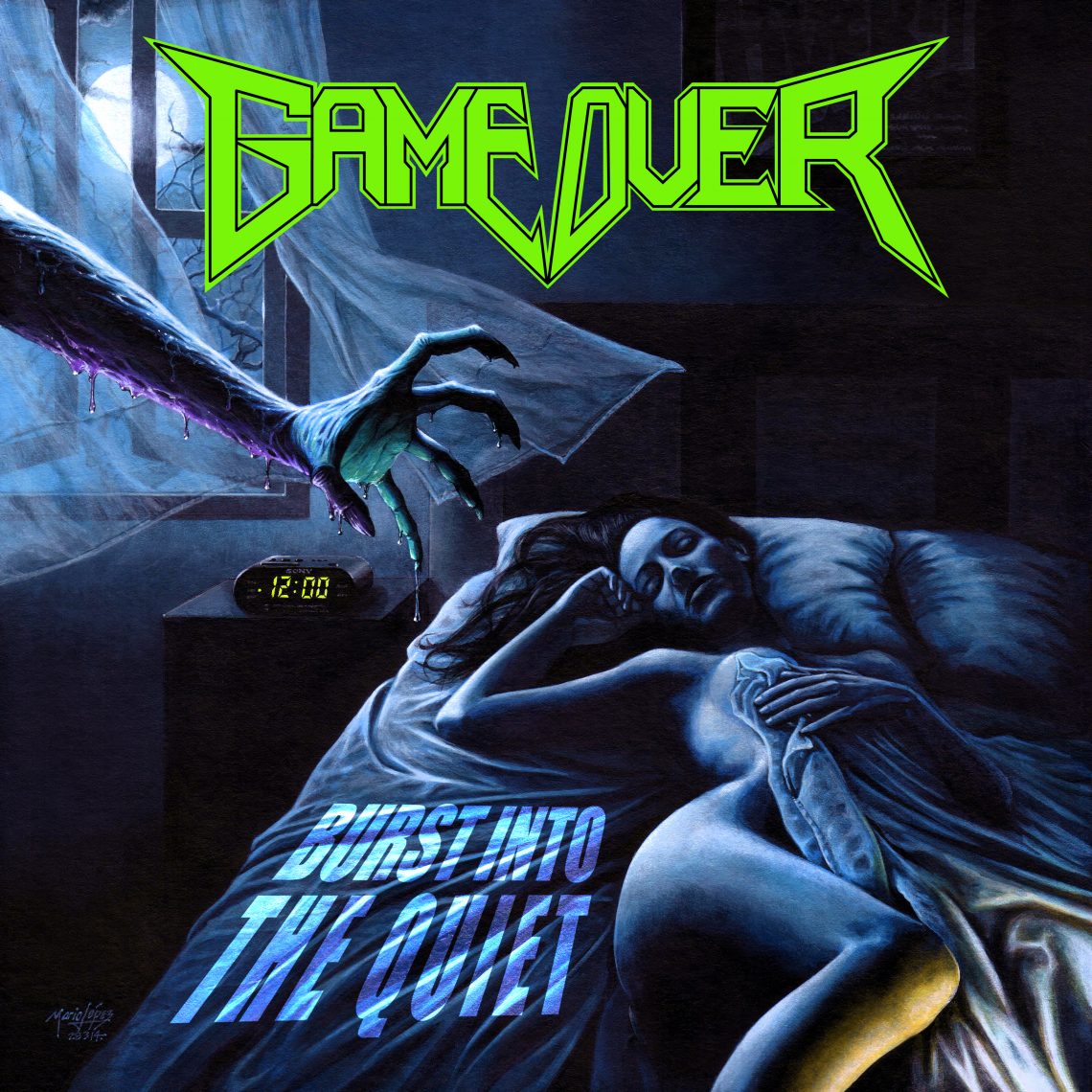 Game Over – Burst Into The Quiet
29th May 2014
As a long time thrash fan, I'm always keen to hear albums by the new generation of younger bands keeping thrash metal alive.  I was therefore thrilled when the new album from Italian thrashers Game Over came in for review.  These guys have been going since 2008 and in that time have released a demo, an EP, a couple of split EPs, and an impressive full length album (2012's For Humanity), so I had high hopes for this album.
I wasn't disappointed.  Burst Into The Quiet is an album of old school thrash with a modern twist.  Game Over are clearly inspired by the Bay Area thrash scene, but they've added their own sound and the result is a 9 track album of refreshingly original thrash metal.
It's impossible to pick a favourite track – because there isn't any filler on here at all, and each track is amazing in its own right.  Each time I listen to the album I have a new favourite – at the time of writing this review it's 'No More' with it's awesome technical opening, and catchy riffs.
On the basis of Burst Into The Quiet, Game Over are a band who are going to go places.  They've taken the best of the old school vibe, given it their own unique sound, and have produced an album of blistering thrash metal.  If you're a fan of old school thrash and are looking for something new to bang your head to, this is an album definitely worth checking out.  It's fast, furious, and catchy as hell.
Highly recommended!
Score: 8.5 out of 10
ALBUM INFO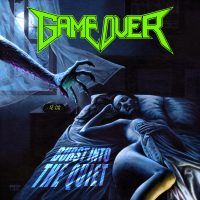 Tracklist
01.  Masters Of Control
02.  Seven Doors To Hell
03.  The Eyes (Of The Mad Gardner)
04.  C.H.U.C.K.
05.  No More
06.  Metropolis Pt 3
07.  Trapped Inside Your Mind
08.  Nuke 'Em
09.  Burst Into The Quiet
Release Date
June 23rd 2014
Record Label
Scarlet Records
Links
https://www.facebook.com/GameOverThrashMetal
http://www.scarletrecords.it/