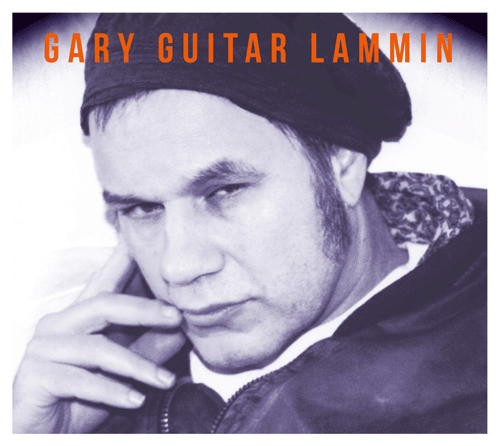 Gary 'Guitar' Lammin – Self titled
6th January 2017
Probably best known as the front-man for the Bermondsey Joyriders, Gary 'Guitar' Lammin unleashes his hotly anticipated & Dave Goodman produced, debut solo album upon a ravenous fan-base.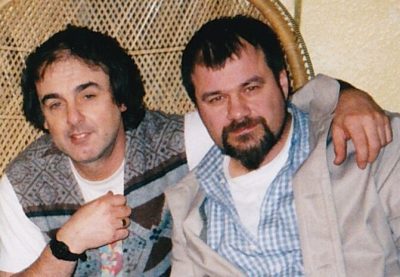 Dave Goodman & Gary 'Guitar' Lammin in the studio

From recording with Joe Strummer (The Clash) to touring with Public Image Limited & Generation X, Gary has a curriculum vitae that reads more like a 'who hasn't he played with' list. 
Whilst recording in the studio, Dave Goodman (pre Bollocks era Sex Pistols producer) suggested Gary should play out of his punk comfort zone. Thankfully he took Daves advice & has produced one of the greatest 'out of the box' recordings ever committed to tape. 
Featuring exquisite blues tinged & a psychedelic sound scape, this album is a masterstroke of not only Dave Goodmans production skills but also Lammins musical skills. 
Many subjects are covered throughout the 37 minute record. Hey Mr. John Sinclair, for instance is written about the poet laureate John Sinclair, who was sentenced to 10 years in jail after giving 2 joints of marijuana to undercover police. Then there's the lead single & obligatory break up song Value, which Goodman provides the bass & drums.

It's great to finally have this long-lost gem of incredible music surface at long last. Lammin made the choice to shelve the album after Dave Goodmans death as a mark of respect & only revisiting the album to re-live the fun that the 2 of them had creating, what can only be described, as an ecletic masterpiece.
Lammin has this to say  'The spirit of the street…still in there kicking…even if it's drenched in mushroom tea.' & he's not kidding.  All opinion will eventually change that you can still be punk at heart & yet create something totally mind-blowing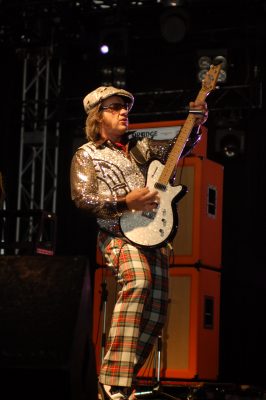 Gary 'Guitar' Lammin – Live
Reader album rating: [ratings] Track List
1. All Opinion Will Eventually Change (intro)
2. Silver White Shadow
3. Lost & Falling
4. Last Night I Dreamt Of My Enemy (Parts 1&2)
5. Value
6. Take More Care
7. Is That Alright By You
8. Memo To Anita
9. Hey Mr. John Sinclair
10. All Opinion Will Eventually Change
Label
Requestone
Release Date
17th February 2017
Check out Gary Guitar Lammin HERE where you can also purchase a copy of this wonderful album