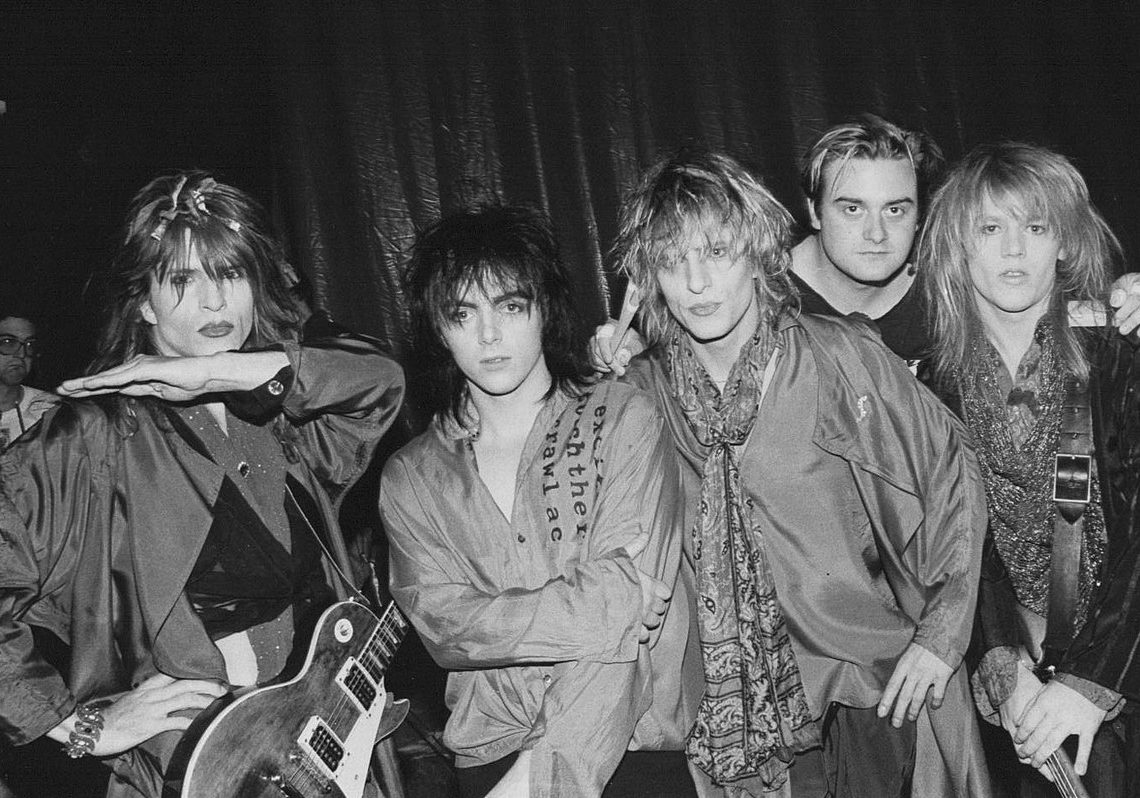 GENE LOVES JEZEBEL 40th Anniversary Tour support . The Priscillas , The Tuesday Club . Venue . Nambucca .Finsbury Park . London Date 1st May 2022
19th May 2022
Tonight was a very different gig in so many good ways .
I was asked to attend this as I have a love of the 80's Goth and alternative seen but for some strange reason Gene Loves Jezebel slipped my net and I had to have a quick brush up on their long , prolific and from after delving into their past I am sure this band would make an amazing documentary .
Gene loves Jezebel was created in the early 80s by Twin brothers Jay and Michael Aston . For many years this band has operated as two bands (Jay Astons ,Gene Loves Jezebel) and (Michael Astons, Gene Loves Jezebel) due to splits and many legal wrangling's which still is an  on-going situation between Jay and Michael Aston and their strained relationship.
Jay Aston version is U.K based and Michaels version is U.S based .
Tonight I was watching Jays band .
I caught up with Guitarist James Stevenson  …….. pre the show for a quick catch up.
James joined GLJ in 1985 .Been a top touring pro since 1977 playing with well known acts like (Billy Idol and Generation X , The Alarm , The Cult and Kim Wilde . )
So how has the tour been ?
It has been great but unfortunately the first date of the tour our Splitter with all our equipment got stolen !
That must of been soul destroying .
I left the hotel in the morning to find our van was missing ,I spoke to Jay and the lads thinking that the tour would be pulled but Jay said " The show must go on !" so we have borrowed support bands equipment for the tour.
Have you retrieved any back?
No, I doubt we will see any of it again .
So I'm going to talk about Jay and Michael . What is the deal with two bands touring?
Yes, Michael was out the band years back . We did have a reunion tour back in 1997 but Michael left the tour before we finished it .Michael moved to L.A and registered U.S trademark before we could do anything .
Hence it tours stateside as Jays Gene Loves Jezebel. Till this day the brothers haven't repaired their relationship . Every time we hit the States there is always a spanner thrown in the works . And we know our biggest U.S hit we wrote after Michael left he performs live which is a bit of a joke .
Sounds messy so lets change it up . What are your thoughts on how the industry has changed ?
Well it has done a big 180. We used to spend big on making albums ,making big sales and touring would be our promotion .Nowadays albums are almost given away and money is made through the tours .
Yes , it is very hard to make things work these days."
It's crazy! I believe over 60,000 songs get loaded up on Spotify  everyday . I honestly don't know how you break a new band .
 O.K . what do you do when not touring ?
I like riding my motorbikes and I am currently working on biography which is going to have a lot of stories of the road!
Sounds like it is going to be a great read . So one more question . Who would you like to play you in a film ?
That's easy , Adam Faith for sure…………………unfortunately he's dead  !"

😂

 
Another first tonight was finally attending a gig at Nambucca .
This venue has hosted some great gigs over the years .(The Holloways,The Kaiser Chiefs , The Subways ) just to name a few .
This venue has become a favourite on the small/mid sized touring circuit with its spacious stage ,standing area , good lights and sound and helpful staff .
Unfortunately this will probably be my first and last visit. Due to the financial strains of the past few years with forced closures the venue has sadly taken the only option of closing its doors permanently this May .
Depressing eh?  Well if we are gonna go goth then lets get you in the mood  ! HAHA! 
First Band was The Tuesday Club .
Second Band , The Priscillas ..
Energetic all female post punk /alt band with sometimes quirky rock n' roll /50's .
A band which has been around for quite a few years and a loyal fan base.
The band oozed stage presence and had the audience on side .
The Priscillas have strong songs and full of attitude . You won't get a note perfect set with them but that's Rock n' Roll !
Gene Loves Jezebel take the stage .
A fantastic turnout of long-time fans and from the start they had the audience in the palm of their hand .
Bringing the dark 80s goth style with dare I say a touch of INXS in the sound which isn't a bad thing.
Being honest I came to this gig as a GLJ virgin and I am not  going to quote titles of songs but I can see and hear why they have had a long and successful 40 year career with their dramatic and well crafted music and Jay and the bands fantastic stage presence .
This was throughout a great night and certainly will be catching GLJ again .
For all things Gene Loves Jezebel, click HERE