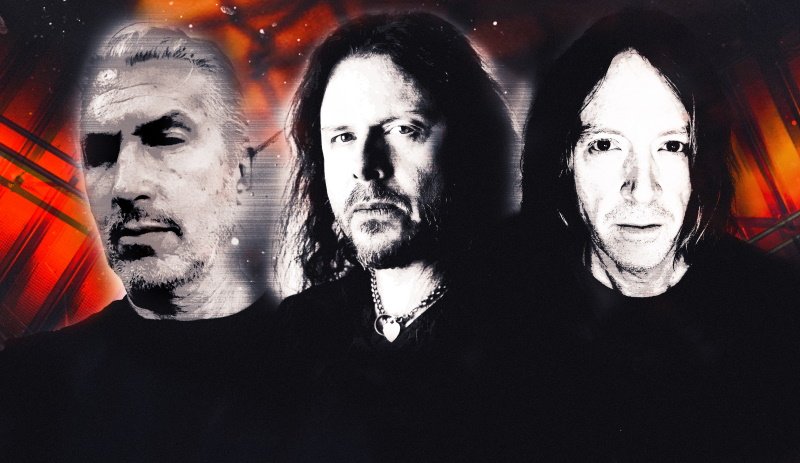 George Lynch and Jeff Pilson – Heavy Hitters – Review
15th December 2020
Let's be honest here, a decent covers album is something of a rarity isn't it? The fine line between putting your stamp on a track, and murdering a track held dear to the listener is a tricky one to walk at times. More often than not, these attempts result in failure. Then there's those who just do pointless covers by numbers, therefore presenting the world with an inferior version of the original. As a result, I approached this album, with more than a little trepidation. But, what we have here is almost an exception to the rule. It's not faultless, but it manages to walk that fine line, and stay on it most of the way. 
Former Dokken duo George Lynch and Jeff Pilson have re-united to deliver their interpretation of eleven tracks from a variety of different genres. It won't go down as a classic by any means, but as these sort of albums go, its a very enjoyable listen with a couple of gems along the way too. 
  The gems come in the shape of really rocky interpretations of Prince's Kiss, and Music by Madonna. Both receive superb guitar driven reworkings, but neither loses the essence of the original release either. The former's instantly familiar riff is still present, but is given a heavier arrangement by Lynch, with Pilson contributing a heavy funky bass line in the background. It features a searing solo from George at the end too. It sounds very natural in it's own right as opposed to having a rock arrangement crowbarred into it.
The same can be said of their version of Music. Obviously the original was anything but a rock track. But here, Lynch has replaced the dance beat with a great riff that fits the song like a glove. Listening to it, you could easily imagine it having always been played this way. 
 Another tip of the hat goes to their version of Ordinary World. Yep, Duran Duran track from the mid 90's. They've wisely not attempted a note for note copy of the original. The signature guitar intro has been replaced with a lower key, more subtle sound, that repositions the song perfectly. Its also a very apt choice of song, as the lyrics could easily apply to the year we have had, and likely to have next year. A very credible effort.
Joan Osbourne's One Of Us is given a heavier, more brooding arrangement and opens the album. This may seem like an odd place to put it, but it works.  It builds nicely from a restrained intro, and ends with a powerful crescendo. I was never the biggest fan of the original recording, but quite like this version. 
There are a few run of the mill covers included. As soon as you see titles I Feel The Earth Move, Nowhere To Run, You Got The Love and Lucille, you sort of know how they're going to sound. Competent, heavy blues based treatments are given to each. All are perfectly listenable, but there is nothing really too exciting about them either.
Speaking of nothing too exciting, they have included Champagne Supernova by tiresome media darlings Oasis. It's one of those songs that has been vastly overplayed to my ears, and covering it is pointless as a result.. Though it benefits from less nasal whining than on the original, it doesn't really do anything more for me than the original. Maybe it will receive greater appreciation in America, where it won't be as well known over there.
Its The End Of The World As We Know It (And I feel Fine) by REM could've been really good and been right up their street. But it just doesn't work for me. The frantic feel of the original is missing until approximately half way through when it finally kicks in. It's a shame, because its a track crying out for a more frantic metallic approach. 
But worst of all is Apologize. Originally released by American Producer Timbaland, it sounds like what it is, a rock band trying to play R'n'B, and it sounds very contrived as a result. All they've done is add a bit of guitar to the original arrangement and tried to sound modern and current. The result is the albums' poppiest moment by far. It sticks out like a sore thumb, and is as painful as one! 
Overall, as far as covers albums go, its not a bad effort. A few excellent moments, some good, a few OK and only a couple of duffers. The good far outweighs the bad. At the time of year when most covers seem to be exclusively mournful, piano driven dirges aimed at being the background to a TV advert, this is a refreshing change. Now, how about a new album of original material guys? 
Score: 6/10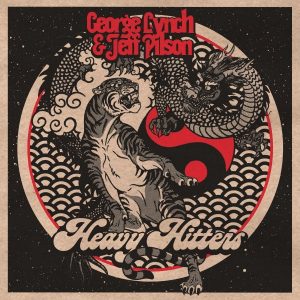 Track List:
1. One Of Us (Originally by Joan Osbourne)
2. You Got The Love (Originally by Rufus & Chaka Khan)
3. I Feel The Earth (Originally by Carole King)
4. Ordinary World (Originally by Duran Duran)
5. Music (Originally by Madonna)
6. Apologize (Originally by OneRepublic & Timbaland)
7. Nowhere To Run (Originally by Martha Reeves & The Vandellas)
8. Kiss (Originally by Prince)
9. It's The End Of The World As We Know It (And I Feel Fine) (Originally by R.E.M.)
10. Champagne Supernova (Originally by Oasis)
BONUS TRACK [CD ONLY]
11. Lucille (Originally by Little Richard)
Release Date: 18th December 2020
Label: Cleopatra
To purchase the album, click HERE