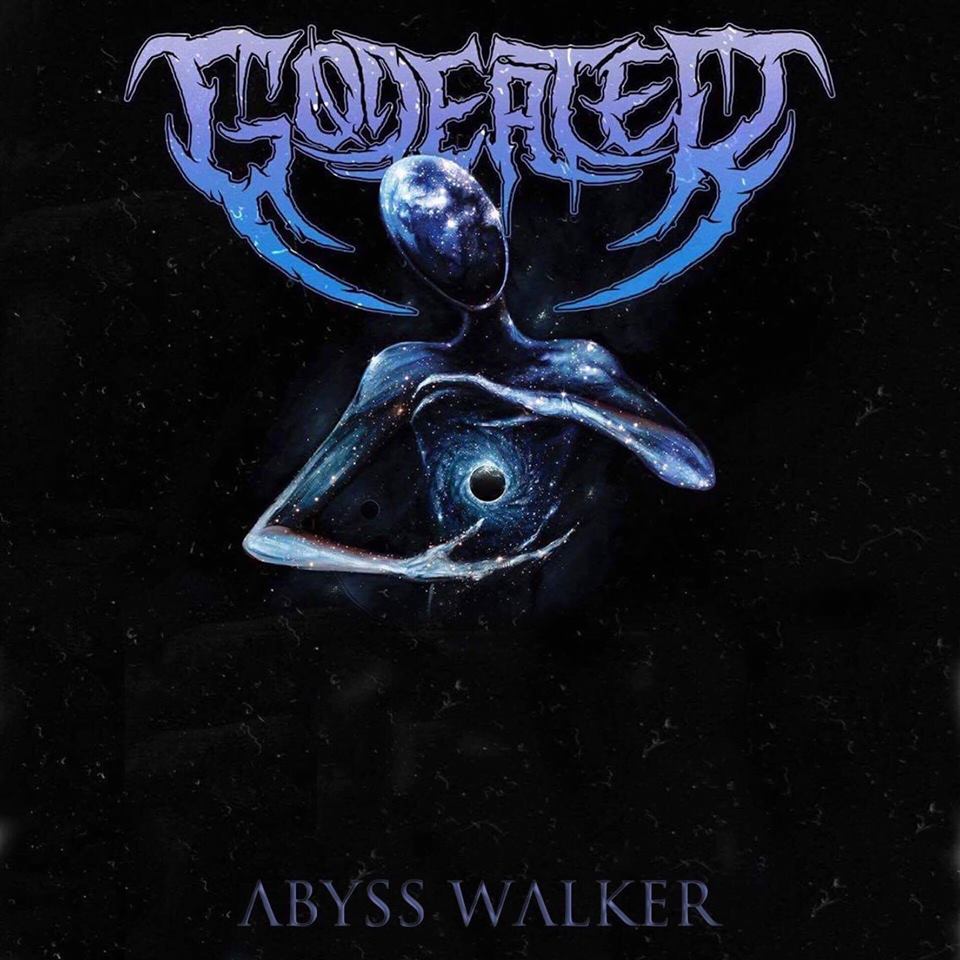 Godeater – Abyss Walker Demo Premier!
5th December 2016
0
By
Fraser
All About The Rock is proud to present Abyss Walker, the debut demo from new-to-the-scene Glaswegians Godeater. Though the symphonic technical death metal outfit is fresh-faced, the members carry a wealth of experience in the Glasgow metal scene. The track, and a press release from the band, can be found below my nonsensical ramblings! 
The only criticism I can voice for Abyss Walker is that the orchestrations sound a tad sterile. However, this is a demo and since when have demos had the greatest sound quality? I would strongly recommend Godeater bring in musicians rather than programming the symphonic elements when it comes to recording for a full release, however that is an if/but/maybe for another time.
Now the sole negative is out the way, let's get down to the juicy stuff, shall we? The sterility of the orchestration's sound aside, the symphonic elements to Abyss Walker are brilliant. They add a new dimension to the music, and is an avenue not commonly explored by the masses of tech-death's cookie-cutter, if talented, modern scene. The riffs are devastating and flow excellently throughout the track, and Allan MacDonald's drumming is the definition of brutality. Although Will and Andrew are not vocalists by trade, their screams and growls are solid.
"Hailing from Glasgow, Scotland's hub of culture, arises Godeater! Godeater's lineup is stacked with veterans from Glasgow's metal scene, and their unique and memorable brand of technical death metal is set to brutalise all who bear witness. With interesting orchestrations and hooky melodies, Godeater unleash a visceral sound that captivates and annihilates its listeners. The band present their first demo, Abyss Walker!
Although vocal duties have been handled on the demo by bassist Will Keogh and guitarist Andrew MacDonald, Godeater have a few leads for a fulltime frontman and will be hitting the studio and the stage as soon as a vocalist settles into the fold."

If you like what you hear, you can download Abyss Walker for "name your price" on bandcamp.
GODEATER is:
Ross Beagan – Guitars
Andrew Macdonald – Guitars/Vocals
Will Keogh – Bass/Vocals
Allan Macdonald – Drums
For fans of:

The Faceless, Viatrophy, Wretched, Behemoth, The Black Dahlia Murder

Check out Godeater on Facebook!
How useful was this post?
Click on a thumb to rate it!
Average rating 0 / 5. Vote count: 0
No votes so far! Be the first to rate this post.
Related
About the author
This bearded wildman from North of the wall survives the harsh ever-present winter of Scotland on a healthy diet of thrash, death metal and beer.