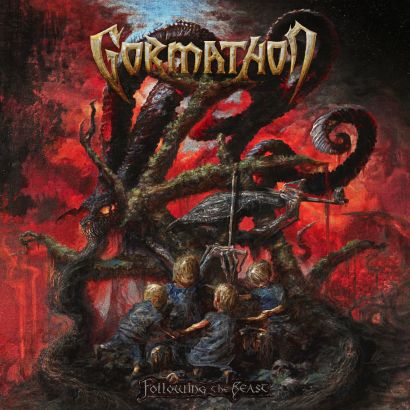 Gormathon – Following the Beast
18th September 2014
GORMATHON have released their 2nd album "Following The Beast" on Napalm Records, they are described as:
"Melodic Death Metal and thrash elements are in their sound, influences from modern metal to inspirations of old Metal heroes from the eighties."
So onwards like a wary traveller I go and press play on my portable music player (no endorsements from me, unless I get paid) and the opening track 'Remedy' oozes through my headphones. GORMATHON play a heavy thrash/melodic death metal with mixture of death metal growls and clean vocals. The songs embrace more modern metal elements on most songs, which can be slightly frustrating. They remind me of a modern IN FLAMES as in they seem to be trying too hard to please all metal fans and spreading themselves to thinly. This isn't a good melodic death metal album as fans of the genre will more than likely be put off by the modern metal elements, which sound like SYSTEM OF A DOWN etc. Then the thrash fans might think it weighs too much on the melodic death metal elements and seriously lacks shredding guitar solos (which it does, and will displease the melodic death metal fans as well). People who might enjoy this album the most will probably be fans new to Melodic Death Metal and/or Thrash. Fans who want to get into more extreme music but don't yet (or will) appreciate the more extreme end of the spectrum.
GORMATHON are a nice ease you in band to more extreme music, that's the best way to describe them. This album isn't bad, however it isn't good either, It's just well nice and listenable. Also clocking in at 47 minutes the album can get a little tedious as the songs follow a general pattern and start to bleed into each other. Already a melodic death metal or thrash fan then this album probably won't do much for you, new any of the genres then you will probably like this album.
SCORE – 6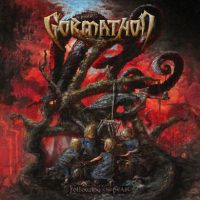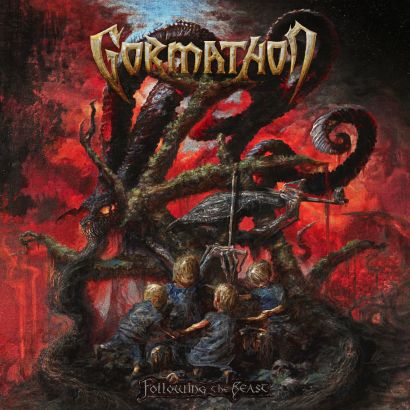 Track List:
1… Remedy
2… Land of The Lost
3… Hellbender
4… Break The Chains
5… Celestial Warrior
6… In Benevolence
7… World Of Sin
8… Remember
9… Absence Of Trust
10… Warlords Of Doom
11… Into Oblivion (Bonus Track)
12… Silent Walk (Bonus Track)
LABEL:
Napalm Records
RELEASE DATE:
26th September 2014
STANDOUT TRACKS:
"Hellbender", "In Benevolence" & "Absence Of Trust"