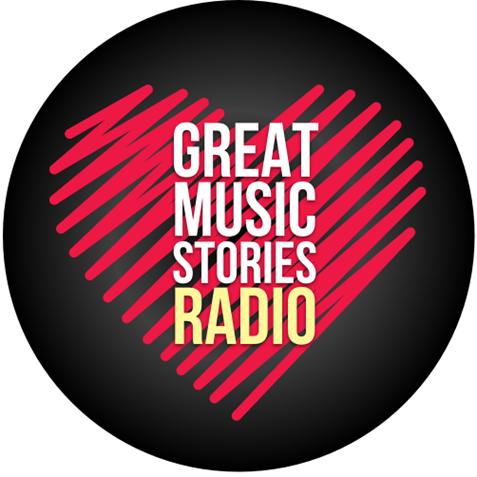 GREAT MUSIC STORIES FINISHES LOCKDOWN WITH A SKAM 12-HOUR MARATHON
30th November 2020
0
By
John Deaux
With national lockdown ending this week, so does the daily run of lunchtime grassroots radio broadcasts from Great Music Stories radio.
As with the first lockdown in March, throughout November Great Music Stories has switched to lunchtime broadcasting, airing three speech interview hours with rising artists through every day of lockdown. Interviews with acts such as Ravenbreed, Verity White, Jack J Hutchinson, As Sirens Fall, DeadBlondeStars and Elles Bailey have allowed a platform for artists to keep their music out there at a critical time and to engage with listeners on the conversation on the role the arts and live music plays – and needs to continue to play – in post-pandemic society.
As the lunchtime season draws to a close, Monday will see a jumbo 12-hour broadcast on just one grassroots band, the first time Great Music Stories has considered such a broadcast, and possibly the first time a grassroots band has been on air for an uninterrupted 12-hour run.
The band GuyB has chosen for Monday is SKAM, a band that has been at the forefront of the rising scene for a few years, and an act that has worked extremely hard to keep music in front of fans during both lockdowns. Beyond regular forums, the band has broadcast concerts from home, released and acoustic Lo-Fi album and now is writing music for a new album. Proactivity in the face of uncertainty.
For Monday's 'Skam Monday' GuyB has meticulously drawn together all the Great Music Stories audio interviews with the band over five years and, for the first time, the collection will present an audio documentary of a band's story over time – the highs, the lows, the milestones, the issues and the key learnings.
Featuring during the day:
The Magic of Festivals: Three interviews backstage at grassroots festivals since 2016: Audio that captures the excitement of the live events we miss and a reminded of the magic they bring to culture and wellbeing.
Two listener Takeovers: During the last five years, two spoof series have been run on fictional character 'Geoffrey Goddard' who was the central character for the band's last album 'The Amazing Memoirs of Geoffrey Goddard.' These series were entirely run by listeners and the serve as a reminder of the crucial and involved role fans play in keeping the music scene alive and well.
Life through lockdown: Bringing the run of 14 interview features, shorts and sessions over time up to date, the day will conclude with interviews through both 2020's national lockdowns, authentic interviews on how musicians can react and adopt to unprecedented events.
GuyB of Great Music Stories comments: "This is a big gamble. My thing has always been interview hour specials and even here you have to think about the flow and how to keep radio listeners engaged for 60-minutes, often listening to a band they may not know and for the first time. The lunchtime series through November has been a great success, we've had so many messages from listeners saying the interviews have helped them get through the day. This new 'all day' experiment is a chance to put all the interviews I've done with a band together and for the first time to present their story over time."
The #SkamMonday radio specials airs on Great Music Stories 7am-7pm. Everyone is invited!
Schedule updates during the day on Twitter @GuyB_rockshow
Website: www.greatmusicstories.com
Facebook
https://www.facebook.com/greatmusicstories
How useful was this post?
Click on a thumb to rate it!
Average rating 5 / 5. Vote count: 1
No votes so far! Be the first to rate this post.
Related
About the author
Some say Yank My Doodle, It's A Dandy! is a biographical movie based on John. Some have even said that his favorite artist is Chesney Hawke! All we really know is he sleeps inside out and his hair tastes like candy floss.