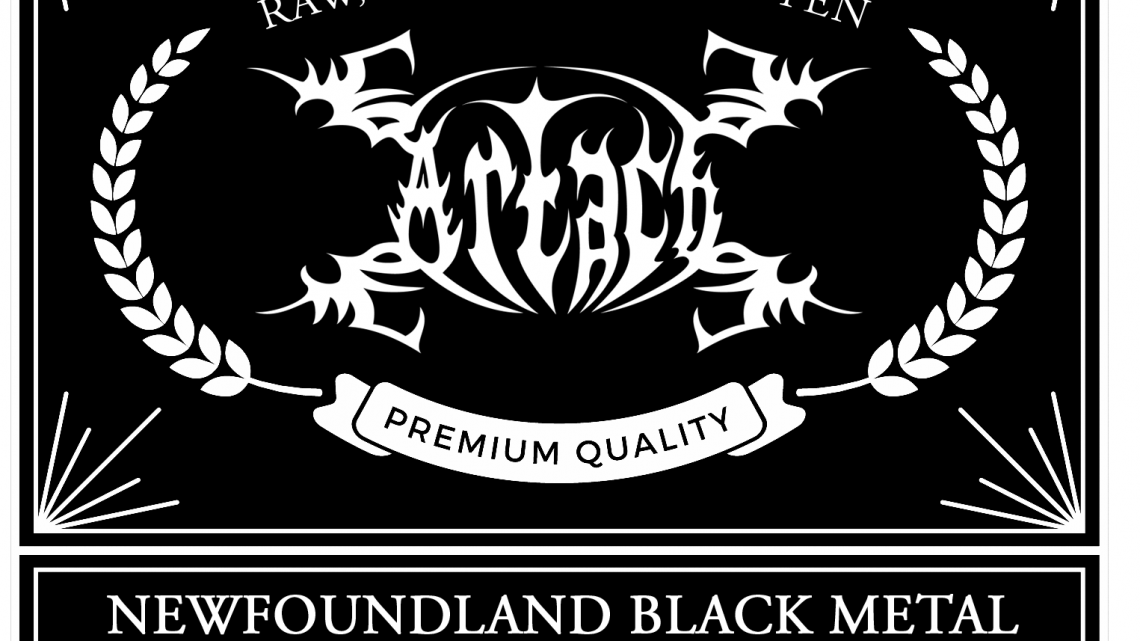 Guitar/Bassist Sruthán of Black Metal Duo Artach Interview
20th May 2021
1
By
John Deaux
Artach is a two man black metal band (Sruthán: Guitar/Bass, Fíochmhar: Battery/Vokills) based in St. John's, Newfoundland, Canada. Being from the foggiest, snowiest, wettest, windiest, and gloomiest capital city in Canada, one should not be surprised that this fuels the creation of Black Metal We caught up with Sruthán  for a chat about his black metal fiends. What have you got Sruthán
I have 2 cats. Their names are Tolkki and Freyja. Tolkki is named after the legendary former guitarist of Stratovarius, Timo Tolkki. Freyja is more of a black metal cat with the Abbath of Immortal style make-up in her fur pattern so she needed a fitting Nordic name.
Timo Tolkki is a fine guitarist for sure and a cool name for a cat and Freja looks amazing.
What is the weirdest thing either of them has done
Well, cats do weird things all the time and make us all laugh. I think the weirdest is the sound Freyja makes when I sneeze. She makes that weird chatter noise at me similar to what cats do when they see a bird. I'm not sure if she's concerned for my well-being or is thinking of attacking. Maybe both? 
We always saw it as getting told off for making a noise whilst the cat is daydreaming.
Do either of them have a particular trick?
Man, cats could do tricks, they just don't want to. For their next trick, they will sleep or ignore you. So metal, no fucks given.
2020 – 2021 has been  an incredible year for al the wrong reasons. Some of us have thrived during lockdown whilst others have had their mental health seriously challenged. Has being at home with Tolkki and Freja helped you cope?
Yes, I've been working from home, and having two, mostly quiet, and furry co-workers are calming. Maybe it helps my sanity that I talk to them? Or is that a sign I am cracking up?
If that's the case every single one of us in the office are seriously cracked. We all talk to our pets, even to our house plants as well. Although we're still figuring out which genre of metal makes the plant grow the tastier fruit. 
Have you always been an animal lover?
Yes, always have loved animals. So much so that I also don't eat any. As for exotic ones, no, they don't belong in homes or cages as they are not domesticated and should be free to live their lives as they see fit.
Have you tried to put Tolkki and Freja into costumes?
I tried them in Santa hats just once. They were not amused or impressed so I haven't tried again.
How do they react when your playing or writing at home?
Well 95% of the music played in the home is metal, so they are used to it for sure. When I am playing guitar, Tolkki often comes in and curls up somewhere and falls asleep. Most all our music has been written, and the guitars recorded, in her presence. 
Sounds like Tolkki (like their name sake) is also a fan of the guitar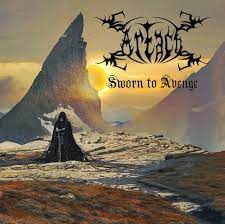 Speaking of practicing, any new music in the pipeline?
Well, the new ARTACH album SWORN TO AVENGE is coming out on June 25, 2021. CD/Cassettes/patches can be ordered from the limited run that Depressive Illusions are doing. Digital versions can be obtained from our Bandcamp  and from the usual digital distros (Apple Music, Spotify, Amazon, etc etc).
Is there anything you'd like to say to your fans/followers?
For anyone who has been following us, thanks! For all your regular readers, hopefully, you'll give Artach a listen and enjoy it! If you like the old masters (Venom / Celtic Frost) and the "newer" bands like Immortal, Darkthrone, and Satyricon, and also like some thrashy melodic stuff, then I think there is something you'll like about Artach.
Thanks for the chat Sruthán it's been a pleasure and good luck with the new record. 
Links