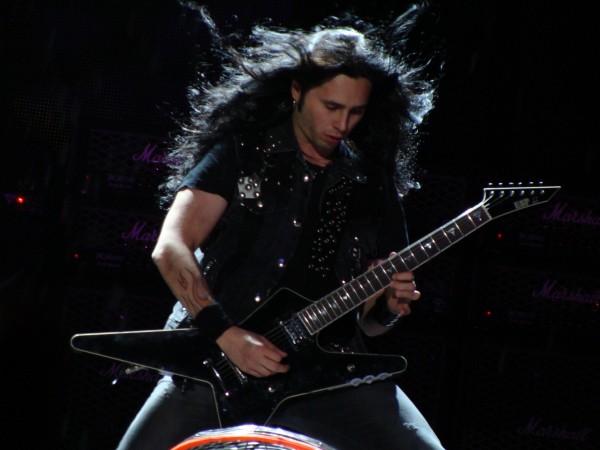 Gus G guitars go missing – Zakk Wylde saves the day!
29th July 2015
Cool little story happened this evening at Fezen festival in Hungary, where Gus was playing with Black Label Society and Judas Priest.
Gus' guitars got lost by the airline so Zakk Wylde graciously lent Gus one of his guitars so he could play the show!
More info and photos at Gus' Facebook page https://www.facebook.com/officialgusg?fref=ts