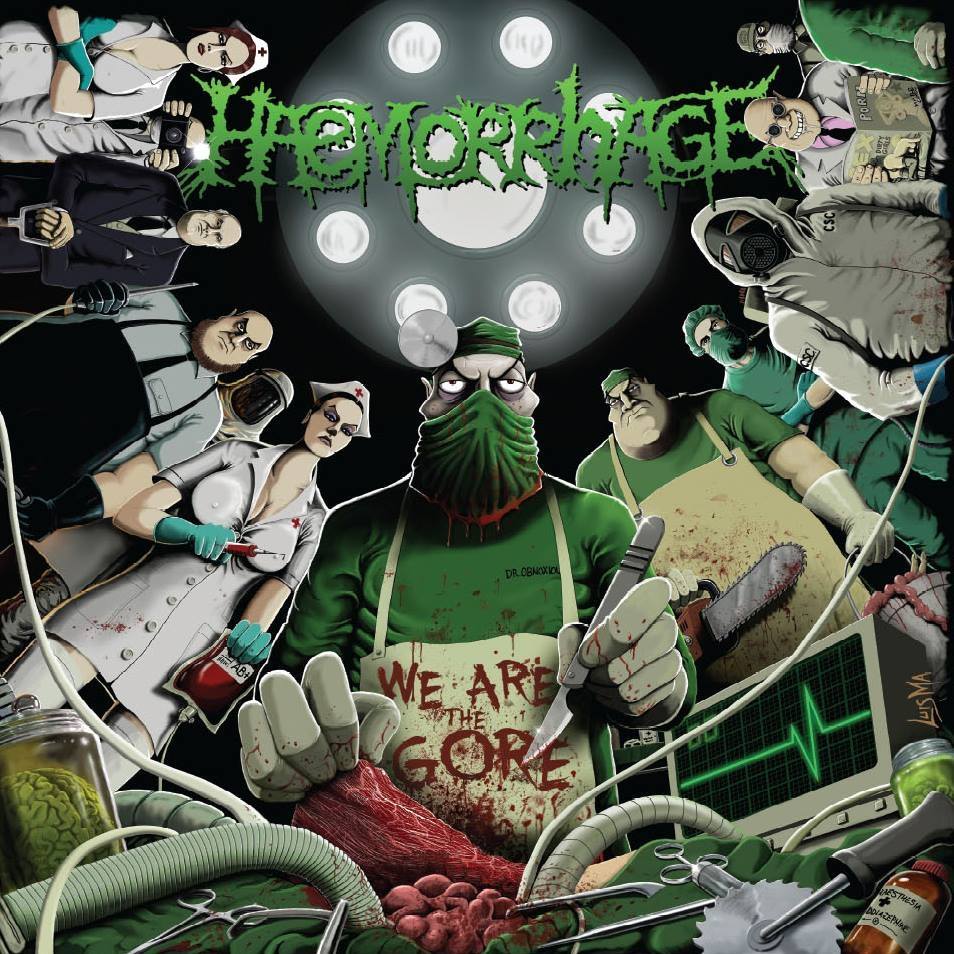 Haemorrhage – We Are The Gore
25th October 2017
0
By
Mark Booth
Spanish goregrind legends HAEMORRHAGE have released their 6th studio album 'We Are The Gore', I remember getting my bloody grubby little mitts on HAEMORRHAGE second album "Grume" way back in 1997 and enjoying the album for the gory pummeling it offered. However it's wasn't anything special and was just reminiscent of the band who shall not be named, yet their name rhymes with the German version of my name (Markus if you didn't know). Yet HAEMORRHAGE still managed to amass a rabid following of gorehounds who lap up any blood soaked offering from the band (and so they should).
'We Are The Gore' has slightly evolved the HAEMORRHAGE sound even more than the previous Relapse Records release (Hospital Carnage), we get a subtle hint of melody and catchy riffs running through the songs to make them stand apart from each other. The album also highly benefits from a crisp production, although some purists will argue that goregrind should sound bloody, rusty and blunt like an overused chainsaw from dismembering victims. What we have here is a sharp clinical production, the guitars are still gnarly but slice through you with much more precision and ease when the leads appear and then re-submerge back into the blood and guts. The drums bludgeon, pummel and batter their way through the cacophony with precise brutal blast beats. The grisly buzz of the bass has been turned down in the mix, yet it still rumbles along menacingly in the background adding to the overall assault. With this being goregrind you get the obligatory grunts, growls, screams and shrieks you would expect, however it is actually the vocals that suffer in the mix as they can sometimes get lost amongst the dismembered body parts.
HAEMORRHAGE haven't done anything new or overly improved the goregrind formula, however if you want a fun-filled gore soaked grind and death soaked album then go and pick up a copy of 'We Are The Gore' and you'll not be disappointed.  Although this release is just pipped by label mates EXHUMED recent release 'Death Revenge', it's still a bloody good romp and goregrind is having a much-needed injection into its maggot ridden corpse in 2017. 
All hail the GORE…!!!
SCORE – 7.5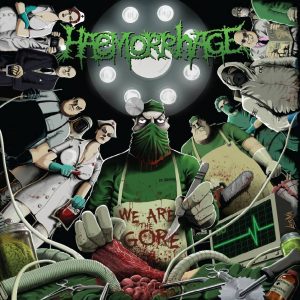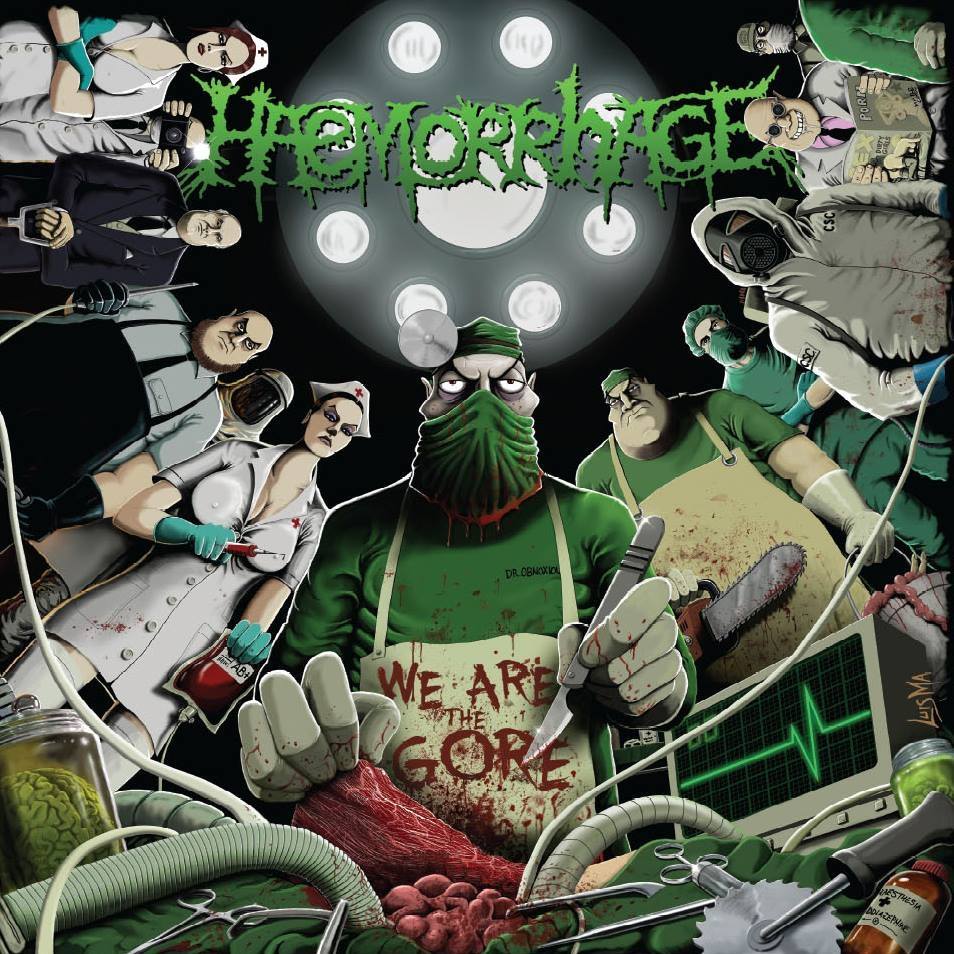 Track Listing
1) Nauseating Employments 
2) Gore Gourmet 
3) We Are The Gore 
4) Transporting Cadavers 
5) Bathed In Bile 
6) The Cremator's Song 
7) Medical Maniacs 
8) Forensick Squad 
9) Gynecrologist
10) Miss Phlebotomy
11) C.S.C. (Crime Scene Cleaners)
12) Prosector's Revenge 
13) Organ Trader 
14) Intravenous Molestation Of The Obstructionist Arteries (O-Pus VII)
Label: Relapse Records
Release Date: 6th October 2017
To order 'We Are The Gore' then click here
To keep up to date with all the blood soaking news from Haemorrhage then follow here
How useful was this post?
Click on a thumb to rate it!
Average rating / 5. Vote count:
Related
About the author
Devotees and followers of the Cult of Cletus, I am your true God and my word is law! I come forth to spew daemon loving music at your ears and to corrupt your little mind. My words maybe harsh but I want only the best for my minions! So when I discover a new deadly spawn of music take heed and purchase...