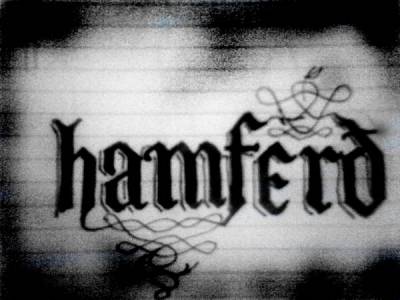 Hamferð – Támsins Likam
15th January 2018
It's always refreshing when a band does service to their genre; when you can taste the pride and ambition in their songs, and you can almost feel how they wrote it and why. Such is the case with Hamferð's Támsins Likum. Sailing across the airwaves from Torshavn, Faroes, Hamferð comes tearing on the scene like a storm. This album is moody, it's crushing, it's heavy, and it's damn catchy too. If you had the guys from Orka form a supergroup with the guys from Ahab, you sort of get an idea of what Hamferð sounds like, but they make the sound all their own. That sense of isolation on the open seas, and that Atlantic island life is strong on this album. 
Támsins Likam chooses to set the scene, with a long, icy intro in Fylgisflog, and the first thing that stood out were the vocals. Jon Aldara's voice is extremely rich, emotional, and varied. In Fylgisflog we are introduced merely to his soft, heady hum, and it's sweet and masculine. Along with the way Faroese sounds with this type of music, Aldara's accent and tone are incredibly attractive and palatable. 
Once the album kicks into gear we are introduced to crushing riffs and Aldara's growls, as well as a softer headvoice, and something almost like an operatic tenor. This guy has range, and he imbues the music with that personal emotion. The instrumentation is beautiful as well, dropping to sweetened lows, and a quickened pace to the regular funeral doom sound. Támsins Likum is gorgeous and plush like a heady velvet. It's feeling. It's metal as fuck. The production is plush too. The dynamic range sits at 7 but it's still clean and living. This is the type of album you can truly sink your teeth into like a thick slice of chocolate cake. It's delicious. This is an album to adore.
Hamferð shows that you can take your influences, and you can follow the path of a genre and do it a service, while making it all your own.  The musicianship is clever. This is musical intelligence. Even Angry Metal Guy liked this album.
Score: 8.6/10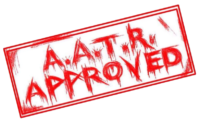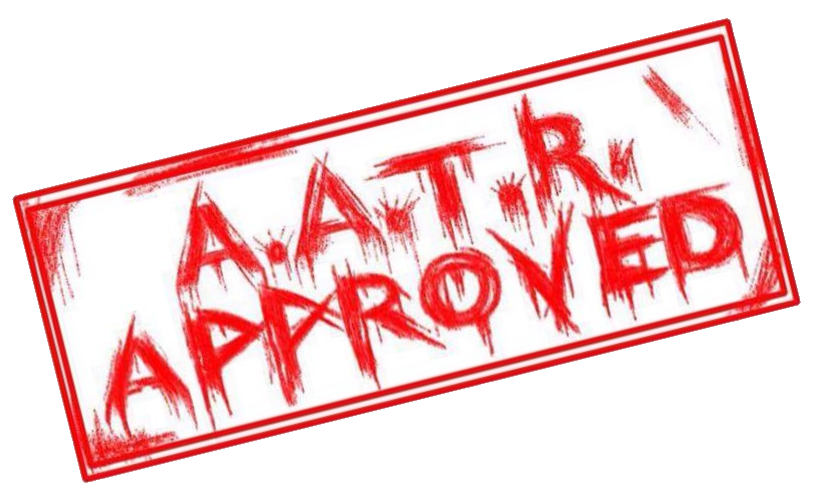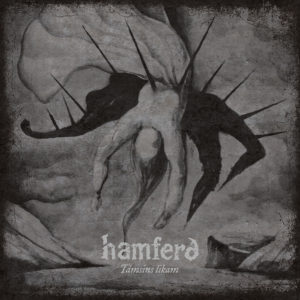 Tracklist:
01. Fylgisflog
02. Stygd
03. Tvístevndur meldur
04. Frosthvarv
05. Hon Syndrast
06. Vápn í anda
Hamferð line-up:
Jon Aldara – Vocals
John Egholm – Guitar
Theodor Kapnas – Guitar
Isak Petersen – Bass
Esmar Joensen – Keyboards
Remi Johannesen – Drums
Label: Metal Blade Records
Websites: hamferd.bandcamp.com | hamferd.com | facebook.com/hamferd
Release Date: January 12, 2018