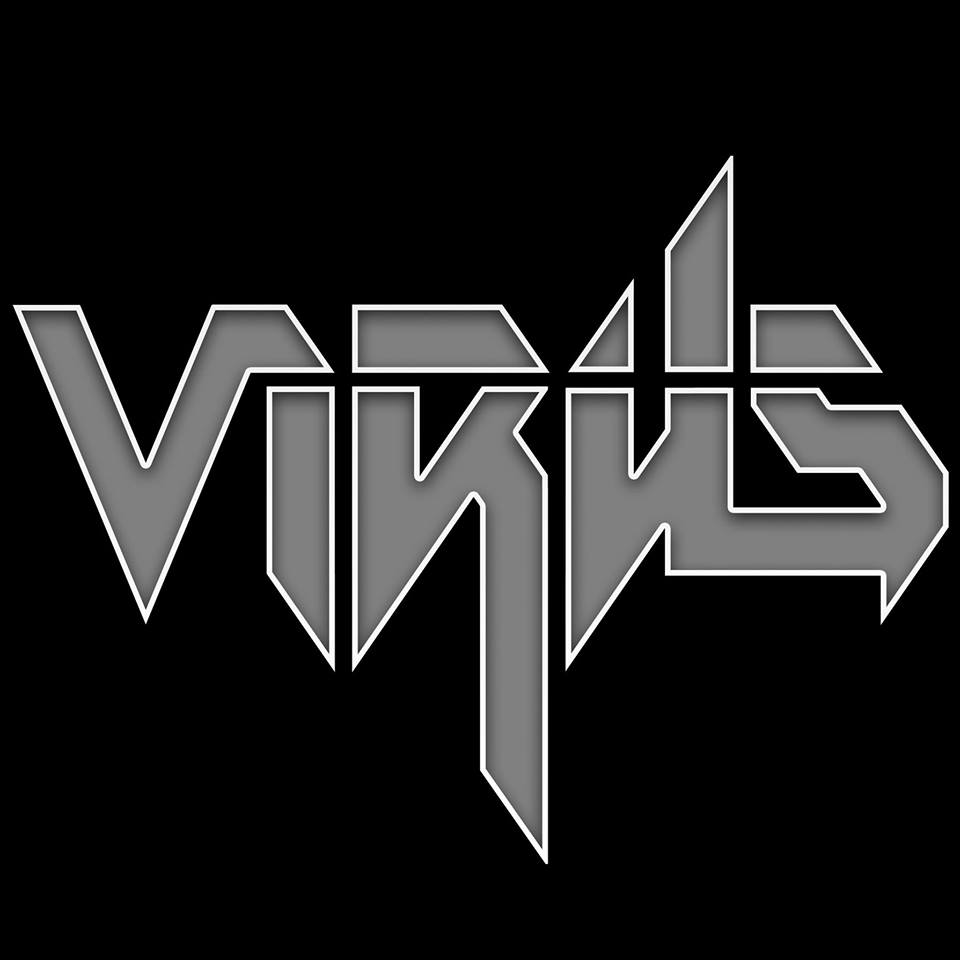 HAMMERFEST 2017 INTERVIEW WITH VIRUS
1st April 2017
Pioneer UK Thrash band of the 80's now revived with a blistering new sound and line up took time out of their busy schedule at Hammerfest to have a chat with us!.

Read on what they had to say…
Hi guys how are you all doing?
We are ok cheers Linzi. Glad to be here after a terrible drive down.
Oh no not you guys as well, seems like a few bands here today got caught in the backlog on the motorway.
Yea major snail's pace, we were n the road for hours.
At least your here that's the main thing!
Yea we are here now and ready to party.
We here you have been thrown in the deep end when you got here and were asked to play an acoustic set.
Yea we nailed it though down to the milli second.
When can we expect the new album?
'Evolution Apocalypse' we are hoping to have out by mid to end of April. It will have 10 tracks which are going to blow you all away. We can wait to show you all the new material.
How are you expecting the crowds to react to the new material?
I hope they will enjoy it, the new stuff we have written is influenced by the old school stuff we used to do, so we have gone down that road. We have tried to go back down that route to where the band started. More old school thrash riffs.
Hopefully it will go down well.
Are you hoping to catch any bands here today?
Yea that's an easy one for us Ten foot Wizzard who are on after us, i actually need to get hold of a list of stage times so i can see who is on at what time.
I don't think we will be hanging round tomorrow unfortunately as we have to get back to the studio.
We have a busy few weeks ahead finishing off the new album.
We also have a few gigs lined up we have Mosh Against cancer in Coventry, thats between the 6-8th April, so we will be working on the album with the run upto the gigs we have lined up.
(COKE JOINS THE REST OF THE BAND IN THE INTERVIEW)
Coke – howdy fuckers
You must be the elusive coke ive heard so much about
Coke – And you lovely lady have a cracking rack if i do say so myself.
Yep you live up to your name and reputation don't you Coke?
Coke – Well we all can't be boring fuckers can we? Live for the day and seize the moment that's my motto.
Im the old geriatric fuck with a dry sense of humour, you either take me or leave.
Yes i can see that.
Coke – I keep them all in line im the serious one.
(rest of the band laughs)
So how many tracks have you got sorted in the studio so far?
Coke – we have got 1 sorted so far which we will play later it's a homage to my childhood hero cartoon character Inspector Gadget.
I grew up with inspector gadget as a kid.
Really old school
Aye it is, we do a little homage inside the track and im hoping the crowd give us a little chorus to it.
Or it could go the other way there could be a stagnating silence like someones pressed pause and tumbleweeds will roll past.
The crowds will probably shout at me 'get on with it you old prick'.
HaHaHa i doubt that the crowds are pretty good here!
Since forming you have played alongside some huge names as Gama Bomb and Lawnmower Death, have any of these bands given you any guidance or words of wisdom?
Coke- I don't need guidance
Obviously over the years the band has split and re formed, do you feel like you have a solid line up now?
Coke – oh definitely, without a doubt. We all gelled really quickly. We were a good band back in the 80s but we weren't tight they were great musicians but they didn't have the camaraderie that we have got, now we are solid. Even though these guys are young they have old heads on their shoulders, they have really proved themselves, if they didn't i wouldn't have had them in the band.
Here at festivals you are given a smaller set time than you would if you were playing other gigs, how do you go about choosing what songs goes into your set?
Coke – We always choose the songs that we know will get the crowd going, that are going to be fast and brutal.
We play songs that represent the band, we want to do songs that people are going to remember, we are doing a few songs tonight that hopefully will stick with people and people will go away and tell their friends about us.
What is it about music that keeps you going?
Coke – Im 53 now and when i was younger it was always about playing the music right and nailing it. Now its about hanging out with a bunch of guys and playing music together, and these guys really know how to fucking play. I don't know what im doing here sometimes, because sometimes i sound like a fucking wasp stuck in a jam jar.
(We all laugh)
What's your favourite beverage of choice at festivals?
Coke – Its got to be jager and coke for me!
What is it about Hammerfest that's made you want to come and play here?
Coke – The Vibe, the atmosphere is incredible; the people have treated us so well. I don't know why like because we are a bunch of basdards at times. The community spirit here is amazing. The staff here at Hammerfest really bond well with the bands not just the media but the site staff and security too, and that's what it's all about that big metal family spirit.
What's next for the band?
Coke – Chris Sams from Fat Angel Management is sorting out a tour for us. A few gigs coming up, sorting out the album.
The usual stuff.
Is there anything you would like to say to your fans?
Coke – Buy our album, if you don't like it use it as a Frisbee.
Come along to our gigs, listen to our music and cheers for the support!