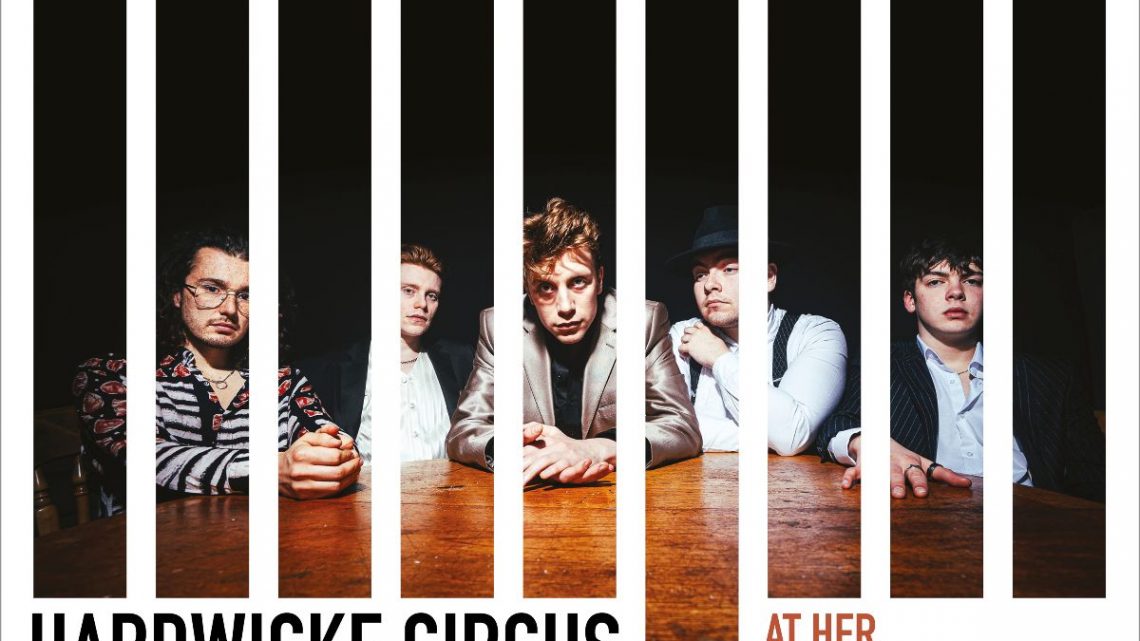 Hardwicke Circus aka The Hardwickes Requested by Paul McCartney
24th June 2022
GLASTONBURY 2022
Hardwicke Circus will be headlining The Rabbit Hole at 3am on Monday, June 27.
From the programme: "When a request from Paul McCartney came through to ask if we could fit in a band he is a fan of, the White Rabbit's ears pricked up… A new outfit from Cumbria, Hardwick Circus are, in our opinion, going to be enormous. If there's one band NOT to miss this weekend it's these guys. That's why we have put the conveniently in our 2022 Headline slot"
Frontman Jonny Foster said: "We are very excited, this is a huge opportunity for us.
"We are the last band on at Glastonbury 2022, we are playing at three in the morning, it's going to be a huge celebration of music, of culture and of the best music festival in the world, we are so excited for it."
Hardwicke Circus [aka The Hardwickes] announce that their new release 'At Her Majesty's Pleasure', a limited edition CD, is now available from the band's website: www.hardwickecircus.tv.. This is an 'official bootleg' live album recorded at HMP Standford Hill and HMP Elmley [on the Isle of Sheppey, Kent] during their prison tour last November. The record was produced by Dave Robinson and the band. Additionally, they have released a brand new single – their first as a newly minted five-piece – 'The Colour In Everything' via Alternative Facts Records (the band's own label) distributed by Absolute.
 
The band said, "'The Colour In Everything' represents the start of something new for us. The next studio album is going to truly show where we now are as a band and will show how much we have grown by constantly playing together, learning from each other, but also getting out and playing gigs up and down the country, as well as shows for prisoners like the one captured on 'At Her Majesty's Pleasure'. We can't wait for this next step."
 
 The forthcoming studio album – working title 'The Second One' – from which 'The Colour In Everything' is taken will feature the new line up of Jonny Foster [lead vocals/guitar], Tom Foster [drums/vocals], Joe Hurst [bass/vocals], Lewis Bewley-Taylor [keyboards] and Andy Sax [sax].
 
Twelve prisons were visited in October and November last year by the band as part of what has become something of an outreach service for them. Whilst no jokes about captive audiences need be made, witnessing first-hand the interest, reaction and positive feedback from the inmates has been an extraordinary experience. Music can truly reach people in a way that nothing else can. One inmate, who was known for never speaking, actually took to the stage to sing with the band at one of the shows; and his silences are now consigned to the past. Hardwicke Circus will be playing more prison shows over the summer of 2022.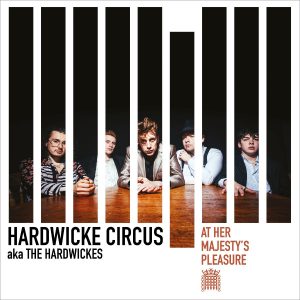 The Hardwickes are still in the 'Circus', and in truth are always deadly serious about bringing their brand of vocal-driven modern rock, laced with fun and fury, to a bigger audience. Named after a roundabout in their native Carlisle, 2022 will see Hardwicke Circus aka The Hardwickes setting the pace in the overtaking lane.