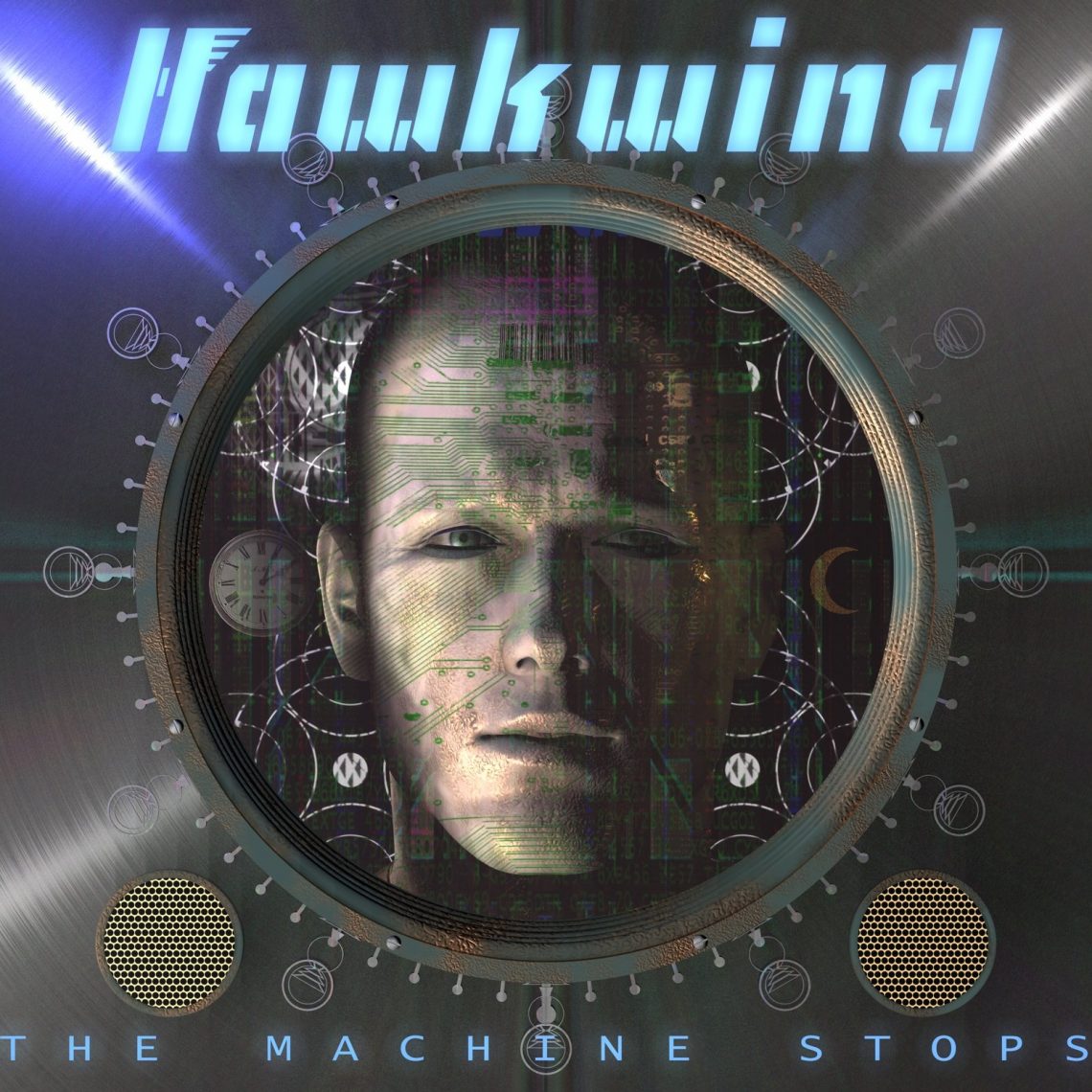 Hawkwind – The Machine Stops – CD Review
18th March 2016
To think Hawkwind have been around since 1969 & still releasing albums is stunning especially when you take into account how many trials & tribulations this band has gone through over the years.
Hawkwind have been cited as an influence by artists such as Al Jourgensen of Ministry, Monster Magnet, The Sex Pistols, Henry Rollins and Dez Cadena of Black Flag, Ty Segall & Ozric Tentacles.
Hard rock musician Lemmy (R.I.P.) of the band Motörhead gained a lot from his tenure in Hawkwind.
He has remarked, "I really found myself as an instrumentalist in Hawkwind. Before that I was just a guitar player who was pretending to be good, when actually I was no good at all. In Hawkwind I became a good bass player. It was where I learned I was good at something."
This record is typical Hawkwind. Psychedelic & trance inducing in nature but still captivating with a concept story line.

The album rolls from one track to the other seamlessly which is why it's hard to pick just one stand out track. Although you can pick tracks out singularly
Inspired by E.M. Forster's Sci-fi classic of the same name where the author explores his dystopian vision of the future & is brought to life with characteristic Hawkwind style.

In my honest opinion this is their finest work since 1975s 'Warrior on the Edge of Time' (which is my favourite Hawkwind album)
For fans of Pink Floyd, Tessaract, Agent Fresco
Released 15th April via Cherry Red Records as a standard CD ( *This review is based on the CD version*)or limited edition double vinyl
Track List – CD Version
1. All Hail the Machine
2. The Machine
3. Katie
4. King of the World
5. In My Room
6. Thursday
7. Synchronised Blue
8. Hexagone
9. Living on Earth
10. The Harmonic Hall
11. Yum Yum
12. A Solitary Man
13. Tube
14. Lost in Science
Track List – Vinyl Version

Disc One – LP
Side One:
1. All Hail the Machine
2. The Machine
3. Katie
4. King of the World
5. In My Room
6. Thursday
Side Two:
1. Synchronized Blue
2. Hexagone
3. Living on Earth
Disc Two – 12-inch EP (45 rpm)
Side One:
1. The Harmonic Hall
2. Yum Yum
3. A Solitary Man
Side Two:
1. Tube
2. Lost in Science
Line Up
Dave Brock – vocals, guitar, keyboards
Tim Blake – keyboards, theremin
Richard Chadwick – drums, vocals
Mr Dibs – vocals, cello, baritone guitar, bass
Niall Hone – bass, guitar, vocals, keyboards
Dead Fred – keyboards, violin, vocals
Score 9/10