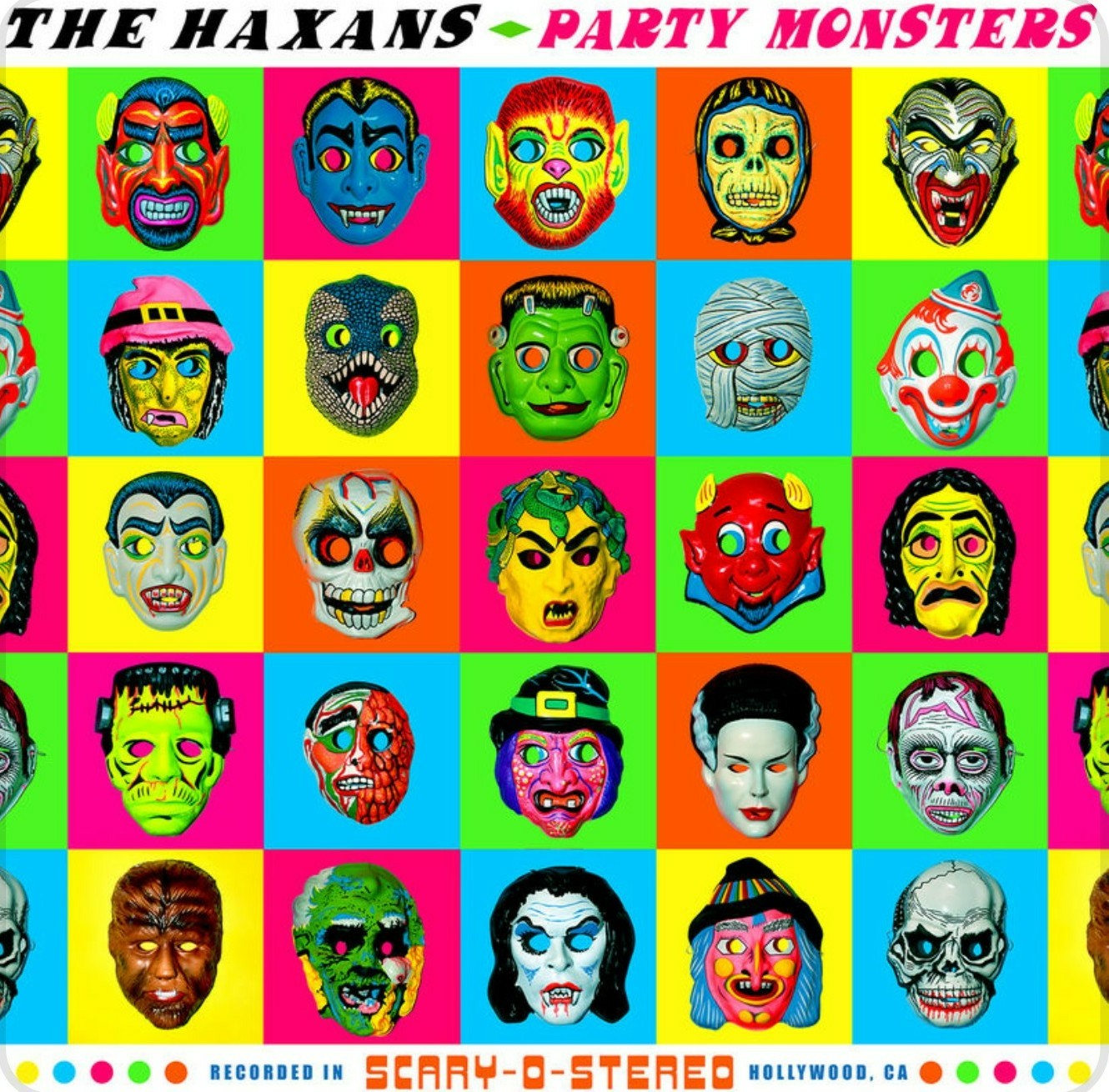 The Haxans – Party Monsters (Album Review)
4th October 2017
To some, the idea of music being influenced by a silent movie might seem a bit odd, but, Los Angeles newest Goth-pop power duo (No it's not a side project) THE HAXANS seem to believe otherwise…consisting of vocalist Ash Costello (NEW YEARS DAY) and Matt Montgomery (ROB ZOMBIE / WEDNESDAY 13) the pair have derived their name from a 1922 Swedish/Danish documentary style horror movie based on 15th century witch hunts…and this year they plan to drop their debut album "Party Monsters". The soundtrack to this year's Halloween hootenanny or will it see them burnt at the stake?  Let's find out before it's released on (shock horror) Friday 13th of October…
We open up with "Lights Out" and after a brief intro the song creeps into life like it's just risen from the grave, dusting off the dirt and ready to down a beer or two…you can hear the Rob Zombie influence in the style of play courtesy of Matt; his riffs carrying that distinct groove, while Ash here gives a vocal display that channels a certain 50's rock & roll charm, it's simplistic and catchy, coupled with the Sci-Fi background effects it's got it's quirks, although does have a feel of repetition, but a decent start nevertheless. "Young Blood" has a slower tempo for the most part, again combining sultry pop elements with a basic rock core sound, add that to Ash's gritty yet clear vocals and to a degree this has a slight LADY GAGA feel to it which really isn't a bad thing. There are a good couple of highlights here too…"Black Cat Bone" utilises a dirty blues rock tone, Matt's deep gravelly backing vocals giving the track extra character and it's rich in attitude; the solo here is very enjoyable, the icing on the cake.
"Party Time" picks things back up and the title-track of sorts has an incredibly catchy chorus, a great hook with the simple approach working well, it's a part everybody can get involved in and is effective in the process, while "Chains" has elements of THE B-52'S in its retro rock style…bass-driven and again taking advantage of kooky background effects, it's got a very B-Movie feel, more subdued compared to other tracks here but a hypnotic delight…before stand out track "Slick Black Coffin" takes things to another level. Again having an almost Lady Gaga vibe…this is so incredibly infectious it'll have you smashing that repeat button…this is the musical equivalent of pumpkin spiced latte, perfectly seasonal…the album isn't without it's minor let downs however. "I Think Of Demons" has a sort of, corny, American high school happy ending film feel to it, while "Vampira", despite being a tribute to the late Maila Nurmi, sombre and acoustic, it winds down the party to a drowsy anti-climax. Ultimately though, this album is a very enjoyable listen and will no doubt find its way into many Halloween playlists this year…trick or treat? 100% treat.
Score: 8 Out Of 10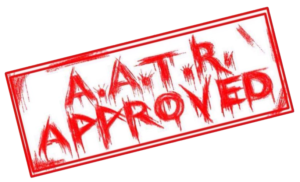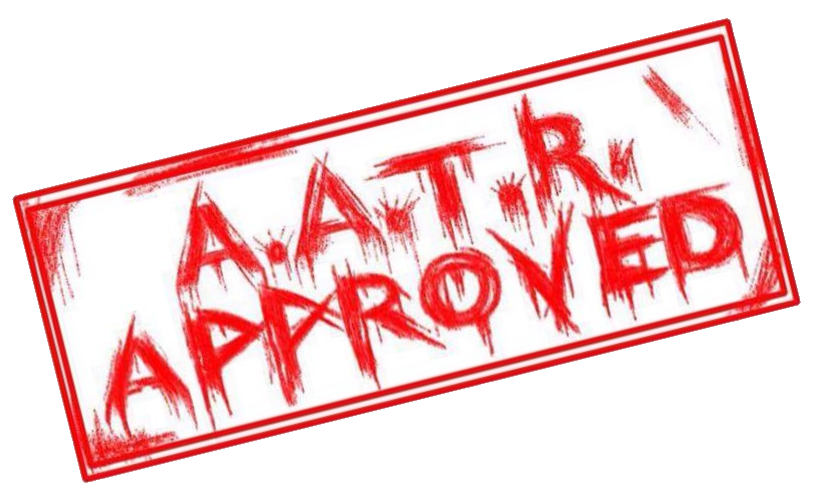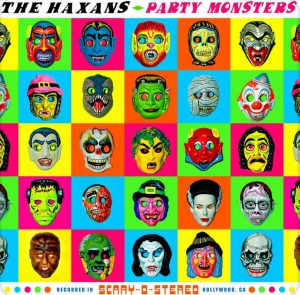 The Haxans Party Monsters Album Info
Track List: 
"Lights Out"
"Young Blood"
"Dirty Magic"
"Black Cat Bone"
"Party Time"
"Chains"
"Witch Wave"
"I Think Of Demons"
"Professional Weirdo"
"Slick Black Coffin"
"Boo"
"Vampira"
Record Label: Another Century Records
Release Date: Friday 13th October
How useful was this post?
Click on a thumb to rate it!
Average rating / 5. Vote count: