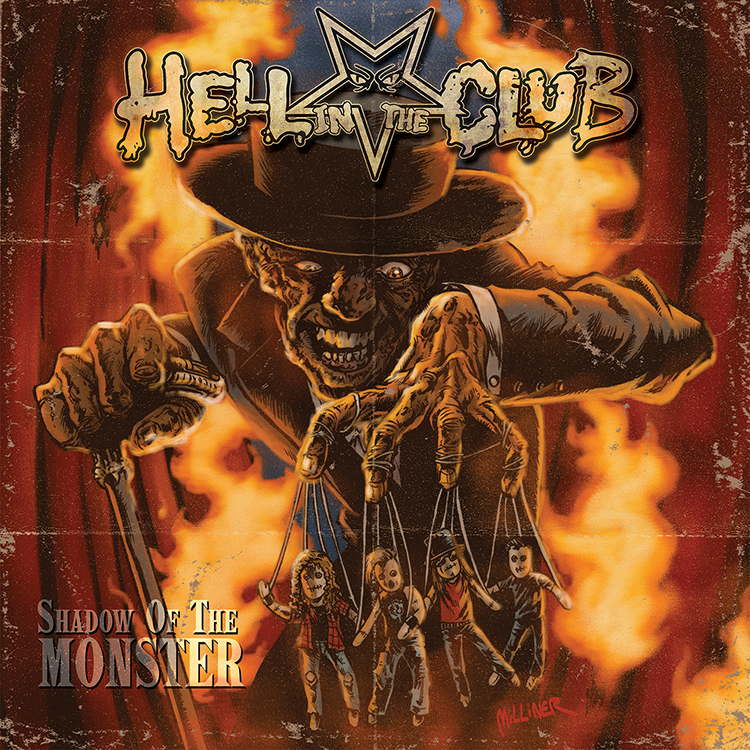 Hell In The Club – Shadow Of The Monster Album Review
21st December 2015
Hell In The Club – Shadow Of The Monster
So here goes with my first review for All About The Rock and what a great way to start.
I've always had huge respect for bands that are unapologetic about the type of music they produce and then display genuine enjoyment in playing. This album from start to finish embodies all this and includes classic hard rock, modern vocals, heavy metal riffs and raise your lighter anthems.
'Shadow Of The Monster, is the third album from Italian rockers Hell In The Club, formed in 2009 and featuring members of acclaimed acts such as Elvenking (Davide "Damna" Moras – Vocals), Secret Sphere (Andrea "Andy" Buratto – Bass) and introduces new drummer Marco "Lancs" Lanciotti.
From the opening track 'DANCE' guitarist Andrea "Picco" Piccardi provides us with crunching riffs which continue into the Motley Crue esq 'Enjoy the Ride' and 'Hell Sweet Hell'. It's not until the title track 'Shadow of The Monster' however that the bands ability to create modern hard rock is demonstrated, by seamlessly mixing classic riffs, deep bass with vocals reminiscent of early Avenged Sevenfold.
'Appetite' and 'Le Cirque des Horreurs' are particular favourites and help the album from losing its' bite after such strong opening tracks.
It would also be remise not to mention the excellent studio production and cover artwork, made by American writer, filmmaker and illustrator Nathan Thomas Milliner.
What the band have created is nothing short of a great nostalgia dripping classic hard rock album but with modern twist.
Score: 7 out of 10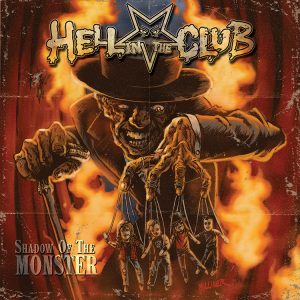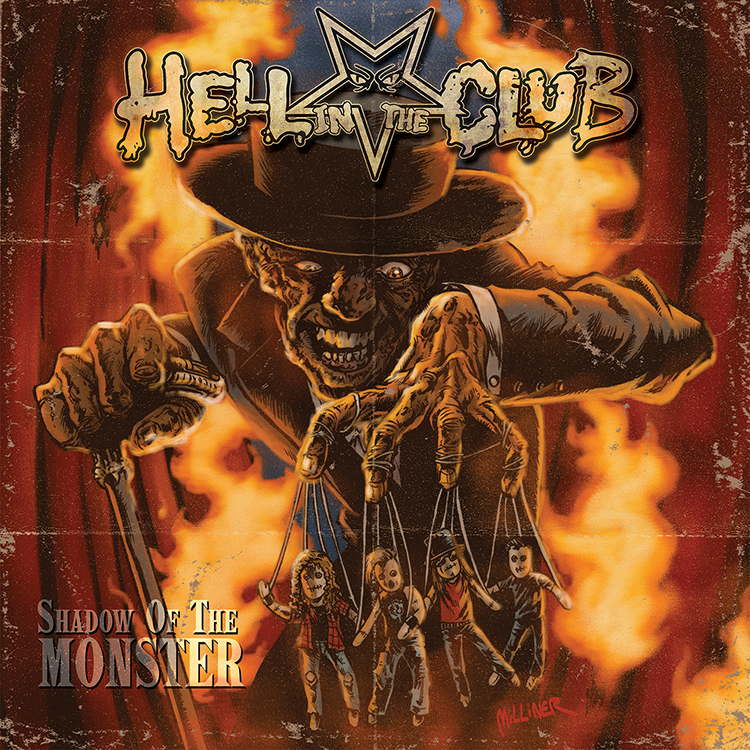 ALBUM INFO:
Tracklist:
DANCE!
Enjoy the Ride
Hell Sweet Hell
Shadow of the Monster
The Life & Death of Mr. Nobody
Appetite
Naked
Le Cirque des Horreurs
Try Me, Hate Me
Money Changes Everything
Label:
Scarlet Records
Release Date
22 January 2016
Standout Tracks:
Enjoy the Ride / Shadow of the Monster / Appetite / Le Cirque des Horreurs