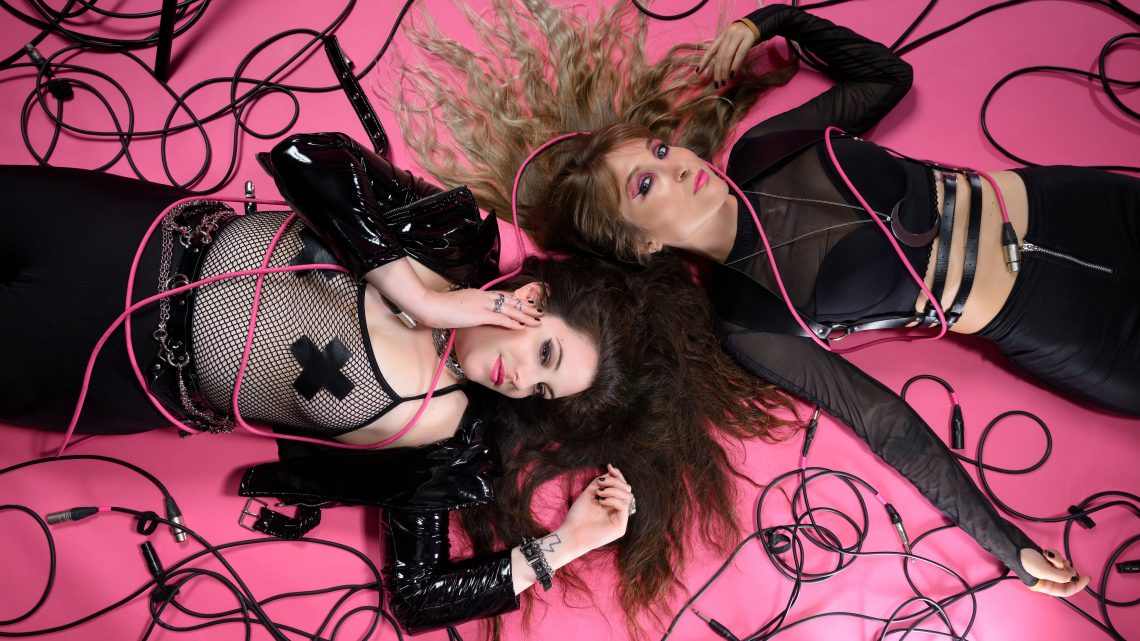 Hell is empty and all the devils are here! Glytsh Drop New Single SAV@GE"
2nd October 2022
0
By
John Deaux
Formed of 2 seasoned female musicians from the London scene with several years of touring experience in iconic venues and festivals all over the world, the explosive Glytsh duo mixes their love for metal music with their passion for dark and haunting sonic soundscapes and visuals. Their music has been described as badass and empowering, heavy, and unique but with a contemporary sound.
Glytsh's mission is to make the metal and alternative scenes more welcoming, inclusive and safe places for aspiring musicians and music fans in general, regardless of their gender identity, age or sexual orientation.
The group formed in late 2021, when French singer Jennifer Diehl and Swiss guitarist Claire Genoud decided to start writing music together after having met in a cover band a few months before. With their common passion for big riffs and dark hip-hop infused electronic music, the pair decided to
 find a way to make these two completely different musical worlds collide. 
Glytsh's two previous singles, "Closer" and "(Hard)Core Memory", enjoyed warm reviews from the
independent music press and were played multiple times on national radio including BBC Network (BBC Introducing, BBC Sounds, BBC Radio London), Amazing Radio and Radio X. Their sensual and vivid videos were also a hit with YouTube audience bringing in thousands of views.
The unstoppable pair is now back with their wild new single entitled "SAV@GE". A fierce track written about not fitting in as a woman, neither in a relationship nor with society. It entwines elements from several genres such as hip-hop, electronic, metal and rock. It was mixed and mastered by Rasmus Andersen (Glytsh's) at Raw Sound Studios in London.
"Call me 'Madame' not 'Hun'" laughs Claire Genoud, guitarist and self-proclaimed chaos-maker.
"'SAV@Ge" is a song about women, who when expressing opinions or feelings of disapproval, are very often labelled as noisy, emotional, hysterical or high maintenance. It is a song with groovy low-tuned riffs and screamy vocals mixed with electronic beats for a modern and fresh twist".

"SAV@GE" is out on 30th of September. It will be accompanied by a music released on the same day.
Social media:
https://glytsh.com
https://www.instagram.com/thisisglytsh
Facebook
https://www.tiktok.com/@thisisglytsh
https://twitter.com/thisisglytsh