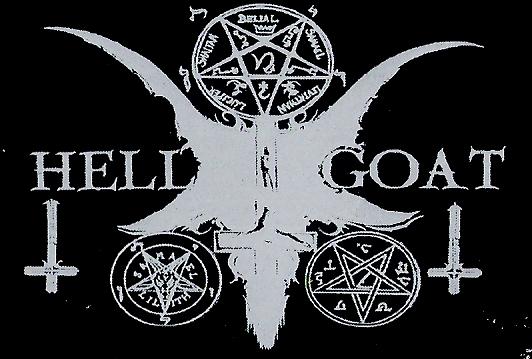 Hellgoat – End of Man
5th June 2014
Atlanta's Hellgoat are back and more evil than ever with their newest EP, End of Man. This 2 song EP will drag you through the depths of hell and leave you battered and bloodied upon the floor of damnation staring into a futureless blank existence.
The first track, Demonic Worship of the Horned Beast sounds like an audio guide of hell itself leading the way to a evil brooding riff that could have been found on Marduk's Fuck Me Jesus. The funeral dirge doesn't last long and opens up into a full on blitzkrieg. The rest of the EP maintains this intensity which reminds me of classic Darkthrone.
If you know Hellgoat then you know what to expect with their latest; venomous blackened metal of the highest quality that sounds as if they are invoking the devil himself. The intro and doom-like riff at the beginning peaked my interest the most, and while there are more samples of this trickled about, I wish there was more.
SCORE – 6 of of 10
EP INFO
Track Listing:
1. Demonic Worship of the Horned Beast
2.End of Man
Label:
Boris Records

Release Date:
May 31st 2014
For Fans of:
Darkthrone, old Marduk, Profanatica
How useful was this post?
Click on a thumb to rate it!
Average rating / 5. Vote count: