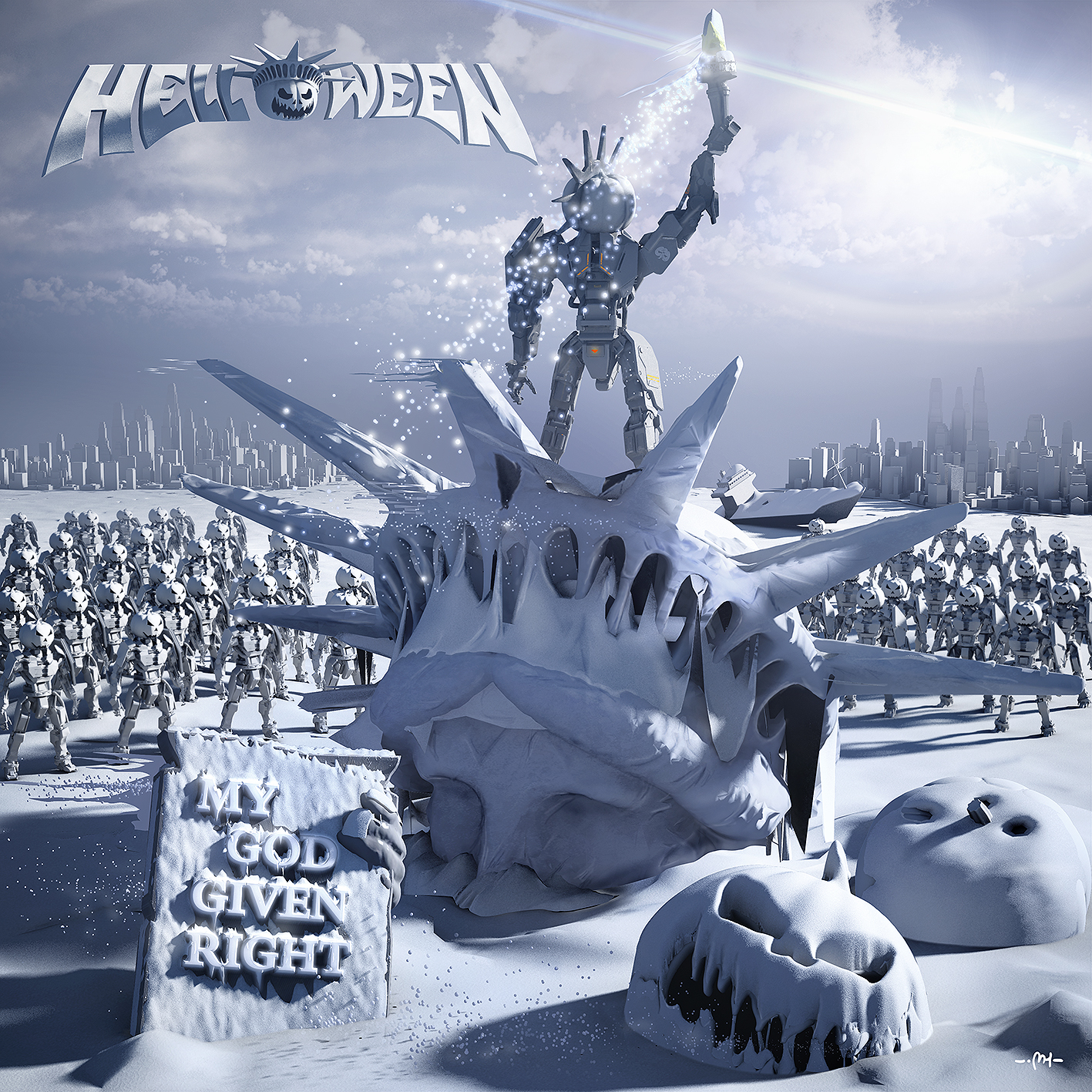 Helloween – My God-Given Right
18th May 2015
This is the fifteenth studio album from the German power metallers and marks the first time the band have released five albums with the same line-up.
It opens with Heroes which is a powerful start and signals the band's intent. The album is full of trademark Helloween riffage, melodic solos and classic heavy metal warbling. It's a great testament to the band that they still manage to sound fresh after all this time.
Inspiration for songs can come from anywhere, but the chorus of Battle's Won bears more than a passing resemblance to Go West by The Village People. Bizarre.
Lost in America is a great metal song about a flight the band once took and contains the peculiar lyrics: "We should plunder the sky bar", which gives aeronautics a strangely medieval feel.
The albums heaviest song is Russian Roulé and is pinned together by a chugging, Symphony of Destruction-esque riff.
Not all the songs are of the same standard though. The Swing of a Fallen World becomes repetitive very quickly and Like Everybody Else is the obligatory ballad, but they are forgotten amongst the better tracks.
Creatures in Heaven starts out like a prog rock-fest before going all metal and If God Loves Rock 'n' Roll is a no-nonsense rock song.
Living on the Edge is the probably the best song on the album. Bohemian Rhapsody-style vocal harmonies add to this and make it a proper anthem.
Claws opens with some marvellous fretboard masturbation, but the song is let down by its unadventurous riffage, before the attempt at a theatrical finish with You, Still of War, which sadly is a bit weak.
There are times when this album is pretty good, but there are also times when it sounds like a heavy metal version of the Eurovision Song Contest.
If you like your metal to still sound like it did in the 80s and early 90s, you'll probably love this, but if you've never listened to Helloween before there are better places to start.
Score: 6 out of 10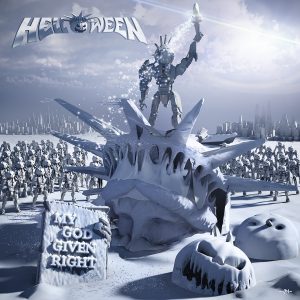 ALBUM INFO
Track listing:
1) Heroes
2) Battle's Won
3) My God-Given Right
4) Stay Crazy
5) Lost in America
6) Russian Roulé
7) The Swing of a Fallen World
8) Like Everybody Else
9) Creatures in Heaven
10) If God Loves Rock 'n' Roll
11) Living on the Edge
12) Claws
13) You, Still of War
Release date:
May 29th, 2015
Label:
Nuclear Blast
How useful was this post?
Click on a thumb to rate it!
Average rating / 5. Vote count: