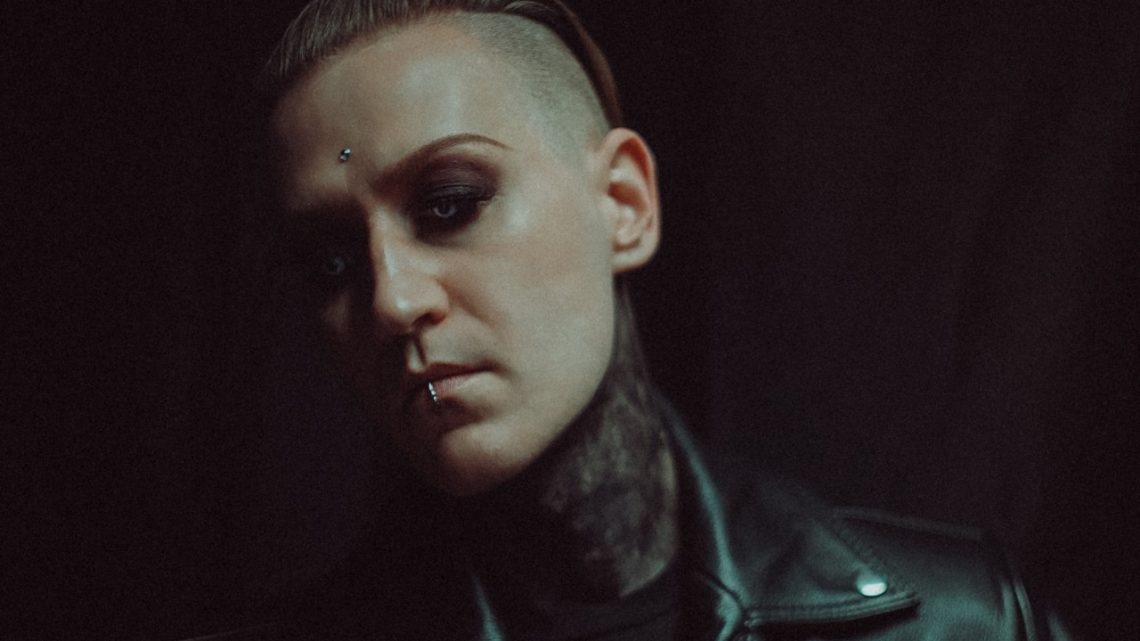 Herr Nox Introduces His Sweetheart Cats
31st March 2021
0
By
Queen Nikki
Indie Goth Rocker Herr Nox took some time out from his home studio in Canada to chat to us about his wonderful furry friends. 
At all about the Rock, we consider ourselves pet lovers, which is why we want to know all about yours! How many pets do you have? What are their names and why? How long have you had them? Tell us all about them!
I've got 2 cats. The first one is a 12 years old Siamese seal point called Ginger. I've had her since she was a baby. Her name comes from the Canadian horror movie Ginger Snaps. I don't know why I named her that way, she doesn't even bite. The other one is a shorthair named Ripley. She's 9 years old and as you might have already guessed, her name comes from the movie Alien. I adopted her when she was five after looking for a second cat online. Those who let her go were crazy to do so because she's such an adorable cat. 
Great Names.. also, I loved Ginger Snaps the movie, so I'm right there with you. What is the weirdest thing your cats have done or what's the weirdest thing you have done with them?
When my girlfriend and I are laying on the sofa, Ginger ALWAYS needs to be curled up against one of us. One time though, I didn't have a shirt on and Ginger just licked my nipple out of the blue. Sorry kitty, no milk here, just chest hair. We laughed a lot obviously and that's definitely the weirdest thing she ever did. 
Haha! Ginger! What is the best trick your cats can do?
Ginger is more precise than a Swiss watch when it comes to food. And when Ripley wants some cuddling, she'll just extend her front paw and wave it in the air.
They sound super cute. This past year has been pretty manic, so you've no-doubt, like the rest of us, spent a lot of time at home. How have they helped being at home for you? Have they been comforting, or have they just been driving you nuts?
It was pure bliss. Lockdown and work-from-home orders were pretty much all I've ever wanted. And I've enjoyed so much the company of my cats. They sleep on us while we work and every time we take a break it's mostly to cuddle those cats. They're close to us and both of them are very affectionate. So life is good.
Have you always been an animal lover? Have you ever owned any exotic or different pets?
 My parents had a dog when I was young, but they had to euthanise it eventually. So growing up I've always thought I was a dog person, that's all I had ever known. Boy was I wrong. Once I met a person who had a cat, I knew on that day that I was really a cat person. Just looking at it made my heart melt. They're the perfect animal. 
Cats really are the best, are you one of those people that puts your pets into costumes? Don't be shy to tell us about their battle vest.
 I've never done it honestly! Mainly because Siamese cats are creatures of habits, and I know that if I put a vest on Ginger she'll freak out. I once tried to put a leash on her and she ran all over the house trying to escape that thing. So no, I'll just respect her little bubble and insecurities haha.
Who looks after your cats whilst you're away on tour/holiday?
My solo stuff is studio-only for the time being, so I have the pleasure to look after them myself. But to be honest, my girlfriend is a sweetheart and already does most of the "dirty" job as I often even forget to eat when I'm the studio. It's like the outside world stops existing.
Do they like it when you practise at home or has your pet had any influence on your music? Do they seem to prefer any particular genre of music more than another?
Ginger might come in the studio every once in a while to see what's going on. But Ripley is the real fan. She's usually trying to sleep in my lap when I'm composing, or just lay all over the desk like a Renaissance muse. She'll listen to anything just as long as I'm close to her.
Total sweethearts! Speaking of practising, any new music in the pipeline? If so when is it due and what can your audience expect?
No new instruments, but synthesisers can offer an infinite variety of sounds. So I'm sure people will be able to hear some new blips, noises and pads on the next album. I'll also be trying some new guitars effects. I like to experiment with every instrument I use so it will be a surprise for me as well. 
That all sounds very productive, we at AATR Towers are always excited about new music. Have you anything you'd like to say to your fans/followers?

f you're looking to buy a pet at a pet-shop, just don't. Please adopt one from a shelter or from people looking to get rid of theirs. No matter the age, these pets never asked for anything, they're just so pure and only want your love. 
Very wise words of wisdom. Thank you for your time. It's been a pleasure as always
The pleasure was all mine! Thank you for having me!
Links: 
About the author
"It does not require a majority, but an irate, tireless minority, keen to set bushfires in people's minds." Hail Satan!