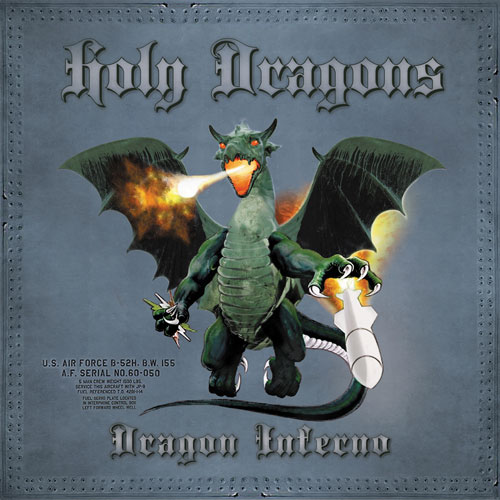 Holy Dragons – Dragon Inferno
27th September 2014
Holy Dragons are a Kazakhstani metal band who've been together since 1992.  Since then they've released 15 studio albums and have developed quite a following in Europe.
Their latest release, Dragon Inferno, is an 11 track album of 1980's style metal, with elements of speed metal, power metal, and hard rock thrown into the mix.
I'll be honest, I wanted to like this more than I do.  It sounds dated and a little cheesy, and – for me – doesn't really offer anything original.  Saying that, the musicianship and song writing is good, and Dragon Inferno is a decent enough album – so if you like your metal old school then this is worth checking out.
Score: 7 out of 10
ALBUM INFO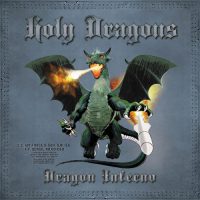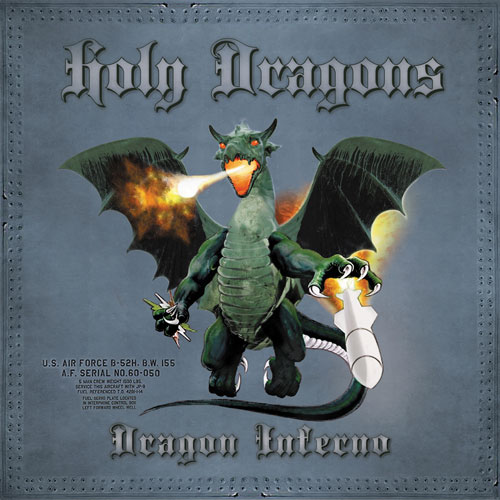 Tracklist
1. Gunship From Hell
2. Hollow Man
3. Old School Space Battles
4. Majestic 12
5. Downshift Waltz
6. Panic in FBI
7. Three Ways Of Genocide
8. Ride Cowboy Ride
9. Unlicensed Sky Diver
10. My Cargo Cult
11. Dragon Inferno
Record Label
Self-released
Release Date
13th October 2014
Links
http://store.pitchblackrecords.com/HOLY-DRAGONS-Dragon-Inferno.html#.VCap10voZz8z