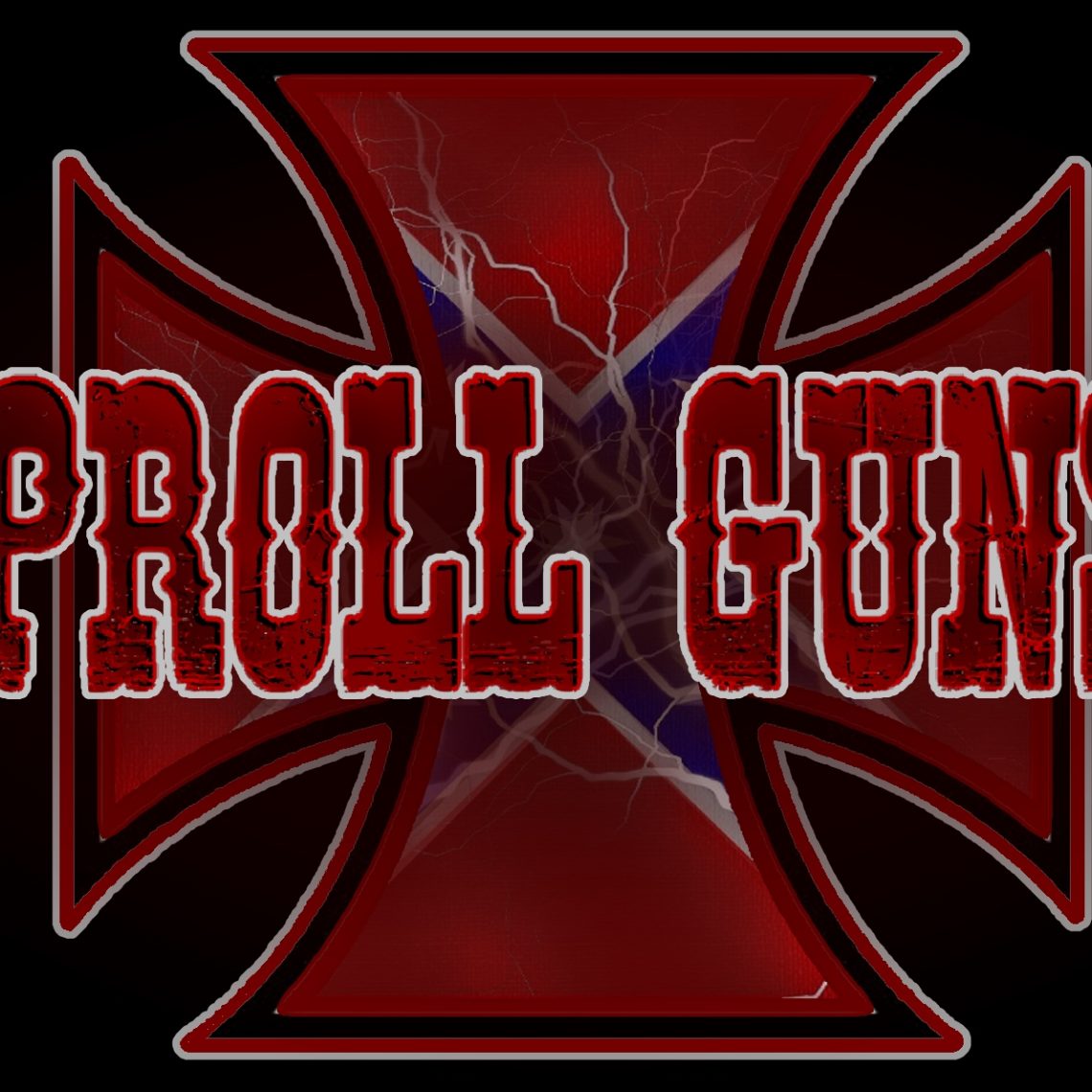 PROLL GUNS – Horseflesh BBQ – CD Review
21st March 2016
Self proclaimed 'Rock 'n' Western Roll Metal' trio Proll Guns, hailing from Austria, release their 2nd album via NRT records upon an unsuspecting audience.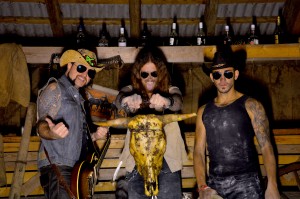 The intro Texas BBQ Massacre, which is a masterpiece.  Exceptional banjo playing with some amazing slide guitar, pounding rhythm & something that makes you sit up & take notice. Sadly this where it ends. Had it continued in this vein it really would've been something a bit special.
The album is very Down sounding & more doom than thrash in my opinion although you wouldn't guess from the release of 1st single 'Fucking Troublemaker'

Although it does have it's moments of 'Deliverance' coupled with Motorhead. Which is evident on the fairly interesting version of the Creedance Clearwater Revival classic 'Looking out my Backdoor' with its banjo solo & homage to their Texan roots.

A moderately heavy album with hard as nails riffage & some great hooks.
It's unequivocally a 42 minute
'Marmite'
record. There's no in-between.
For fans of Down, Cathedral, Black Sabbath, Pantera
Available from all the usual places.
Released via NRT records 19th March 2016

Track list:
1. Texas Banjo Massacre
2. Horseflesh Barbecue
3. From Texas To Hell
4. Bloodgun Blues
5. Fucking Troublemaker
6. Reno Gang
7. Lookin' Out my Backdoor
8. The Revolver
9. Execution
10. Southern Slavery
 Line Up:
 Evil Ed – Lead Vocals & Bass Guitar
The Burner – Vocals & Guitar
Cra ""Y" Maker – Drums
Score 6/10