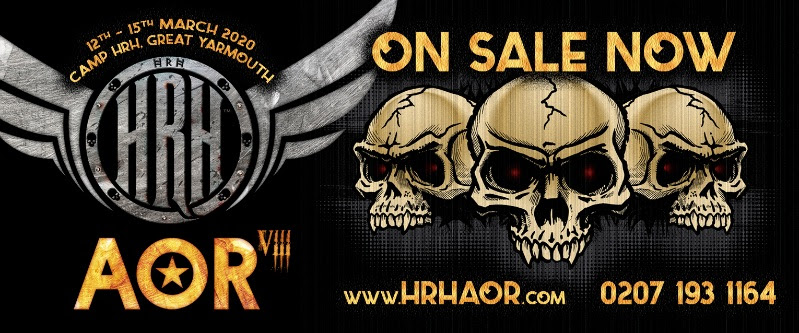 HRH AOR VIII Day Splits Revealed & Day Tickets Released!
12th July 2019
HRH AOR VIII is locked in and ready for March 2020 in Great Yarmouth – so we thought we would bring you the day splits – and the chance to grab some limited day tickets!
Featuring Faster Pussycat, Eclipse, Autograph, Madam X, D-A-D, Bullet Boys, Great White, Gun and Enuff Z'Nuff – plus a lot more over the 3 days of the greatest melodic rock from around the world – HRH AOR VIII is proving to be a winner once more. So take a look at the day splits – one day, two or all three – the choice is yours!
All the set times can be found on the HRH Bible app – free to download from the app stores – and the only place the times will be until closer to the event.
Find full packages, weekend and day tickets on the website or call the HRH team on 0207 193 1164 or use the online chat at www.hrhaor.com.