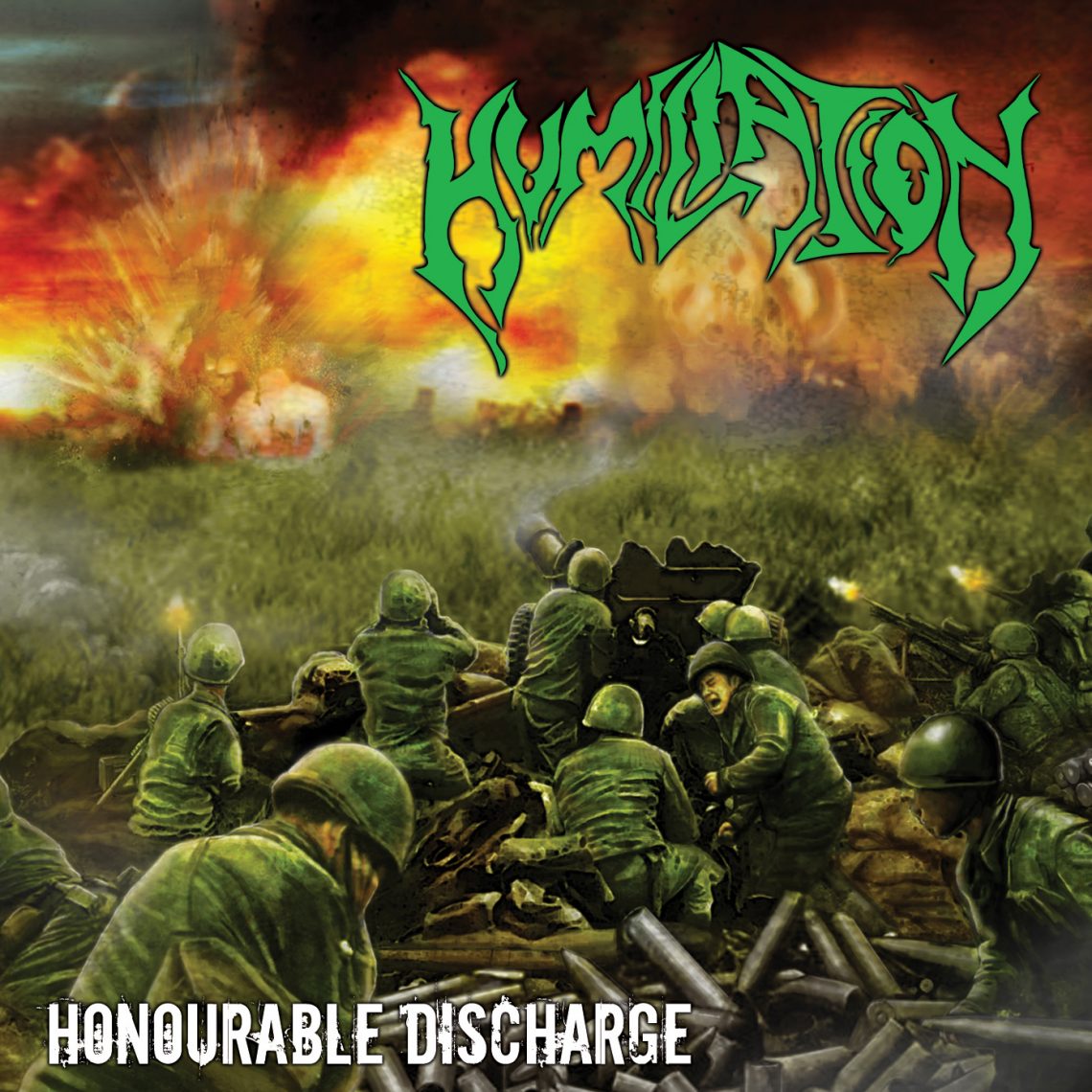 Humiliation – Honourable Discharge
30th May 2016
Oh man!  As a massive fan of both Humiliation and Brutal Art Records this is a release I've been eagerly waiting for since I first heard about it!  I've previously picked up several of the Brutal Art Records vinyl split EPs featuring Humiliation tracks, but this is my first full length from the label.
The music is typical Humiliation.  Crushingly heavy with chugging guitars, pulverising drums and bone shaking bass lines, all complemented perfectly by war obsessed lyrics mean the Bolt Thrower influences are obvious.  But these guys have shown that they're very much their own band, with subtle changes in style from album to album giving the listener enough variety to keep engaged as the band continue to release albums at an incredibly speedy rate.
After several listens, I have to say that Honourable Discharge is the strongest Humiliation album I've heard in the last few years!  Every track here is heavy as hell, and there is no filler here at all – it's impossible to pick favourite track, because each and every listen seems to reveal something new.
Once again Humiliation have shown what talented guys they are – the musicianship on this is all first class.  Check out 'A Single Ship Action', to see exactly what I mean –
This is an incredible Humiliation album, and if you're a fan of death metal then you need to get yourself a copy of this.  And yet again, Brutal Art Records have released an absolute must have – the album is currently available for pre-order (see the links below) and is available in CD format as well as limited edition vinyl in grey or in green/red – so what are you waiting for ?!!
Score: 9 out of 10
ALBUM INFO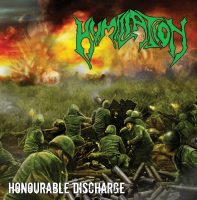 Record Label
Brutal Art Records
Release Date
30 September 2016
Track Listing
01.  Storm From The North
02.  Pearl Of The Orient
03.  Battle Of Slim River
04.  Parit Sulong Bloodbath
05.  13th Battery
06.  A Single Ship Action
07.  The Forces Of The Central Powers
08.  Atrocities
09.  Forgotten Soul
10.  Named In Honour
Links
Official Website
Official Facebook
https://www.facebook.com/brutalartrecords/?fref=ts