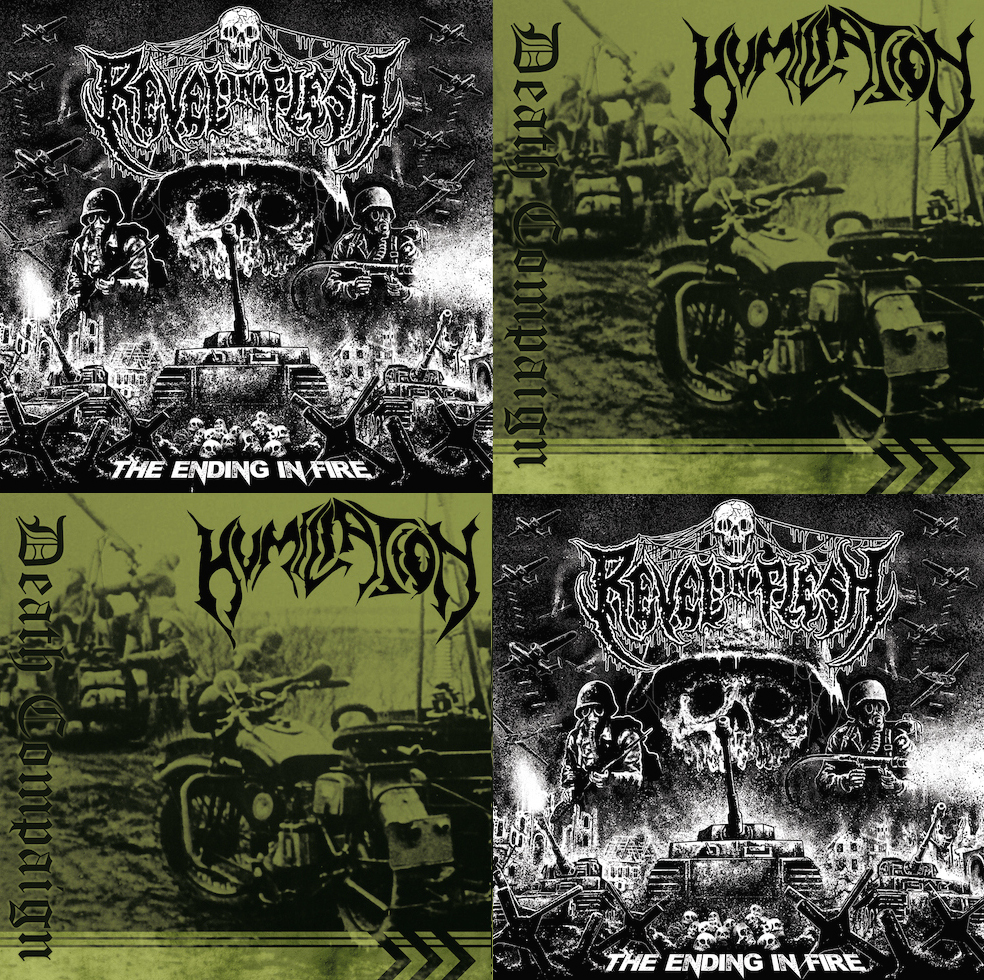 Humiliation / Revel In Flesh split EP
25th July 2015
Brutal Art Records from Germany are one of my favourite independent records labels, releasing high quality death and black metal vinyl EPs from a number of established and up and coming bands.
Their latest offering is a split EP featuring two impressive death metal bands – Humiliation from Malaysia, and Revel In Flesh from Germany.
Side A of the EP gives us 'Meet The Challenge' by Humiliation, and fans of the band will know what to expect – pulverising war-obsessed death metal with chugging guitars, rasping vocals, and a subtle nod to Bolt Thrower.  I'm a huge fan of Humiliation, and this track is as good as anything else the band have released.
Side B of the EP gives us 'The Ending In Fire' by Revel In Flesh.  Somehow, Revel In Flesh are one of those bands that have just passed me by, but on the strength of 'The Ending In Fire' I will definitely be checking out their previous releases.  This is punishing death metal which perfectly combines influences from Bolt Thrower and early 90's Swedish death metal to create its own unique sound.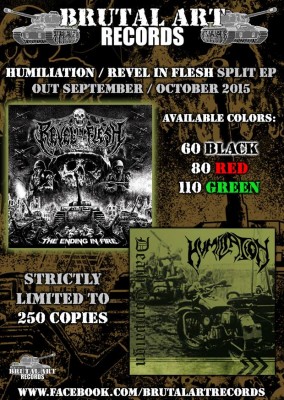 The musical production on both tracks on this split EP is first class.  The EP, as ever with Brutal Art Records, is beautifully packaged with colour covers and full lyrics.  Not only that, but the vinyl comes in one of three fantastic colours – black, red, or green!
This is another impressive release from Brutal Art Records – so help support this independent label and get yourself a copy of this before it sells out – check out the link below !
Score: 9 out of 10
ALBUM INFO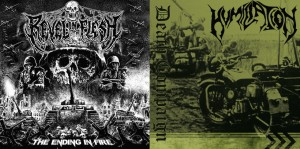 Track List:
Side A: Humiliation
01.  Meet The Challenge
Side B: Revel In Flesh
01.  The Ending In Fire
Released
September / October 2015
Record Label
Brutal Art Records
Links
https://www.facebook.com/brutalartrecords?fref=ts