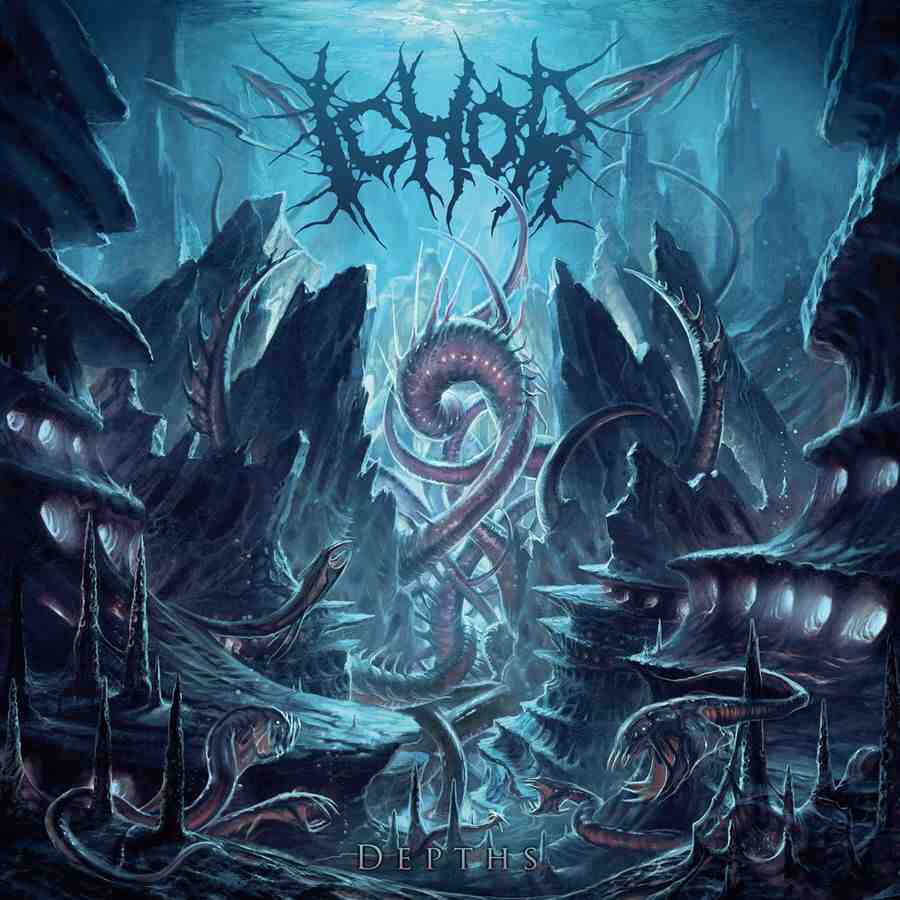 Ichor – Depths
2nd September 2014
Video ID not provided: Please check your shortcode.
German death metallers ICHOR are back with their 3rd full length album 'Depths'. I have never heard of or anything by ICHOR so am going into this release blind. After the horror tinged intro 'Deep Rising' ICHOR waste no time in pummelling and shredding your senses with the onslaught of the track 'Apophis'. Blast beats brutalise the senses, guitar riffs peel your flesh at a thousand paces and the bass rumbles and could causes tremors to open in the ocean floor, releasing the old ones. All the while the psalms of the Cthulhu old ones are growled at the congregation.
This is brutal death metal that never lets up and when ICHOR do slow things down (as can be heard on 'While Giants Sleep') it's like a caustic maelstrom that destroys everything and is unrelenting. The riff is brutal and reminds me of MORBID ANGEL 'Where The Slime Lives', that is before they ramp the brutality up another notch with 'The Beasts Approach'.
Technically all the musicians in ICHOR are great, but it's really the rhythm section that stand and push the band forward. The duelling guitars add a layer of frenzy, slashing riffs that every now and again inject some melodious riffs. But it's the pounding and blasting beats and the rumbling bass that are most effective on the release.
The only drawback is the production is a little to clean and over the top. On a release dealing about the Cthulhu mythos, downfall of man and the deep ocean dwelling gods then you would expect a slightly muddier production. However all in all if you're a fan of death metal then this is a release I would recommend you to check out. Especially if you prefer Florida or Swedish death metal as it has a mixture of both styles. Don't like death metal then I can't see this release changing your mind, but it's still a good slab of brutal death metal that fans of the scene will love.
SCORE – 7 out of 10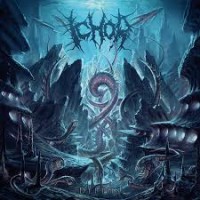 ALBUM INFO
Tracklist:
1… Deep Rising
2… Apophis
3… Ra'iroa
4… While Giants Sleep
5… The Beasts Approach
6… The Heretic King
7… Leviathan
8… Deny Your God
9… Desire of the Depth
10… Cthulus Sons
11… Hadal Sirens
LABEL:
Bastardized Recordings
RELEASE DATE:
5th September 2014
SONGS TO CHECK OUT:
"Apophis", "The Beasts Approach", "Deny Your God" & "Cthulus Sons