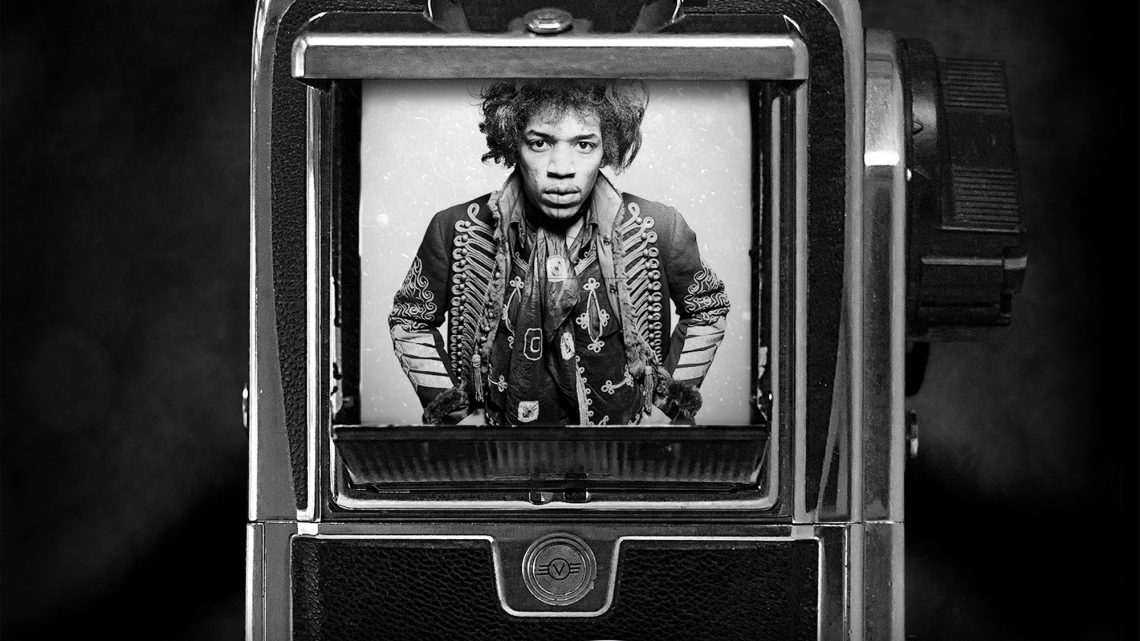 ICON: Music Through The Lens Series premiere on Sky Arts 6th November
5th November 2020
0
By
John Deaux
Sky Arts, Cinefromage & Eagle Rock Films proudly present ICON: Music Through The Lens, a new six-part series taking viewers on a fascinating journey through the history  and cultural impact of music photography.
Featuring interviews with over fifty of the world's best-known music photographers alongside musicians, gallerists, music journalists and social commentators each hour-long episode of ICON : Music Through The Lens  examines an individual facet of the genre in detail from life on the road, the evolution of the album cover, the acceptance of music photography as fine art, the impact of the digital revolution and more.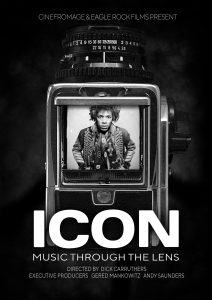 Acclaimed music director Dick Carruthers, who has worked with a vast range of artists including The Rolling Stones, Led Zeppelin, Beyonce, White Stripes, Oasis, Paul McCartney and Black Sabbath to name only a few has teamed up with series curator, Executive Producer and legendary music photographer Gered Mankowitz and Executive Producer Andy Saunders to take an intimate look at this fascinating medium using iconic images that defined entire genres and eras.
Just some of the photographers interviewed alongside Gered Mankowitz about their work in music include: Jill Furmanovsky, Kevin Westenberg, Terry O'Neill, Kevin Cummins, Bob Gruen, Rachel Wright, Deborah Feingold , Baron Wolman Neal Preston, Roger Sargent, Dean Chalkley, Tom Sheehan, Pooneh Ghana, Michael Zagaris, Mick Rock, Danny Clinch and Rankin to name but a few . Sharing eye-opening insights from a musician's viewpoint are Alice Cooper, Craig David, Nick Mason (Pink Floyd), Glen Matlock (Sex Pistols), Ziggy Marley, Lars Ulrich, (Metallica), Zara Larsson, Stefflon Don and Dizzee Rascal and many others.
The photographs themselves however are the real stars of the show, with thousands of astounding images illustrating this story throughout, complemented by specially commissioned music and classic tracks.
A comprehensive and definitive series that will appeal to all lovers of music and photography, ICON- Music Through The Lens immerses the viewer in the culture and history of this fascinating and enduringly thrilling art form.
Dick Carruthers Series Producer and Director of ICON: Music Through The Lens said, "Since having the idea almost a decade ago to highlight the amazing contribution photographers have made to popular music we are humbled an delighted to have been able to document the truly incredible stories and experiences of many of the most important people in this field. Nobody has shone a spotlight on the impact photography has made to our understanding of popular music in quite the way this series has and it will, we are sure, stand as testament to that contribution."
Gered Mankowitz, photographer, Series Curator and Executive Producer said, "ICON: Music Through The Lens is an important moment for music photography providing context, focus and understanding of the impact it has made on popular music over many decades. Being able to talk in real depth to such a wide range of amazing photographers and to hear their experiences and insights has been an incredible privilege and I am very proud that we have now captured the definitive story of their amazing work and contribution."
ICON- Music Through The Lens will premiere on Sky Arts, now available for everyone to watch on Freeview channel 11, starting 6th November
Cheese Film & Video & Eagle Rock Films presents 'ICON MUSIC THROUGH THE LENS'
In association with SKY ARTS & FILMRISE
For Cheese Film & Video Executive Producers ANDY SAUNDERS, GERED MANKOWITZ
Producer LISA DOWNS,
For Eagle Rock Films Producer PETER WORSLEY
Executive Producers For Film Rise GOETZ GROSSMANN, VLAD WOLYNETZ, For Sky Arts JACK OLIVER For Eagle Rock Entertainment GEOFF KEMPIN
Series Producer and Director DICK CARRUTHERS 
©2020 Cheese Film & Video / Eagle Rock Entertainment Limited
How useful was this post?
Click on a thumb to rate it!
Average rating 0 / 5. Vote count: 0
No votes so far! Be the first to rate this post.
Related
About the author
Some say Yank My Doodle, It's A Dandy! is a biographical movie based on John. Some have even said that his favorite artist is Chesney Hawke! All we really know is he sleeps inside out and his hair tastes like candy floss.