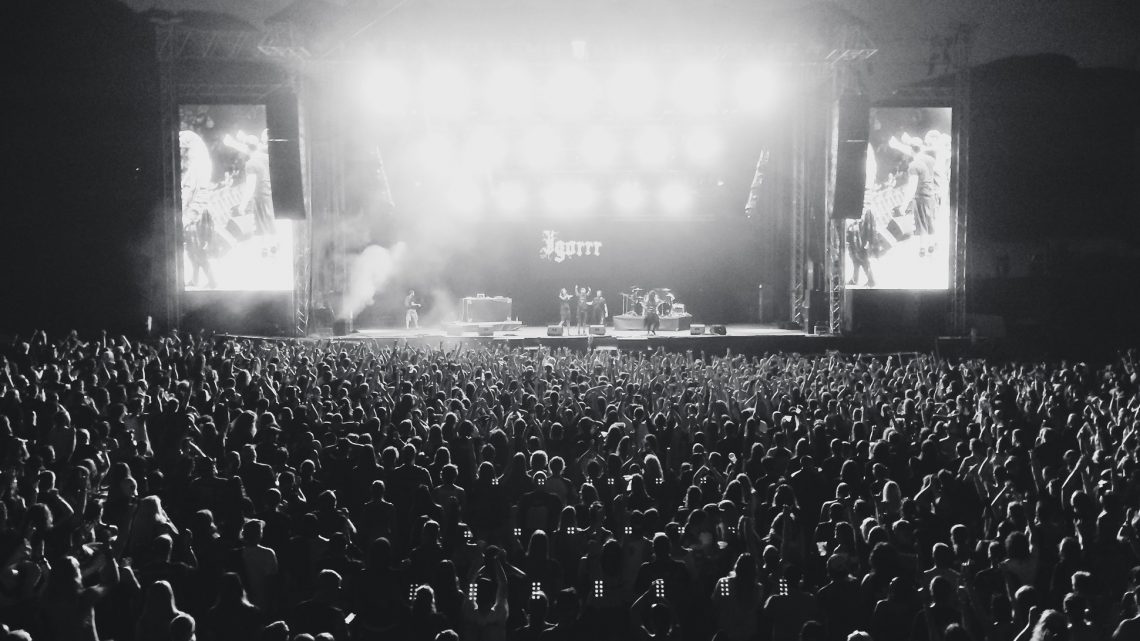 Igorrr announces North American headlining tour with Melt-Banana, Vowws
14th June 2021
0
By
John Deaux
Next February/March, Igorrr will embark on a North American headlining tour, featuring Melt-Banana and Vowws as support. Dubbed "Spirituality and Distortion North American Tour 2022", this will be the first stateside trek in support of Igorrr's critically acclaimed album, Spirituality And Distortion, released in March 2020.
Igorrr's Gautier Serre comments: "This period of Covid has drove us totally insane, but we are excited to finally play this US tour! New show, new music and new people on stage – can't wait to finally play 'Spirituality and Distortion' on stage! This will be a historic time for us."
See below for all dates!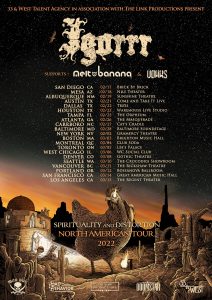 Igorrr "Spirituality and Distortion North American Tour 2022" dates
w/ Melt-Banana, Vowws
Feb. 17, 22 – Brick by Brick – San Diego, CA
Feb. 18, 22 – Nile Theater – Mesa, AZ
Feb. 19, 22 – Sunshine Theatre – Albuquerque, NM
Feb. 21, 22 – Come And Take It Live! – Austin, TX
Feb. 22, 22 – Trees – Dallas, TX
Feb. 23, 22 – Warehouse Live Studio – Houtson, TX
Feb. 25, 22 – The Orpheum – Tampa, FL
Feb. 26, 22 – Hell @ The Masquerade – Atlanta, GA
Feb. 27, 22 – Cat's Cradle – Carrboro, NC
Feb. 28, 22 – Baltimore Soundstage – Baltimore, MD
Mar. 2, 22 – Gramercy Theatre – New York, NY
Mar. 3, 22 – Brighton Music Hall – Boston, MA
Mar. 4, 22 – Club Soda – Montreal, QC
Mar. 5, 22 – Lee's Palace – Toronto, ON
Mar. 6, 22 – WC Social Club – West Chicago, IL
Mar. 8, 22 – Gothic Theatre – Denver, CO
Mar. 10, 22 – The Crocodile Showroom – Seattle, WA
Mar. 11, 22 – The Rickshaw Theatre – Vancouver, BC
Mar. 12, 22 – Bossanova Ballroom – Portland, OR
Mar. 14, 22 – Great American Music Hall – San Francisco, CA
Mar. 15, 22 – The Regent Theater – Los Angeles, CA
With 2017's Savage Sinusoid, Igorrr more than proved to be a truly unique musical force – and 2020's Spirituality And Distortion cements that well-earned reputation. Slamming together disparate musical styles ranging from death and black metal to breakcore, Balkan, baroque and classical music in a manner that is as unconventional and unpredictable as it is thrilling, Igorrr are unlike any other act, and Spirituality And Distortion displays just as broad a range of emotions as sounds. 
Stream and purchase Spirituality And Distortion now at: www.metalblade.com/igorrr
Igorrr online:
http://igorrr.com
https://www.facebook.com/IgorrrBarrroque
https://twitter.com/igorrrbarrroque
https://www.instagram.com/igorrr_music
https://soundcloud.com/igorrr
How useful was this post?
Click on a thumb to rate it!
Average rating 0 / 5. Vote count: 0
No votes so far! Be the first to rate this post.
Related
About the author
Some say Yank My Doodle, It's A Dandy! is a biographical movie based on John. Some have even said that his favorite artist is Chesney Hawke! All we really know is he sleeps inside out and his hair tastes like candy floss.