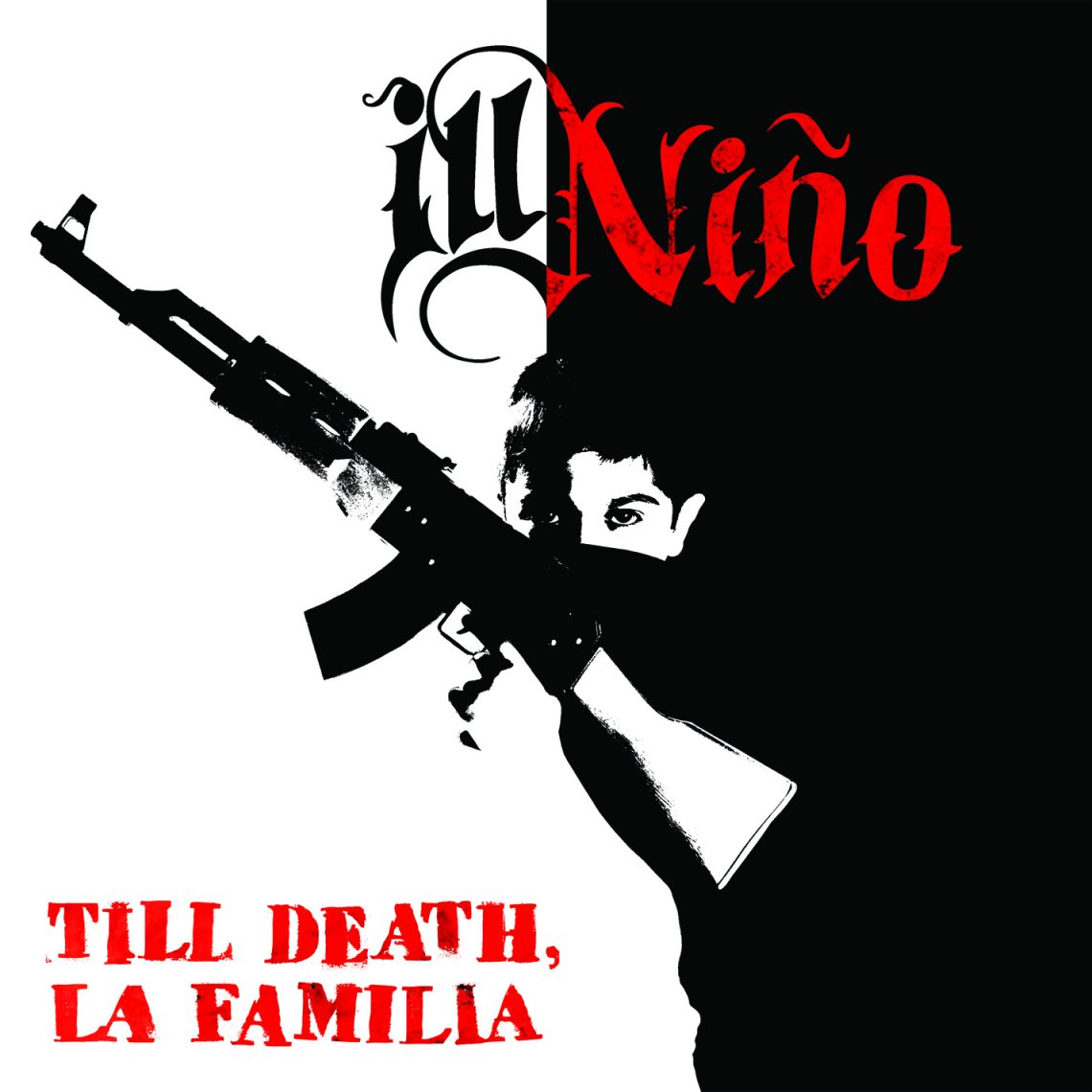 Ill Nino – Till Death, La Familia
13th August 2014
It's strange how you can lose track of a band and what they're doing, only for them to appear on your radar again years later.
Back in 2001 I picked up a copy of Ill Nino's debut album, Revolution Revolución, and was really impressed with their unique "latin metal" sound.  But for some reason I never got round to buying their second album, or any of their subsequent releases.
So when I was asked if I'd like to review their latest album, Till Death, La Familia, I was delighted that I'd have a chance to catch up with the band and find out what they were up to musically.
My first impression is that Till Death, La Familia doesn't sound that different from what Ill Nino what were doing thirteen years ago.  The "latin metal" vibe is still very much there, as are the switches between the more mellow acoustic sounds and the all out death metal sonic assaults.  The main difference is the subtle use of electronics – which does add something, but also reduces the impact of the "organic" sound that attracted me to their first album all those years ago.
This is an album that will definitely grow on me, but if I'm being honest I'm a little underwhelmed.  I can't compare this with their last couple of releases, but this sounds very much like a band who are sticking to what they do best – which is both a positive and a negative thing for a band to do.  On one hand they keep the sound and style that fans identify with, but on the other it can sound a bit like they're going through the motions.
Till Death, La Familia isn't as ground breaking as Revolution Revolución sounded when it came out, but it's an album by a band who are comfortable with what they are doing and are clearly playing to their strengths – and if you're an Ill Nino fan, picking up a copy of this is a no brainer.
If you're a fan of Soulfly, Linkin Park, or P.O.D. you'll almost certainly love this.  And if you haven't heard anything by Ill Nino before but are looking for something a little different, then this is definitely worth checking out.
Score: 7 out of 10
ALBUM INFO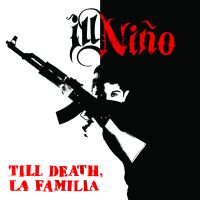 Tracklist
01. Live Like There's No Tomorrow
02. Not Alive in My Nightmare
03. I'm Not the Enemy
04. Blood Is Thicker Than Water
05. Are We so Innocent
06. Pray I Don't Find You
07. World so Cold 08. Dead Friends
09. Breaking the Rules 10. Payaso
11. My Bullet
Record Label
Victory Records
Release Date 21st July 2014
Links
https://www.facebook.com/Officialillnino
http://illnino.com/