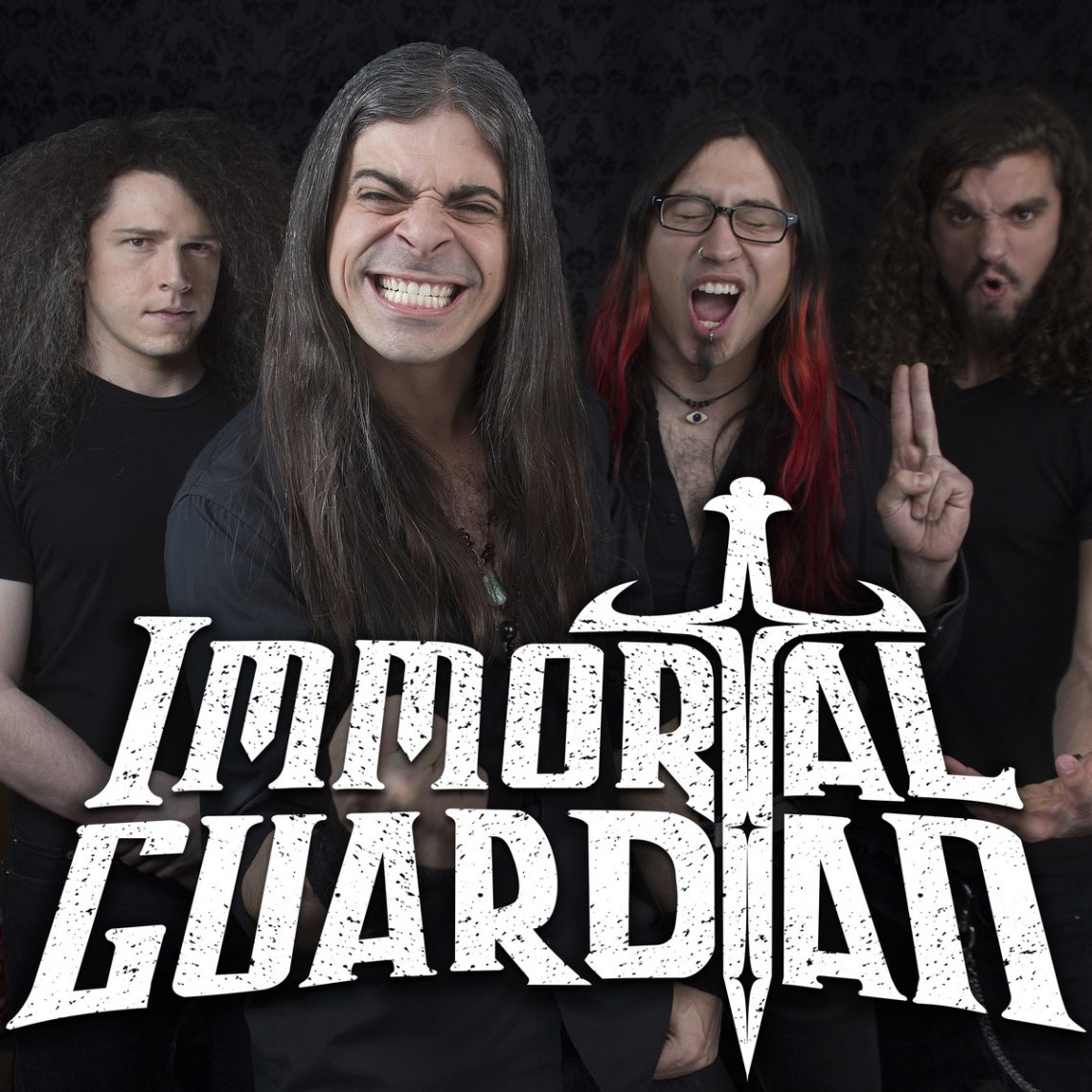 IMMORTAL GUARDIAN Releases "Walk Alone" Video
5th June 2015
Up and coming Texas shredders Immortal Guardian have released their first full production music video via New Noise Magazine. The video for "Walk Alone," taken from their Roy Z-produced EP Revolution Part I, is now playing at this location.
The video's narrative follows a schizophrenic sleeper-cell who's been brainwashed and sent on a mission to assassinate his target, Immortal Guardian. The main character is programmed in a Manchurian Candidate / Clockwork Orange fashion and then throughout the video is tormented while seeing vocalist Carlos Zema in his subconscious before finally being activated and sent on his mission. Filming and direction for "Walk Alone" was done by director/cinematographer and longtime friend of the band, Andrew J. Gonzales. The video, which was shot on a shoestring budget, stands as a testament of what good friends, talented individuals and pure passion can do for an independent band not fortunate enough to have the video budgets of some of their signed peers.
Immortal Guardian will be out on their infamous Shred Sled during the X Games this Friday, June 5, at the Circuit of the Americas in Austin, Texas. IMMORTAL GUARDIAN's Shred Sled comes one day ahead of METALLICA's June 6 X Games performance.
In case you're unfamiliar with the Shred Sled, it's a mobile heavy metal spectacle on wheels that has made appearances at festivals such as SXSW, Fun Fun Fun Fest, and River City Rockfest, receiving press from SPIN Magazine and multiple music publications.
"If you were one of the lucky hundreds who stumbled upon Immortal Guardian during one of their 'Shredding In the Streets' gigs, you won't soon forget… Immortal Guardian might have been SXSW's most sincerely earnest act." – SPIN MAGAZINE
The IMMORTAL GUARDIAN Shred Sled will be making three appearances throughout Friday's X Games at the following locations:
12:30PM – NEXT X PARKS Area
2:30 PM – NEXT X PARKS Area
5:00 PM – MOTO X VENUE
See below for footage of the IMMORTAL GUARDIAN Shred Sled in action at Fun Fun Fun Fest 8:
Immortal Guardian have been making a name for themselves as an up and coming independent metal act with a Fender sponsorship, Brazilian Tour, and an album mixed by the producer of Judas Priest already under their belt. The band is highlighted by its members astounding virtuosity starting first with founding member Gabriel Guardian, sponsored by Fender Guitars at the young age of 22 and known for his insane ability to shred on guitar AND keyboard at the same time. Next is Brazilian born vocal siren Carlos Zema who has been named one of the top 10 metal vocalist in Brazil by several media outlets in 2007. The rhythm section is filled out by the dynamic duo of Cody Gilliland, one of the most technical speed/progressive drummers emerging onto the scene, and master of the five-string fretless bass, Thad Stevens.