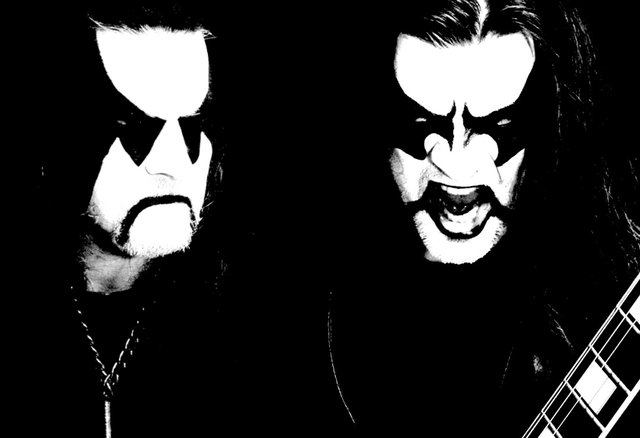 Immortal – Northern Chaos Gods
2nd August 2018
0
By
David Missildine
Demonaz, vocalist and guitarist of Immortal, said he wanted to make their 9th album, Northern Chaos Gods,  as "grim, dark, and cold as possible." It is their first studio album in nine years, making it the longest gap. It is also their first album without founder and writer Abbath, who controversially split with Immortal in 2015 to form his new side project band, Abbath.  Peter Tagtgren (Hypocrisy), who is also the producer and mixer, plays bass on this album. With all these changes, could Immortal rise to the challenge and offer something as momentous as their previous influential classics?
Northern Chaos Gods harkens back to Immortal's earliest albums and traditional black metal sound. Blast-beats, chainsaw chugging, and hoarse rasping vocals revitalizes that old sound. It is some of their grimmest and darkest compositions reminding me of a mesh of At the Heart of Winter and Pure Holocaust. Melodic leads and atmospheric parts also create a cold northern mood inherent in any Immortal album.
Back in 1997, after having been diagnosed with acute tendinopathy, Demonaz could no longer play guitar at the speed required.  He continued to write lyrics for the band. After surgery in 2013, he was able to guitar again. His heavy unrelenting shredding, minor key riffs and leads are exceptional on this release and he's back in top form.  He also takes on vocal duties for this album, and while different from Abbath's infamous style, his guttural vicious snarls suit the songs well.
Horgh, also a drummer for Hypocrisy, is top of his game here, using his very fast and precise double bass drum pattern to ungodly long periods of time. Black metal at its best!
I really loved Peter Tagtgren's production.  It has a tight and clear sound but without the modern polish of newer albums.  It gives the album that classic cold grim black metal sound of the 90's without descending into the distortion and wall of sound that made those album hard to listen to. It's a careful balancing act that is done very well here.
The lyrics are your typical Immortal themes, frostbitten winter landscapes, isolation, and demon battles in the land of Blashyrkh.
Northern Chaos Gods is a great album.  It's a needed return to form for the band, proving they still have what it takes.  It doesn't push any boundaries or take any chances, but it sounds like a classic black metal album with better production. Welcome back, Sons of Northern Darkness!
Score: 8/10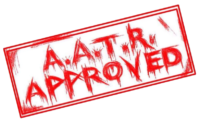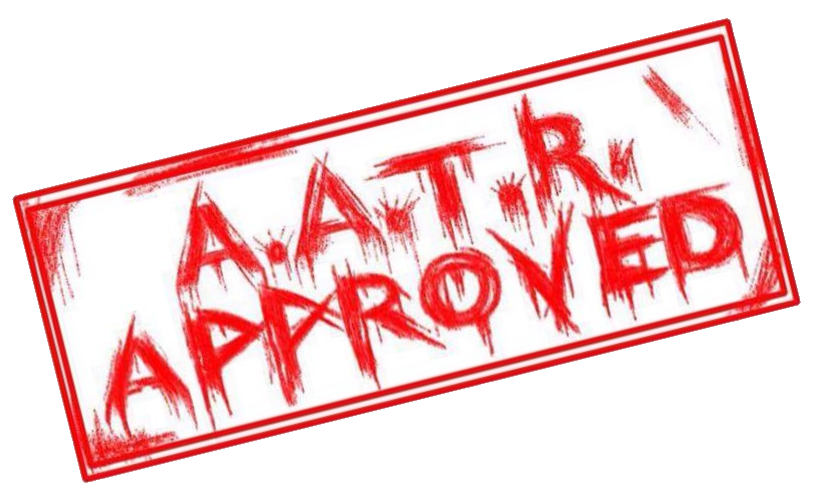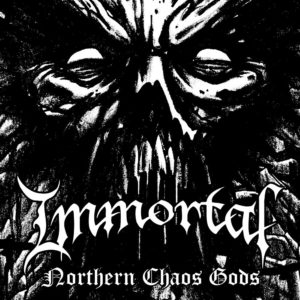 Track listing:
Northern Chaos Gods
Into Battle Ride
Gates To Blashyrkh
Grim And Dark
Called To Ice
Where Mountains Rise
Blacker Of Worlds
Mighty Ravendark
Record Label:
Nuclear Blast
Release Date:
July 6th 2018
For all things Immortal, click HERE and to purchase the album, click HERE
For the fans of … Satyricon, Inquisition, Darkthrone, Emperor
How useful was this post?
Click on a thumb to rate it!
Average rating 0 / 5. Vote count: 0
No votes so far! Be the first to rate this post.
Related