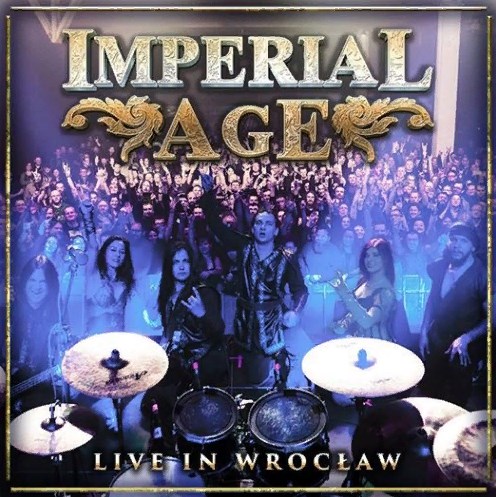 IMPERIAL AGE – THE LEGACY OF ATLANTIS EUROPEAN TOUR '2019
2nd January 2019
0
By
John Deaux
The next big metal thing from Russia – IMPERIAL AGE – have confirmed their first headliner tour in Europe. 34 concerts in 12 countries are on the list and more are to follow!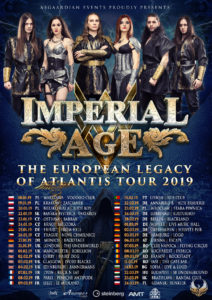 Magicians and warriors, beautiful girls and ancient civilizations, stunning visuals, heavy riffs, monastic choirs and hollywood orchestrations – that's as metal as it possibly gets! And as the fans say, its even better live than on the record (which is unfortunately not so common among bands today).
The tour starts in January and ends in March 2019, spanning an impressive 2.5 months on the road.
IMPERIAL AGE have already conquered a significant fan base in Europe while playing 99 concerts in Europe between 2016-2018, together with Therion and Orphaned Land.
The band is directly endorsed by Christofer Johnsson – genre founder and leader of Therion. The latest IMPERIAL AGE album – the metal-opera "The Legacy of Atlantis" was released in 2018 on Christofer's label Adulruna Records (Sweden).
The first edition of the album was sold out on a combined tour with Therion in Jan-April 2018 within 2 months after the release.
The tour is organized by Asgaardian Events (Germany). Tickets for the tour are available here.
LIVE IN WROCLAW [LIVE ALBUM, 2019]
Before the tour, a live album called "Live in Wroclaw" will be released.
It was recorded on 16 March 2018 in A2 Centrum Concertowe, Wroclaw, Poland.
"Imperial Age is a symphonic metal band from Moscow, founded in 2012 by singers/composers Alexander "Aor" Osipov and Jane "Corn" Odintsova.
They are the second most-internationally touring metal band from Russia and the country's most known symphonic metal act Imperial Age has collaborated on multiple occasions with musicians from Therion and Arkona who are featured on all Imperial Age albums.
The band was signed to Adulruna Records by symphonic metal pioneer Christofer Johnsson in 2015 after being impressed with their live performance and their cover of Therion's song To Mega Therion in 2014."
How useful was this post?
Click on a thumb to rate it!
Average rating 0 / 5. Vote count: 0
No votes so far! Be the first to rate this post.
Related
About the author
Some say Yank My Doodle, It's A Dandy! is a biographical movie based on John. Some have even said that his favorite artist is Chesney Hawke! All we really know is he sleeps inside out and his hair tastes like candy floss.