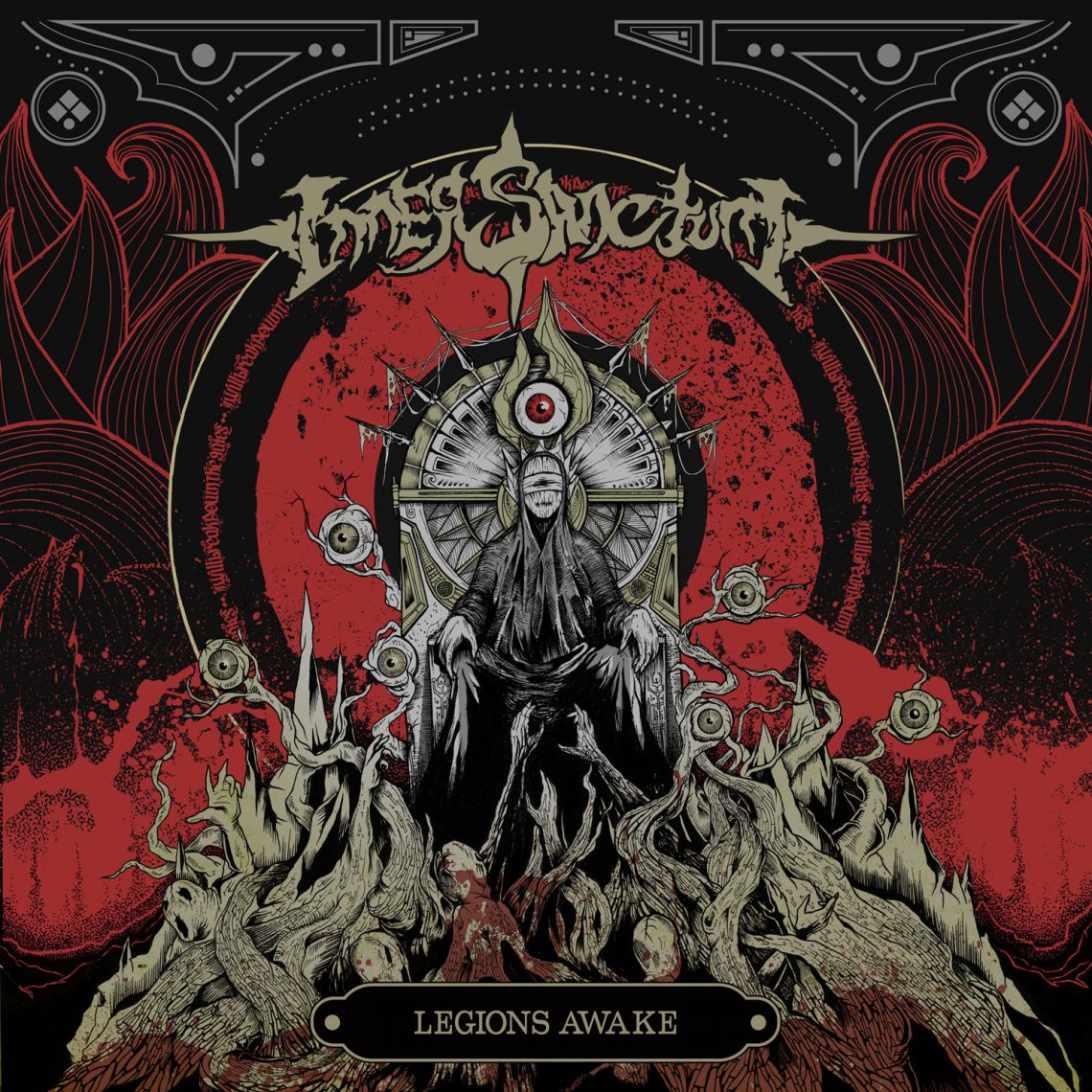 Inner Sanctum – Legions Awake
3rd May 2015
Bangalore based death / thrash metallers Inner Sanctum released one of my all time favourite Indian metal EPs in 2009 with their 4 track Provenance EP.  The professionally produced EP of storming old school infused death metal received a deserved amount of critical acclaim, with the band named as "Band of the year 2009" by Headbangers India.  In the 6 years since then the band have gone on to win numerous Indian rock music awards, and have played with an impressive roll-call of bands including Metallica, Slayer, Cradle of Filth, Meshuggah, Tesseract and Enslaved. 
So to say that I've been eagerly awaiting the release of Legions Awake, the band's debut full-length release, would be a massive understatement!
I'm therefore delighted to say that this album more than lives up to my expectations.  The 9 tracks are all perfectly executed examples of modern death metal, with impressive song structures, catchy riffs, pounding drums, and rasping vocals.  The band have clearly been honing their art, because they've upped the ante and created an album that takes an already impressive sound to the next level.
This is an incredible album from start to finish and Inner Sanctum deserve to be huge – on an international basis, not just in India.  The fact that on track 'Existence Denied' the band have guest appearances from (in order of appearance): Christopher Amott (Armageddon, Ex-Arch Enemy), Daniel Mongrain (Voivod, Martyr, Ex-Gorguts, Ex-Cryptopsy, Capharnaum), and James Murphy (Ex-Death, Ex-Testament, Ex-Obituary, Ex-Lazarus A.D.) shows that they are starting to get the recognition they deserve.
Legions Awake is heavy as fuck, with real depth and maturity behind the in your face brutality.  If you're a fan of death metal or thrash metal then you really do need to check this out – the album is available now to buy from the Inner Sanctum Bandcamp page (see link below) – so what the hell are you waiting for ?!!
Score: 9 out of 10
ALBUM INFO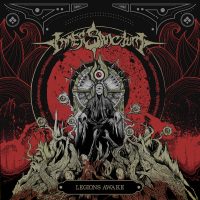 Tracklist
01. Incipiens
02. Wake of Destruction
03. Reflections of the Past
04. Realms of Oblivion
05. Legions Awake
06. Tainted Soils
07. March of the Wounded
08. Existence Denied (with Guest Solos)
09. Guardian
Released
26th April 2015
Record Label
Self-released
Additional Info
Gaurav Basu – Vocals
Chintan Chinnappa – Guitars
Suraj Gulvady – Guitars
Abhishek Michael – Bass
Abhinav Yogesh – Drums
Produced, Mixed and Mastered by: Lasse Lammert, LSD Studios (Ger)
All Guitars, Bass, Drums & Vocals recorded at: Adarsh Recordings Studios (India) May-June 2014
Engineered by Lasse Lammert, LSD Studios (Ger)
Orchestral Arrangements: Roman Ruminski (Acherontic Dawn)
Preproduction at: Basement Tape Studios (India)
Engineered by Abhijith YM
Album Artwork and Layout by: Gaurav Basu (Acid Toad)
All songs written and arranged by: Inner Sanctum
Links
https://www.facebook.com/innersanctumindia?fref=nf
https://innersanctum.bandcamp.com/album/legions-awake