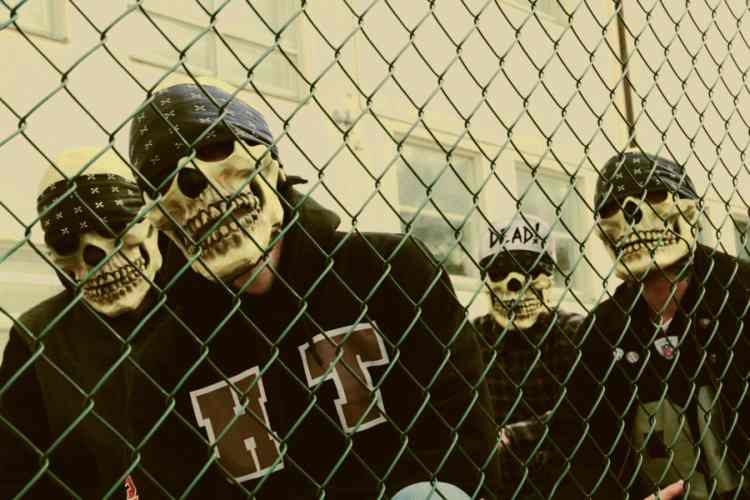 Interview with Dr. Living Dead
25th June 2014
Video ID not provided: Please check your shortcode.
Dr. Living Dead! Is a Swedish thrash band from Stockholm . The band are currently signed to High Roller Records and have two studio albums released. A trademark of the band are the skull masks worn by each member.
I am a fan of the band and was really happy when their bassist Dr Rad agreed to do an interview with me. Here it is, enjoy!
1. First of all, thank you for agreeing to doing this interview with us. Can you please start by telling me your name(s) and what you do in the band?
My name is Dr Rad and I play bass, Dr Toxic on guitar, Dr Mania on vocals and we've just had a line up change behind the kit which is not yet official so… more about that later

2. For our readers that may not have heard of Dr Living Dead, can you tell us a bit about the band? How it started out, where the name came from, band musical influences etc?
We started out in '07. It was Toxic and our old singer Ape who did the first demo and then I came in no bass and we had our live debut and so on. Ape who did all the graphics also came up with the Doctor character which he had been sketching on a piece of paper and he just ended up on the cover and everything. It was just kinda unique and cool you know.
The idea was always to play the kind of music that has been part of our lives for a long time. Stuff like Slayer, Suicidal, S.O.D. Anthrax and so on. Keep that energy but try and make our own thing with it.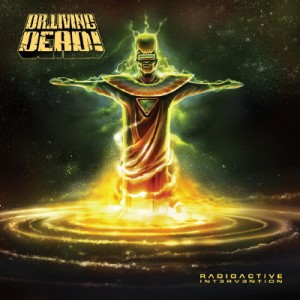 3. I absolutely love your albums, especially Radioactive Intervention. Both albums were produced by ex-Dismember drummer Fred Estby. What was it like working with him?
Thanks man. Fred is cool and he shares our vision about the sound. It has to be natural and no triggers and stuff like that. That was the reason we wanted to work with him in the first place. He's also really laid back so it was all good.

4. Whats currently happening in the Dr Living Dead camp? Is there going to be a 3rd album? Will Fred Estby be producing your next album?
We haven't really made any official statement yet about this so I don't know how much I can tell you but I can definitely say that we're doing a new album and that we think it will be out in January. We have about 50 minutes of music pretty much done so. However Fred will not be doing this one. We just feel like trying some new studio and see what happens with the sound and all that. But keep your eyes peeled on our facebook page and we'll post some news there later this summer man!

5. Radioactive Intervention has some clear Suicidal Tendencies influences, as does the bands appearance. How much of an influence are Suicidal to the members of Dr Living Dead?
They are a huge influence obviously, we all relate to that band in a huge way, they have always been doing their own thing you know. But it's not just ST, the other bands coming out of Venice in the 80s all had really great stuff and a certain vibe about them. Shit like Excel, Beowülf and No Mercy etc. Actually now when I think about it, the first time I met Ape and Toxic back in '07 was at a Suicidal show and then we got to play with them last year, that was great.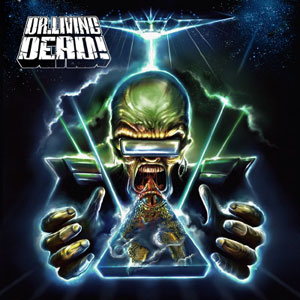 6. The material on the album has some amazing riffs along with some more melodic tracks; can you share with us your feelings behind composing the album?
I guess we wanted to try and mix it up a bit more, the first album is kinda like a kick in the nuts, and when I listen back to it it's like I can hear that we're just fireing on all cylinders or something. It's like we're really pumped up and we play kinda fast all the time. So for Radioactive we just wanted to make it breath a bit more without losing the intensity. Try new things basically and with the next album it's gonna be even more diverse, we have some pretty cool slower things going on. You also pick up along the way what works good live, so that has something to do with it too.

7. You have been on tour with some pretty cool bands – Evile, Suicidal Tendencies and Slayer to name a few. What was it like touring with these bands?
Actually we didn't tour with ST and Slayer but we did two shows with them. Back in 08 when we played with Slayer we were really kinda fresh and didn't have too much experience but it was great for what it was at the time. But last year with ST was just a blast all the way through, really good shows!
The Evile tour was great for us, we really got to play a lot around continental Europe and we made a lot of new fans I think. They are cool dudes too.

8. Have you ever played the UK? Are there any plans to visit these shores anytime soon?
No we haven't but I promise you that we will, probably next year. So look the fuck out!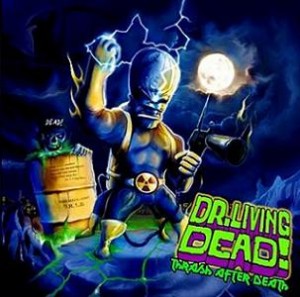 9. Are you happy with High Roller Records and their promotion of your albums?
HRR are great at what they do but obviously they have limited resources and their distribution could be better. But they have been good to us and I have a lot of respect for them cause they are really dedicated. However the next album is coming out on a different label… can't tell you which one yet.

10. What do you like to do outside of the band?
We're all into different stuff but I guess when it comes down to it most of the stuff I do is related to music in one way or another but I like to watch cool movies, read historic literature, vegetarian cooking and shit like that. I used to skateboard back when I was younger.

11. What's currently blasting on your iPod right now? Are there any bands you can recommend?
It's always different stuff so it's hard to name a few but today I've been playing some Cro-Mags, Biohazard, Forbidden and Mercyful Fate. But I listen to many different styles of music, not just heavy shit.

12. Finally, are there any final comments for our readers?
Thanks for supporting the Doc and keep your eyes peeled as we are going to drop some news soon! And look out for shows in the UK too, it will happen! Peace.
/RAD
deathfuckingthrash.se
www.facebook.com/drlivingdeadofficial
drlivingdead.bandcamp.com/