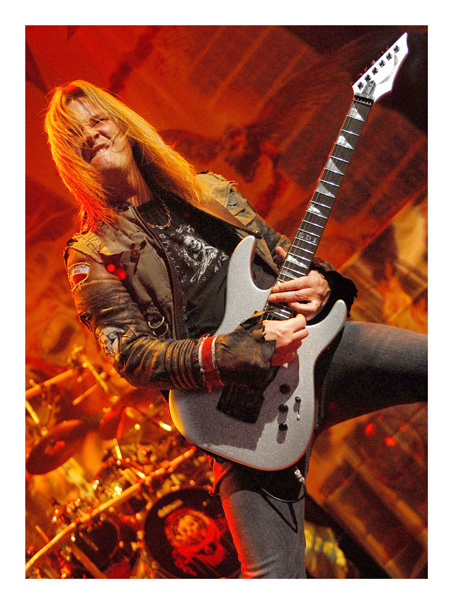 Interview with Glen Drover
31st October 2013
Glen Drover first came to my attention when he and his brother Shawn joined Megadeth in 2004 and brought with them a refreshing enthusiasm and passion for playing music.
I then discovered that the Drover brothers had previously been in Canadian power / thrash metal band Eidolon (which they had formed together in 1993).  Glen's guitar work on the 7 Eidolon albums is simply amazing, and these albums are definitely worth checking out.
In 2008 Glen left Megadeth, as he wanted to spend more time with his family.  He has since played live with Testament, and in 2011 released the fantastic instrumental album, Metalusion.
I wanted to know more about this awesome metal guitarist, so contacted Glen requesting an interview.  I was thrilled when he replied to say he'd love to do a skype interview for All About The Rock.
Interview with Glen Drover

Written by Rich Dodgin, 31st October 2013
Hey Rich, how you doing?
Good thanks Glen.  A huge thank you for agreeing to this interview for All About The Rock, and giving our readers a chance to hear about what you've been up to, and your plans for the future.
No problem at all.
I've been a fan of yours for years and I know you've been involved with a number of bands over the years.  But you're probably still best known for your time in Megadeth – is that a fair comment?
Sure.
You left Magadeth in 2008.  Was that because you were sick of the touring?
When I joined the band my son was only 2 years at old.  I was never at home.  I was missing out on his birthdays and so on – stuff that you can never get back.  Megadeth is a road machine.  So not being at home was definitely part of it.  But there was other stuff going on.  Think about it – me and my brother joined one of the biggest metal bands on the planet.  So I must've had good reasons for leaving.  It wasn't just that I was tired of getting on planes.  There were personal issues within the band at that time, and things came to a head.  It wasn't a happy place.  For me, it doesn't matter the size of the band I'm in – I have to really like what I'm doing.  I have to be into it and be happy with the situation.  And Megadeth was great at first, but the last 6 months I was in the band were not great.  So I decided it was time for me to get out.
And since you left Magadeth have you been able to get that family time you wanted?
Yes.  But I am still actively playing music, even though I'm not touring all the time.  I've done stuff with Testament, for example, joining them on tour when one of the guys couldn't play.  And I'm still musically active and always up for the right situation now that my son is older.  Something will come up that will make sense for me and that I can move forward with.  I have my own studio and I'm actively doing stuff on my own.  I'm currently doing some instrumental music which is what I want to do and what I enjoy listening to.  But if something comes along bandwise that would be cool.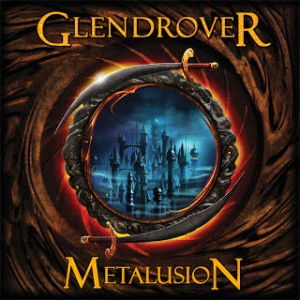 I'm a big fan of your 2011 instrumental album, Metalusion.  Is that the sort of stuff you're working on at the moment?  Are you doing another album along those lines?
Yeah, I'm about halfway through it.  I'm not sure what the final format will be yet – it might be half instrumental and half with vocals featuring guest vocalists,  but we'll see how it finishes out.  I'm taking the same approach as the last one – taking my time doing it, and making sure it grows on me.  For me, I'm most proud of Metalusion – it's the most complete piece of work I've ever done.  I believe in doing the best you can – especially in these times of over saturation – and making it count.  So I'm going to take my time and make sure that it's the best shit I can do.
Is that your general approach to music – doing the best you can and being true to yourself?
Yes.  It's common sense and the way it should be for everyone.  You have to play for yourself first and believe in what you're doing.  You have to get excited by it.  That's the magic of how it comes around – your motivation, belief, and excitment are what brings it to life.  So you have to do the best you can and don't compromise yourself.  Which is how I've always been.  Leaving Megadeth when I did shows that.  Some people said I was crazy to leave such a big band, a band that also had my brother in it.  But they don't know what I want out of life.  It's all about musical integrity man.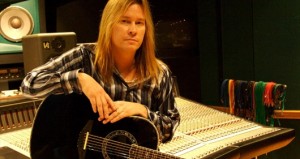 You've worked with a number of bands – is there anyone who you haven't yet worked with, that you'd like to ?
That's a tough question.  Probably the none Geoff Tate version of Queensrÿche.  And I'm not dissing Geoff and what he's doing – I had actually planned on working with him, but it didn't happen.  But for me, Eddie (Jackson), Michael (Wilton), and Scott (Rockenfield) are the core of the original band.  They're great people and they love what they're doing.  They've embraced the true essence of what Queensrÿche is about.  But they've taken that and are moving forward with it – which is where they should be – not alienating the past.  Because for me the first 5 Queensrÿche albums is Queensrÿche to me.  It's where the identify is.  They've picked up the ball and are now running with it.  This is what Queensrÿche is really about.  So if I had to pick one band to play with it would be them.
Can you list some of your musical influences?
There are a lot, but the most noteable ones are probably David Gilmour and Pink Floyd, Riche Blackmore, Vinnie Moore, and early Ratt.
Are there any bands putting stuff out now that you've been impressed by?
There is a band from San Diego, California, called Astra.  They play an early 70's sort of sound – like early Kings Crimson, Pink Floyd, or Yes.  Great musicians and song writers.  They have an old but refreshing sound.  Check these guys out.  And the latest, self-titled Queensrÿche is an awesome album too.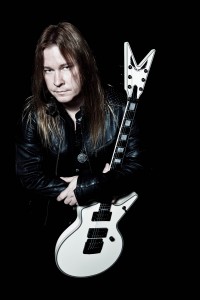 How's the guitar tutoring going?
It's good.  But it's not just guitar tutoring – it's morphed into something else with guitar tutoring.  I've been engineering studio stuff for almost 20 years now.  I used to teach at various lesson centres when I lived in Toronto, and I really enjoyed that.  But now I've started doing stuff on skype.  I've collected students from all around the world.  We started with guitar lessons but they morphed into recording too – using different techniques to expand the guitar skills.  The students have more fun too – it's interactive and we take advantage of the available technology.  So I'll do a riff and a drum beat, do something on Pro-Tools and email the mp3 to the student who can then load it up on their version of Pro-Tools and they can add their own ideas to it.  By working that way and using skype it's interactive and we build songs together as if we were recording here in my house.  So we can expand on guitar techniques and song construction too.
Are you open to new students at the moment?  What is the best way for someone to contact you if they are interested in lessons?
Yeah, I have a few spots left.  If you're interested, contact me via email – gdslessons767[at]gmail.com
So if someone wants to jam with you they can get in touch – cool!
Yeah.  And and as well as guitar technique and song construction, I also teach and advise on the music industry and what to expect etc.
Is there anything else you'd like to say that we haven't covered?
Just to say that the record company who released Metalusion have recently released a digi-pac version of the live web-cast we did.  It's called 'Live at Metalworks', comes with an audio CD of the show and a DVD of the performance, and is available from Magnacarta:  http://www.magnacarta.net/glendrover/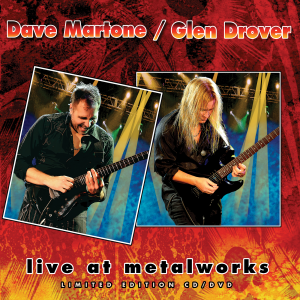 Awesome – I will definitely have to get myself a copy of that!
Thanks for your time today Glen, it's been great talking to you, and it's fantastic to know that you have another album in the works.
Cheers Rich – have yourself a good one !