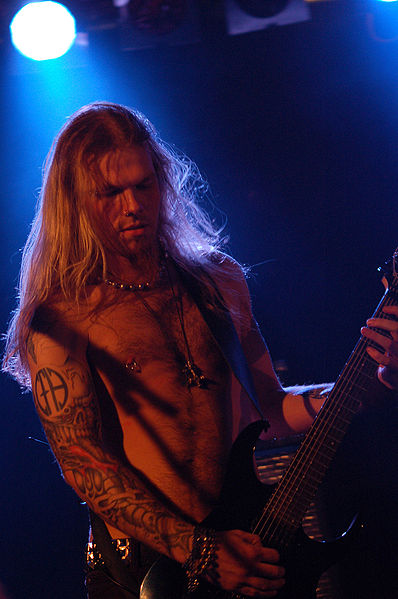 Interview with Terji Skibenaes from Tyr
19th September 2013
I recently reviewed Týr's latest album, Valkyrja, and was really impressed by the tracks of uplifting folk / battle metal, and by the first class musicianship and production on the album.
I decided I wanted to know more about this band, so contacted them requesting an interview.  Guitarist Terji Skibenæs was kind enough to find the time to answer my questions and tell me about Týr, and their latest album, Valkyrja.
Interview with Terji Skibenæs from Týr
Written by Rich Dodgin, 19th September 2013
First of all, a huge thank you for agreeing to this interview with All About The Rock, and giving our readers a chance to learn about Týr.
I picked up my own copy of Valkyrja a couple of weeks ago and was totally blown away by its mix of hard rock, power metal, and folk metal elements.  Could you tell us a bit about the album – musically, how would you describe it?
It's a bit more power metal in a way but still with our traditional sound.  We had George Kollias from Nile playing the drums on this record.  That made our sound even better and were able to have faster tempo in some songs on there.
I imagine it must be difficult writing concept albums – trying to ensure the music, lyrics, and overall story all link together smoothly.  What was the process for writing Valkyrja?
Well Heri does all the lyrics. He comes up with a theme and just goes with that. As far as making the music, we record our ideas as demos and then put them in Guitar Pro and send them to each other. From there we make changes and so on.
What has the reception been like for the album?
We've gotten a few reviews already and they have been very good.  Heavymetal.dk even gave it 100%. So it's exciting to see what the reviews will be like when it's out.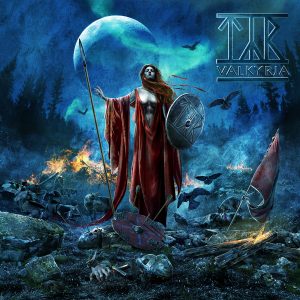 How is the European tour going?
It's been very good so far. It's been a while since we toured here so we're glad to be back.
What can fans expect from your live shows?
We play some new songs from the new album and older ones. So expect a bit of each.
Can you tell us about your musical influences?
We all like Iron Maiden, Metallica, Dream Theater and so on, so most of the influences come from there. But some are from old traditional Faroese songs.
This is your first album with Metal Blade Records.  How have you found working with them?
They are great to work with. We get a lot of promotion and some good tours are coming up also. So they help a lot.
How would you describe your approach to music and life in general?
Full blast 🙂
What's the metal scene like in the Faroe Islands?
There are a few metal bands, but not many. They still need to find their originality cause they sound mostly like all other metal bands out there. But one band that is on it's way up is Hamferð. Very doom metal.
Are there any bands you would recommend that our readers check out in addition to Tyr?
Hamferð, Korpiklaani, Finntroll, Skalmold and Moonsorrow.
Finally, is there anything else that you would like to say before we wrap up this interview?
Yes, buy our records and spread the word about us.