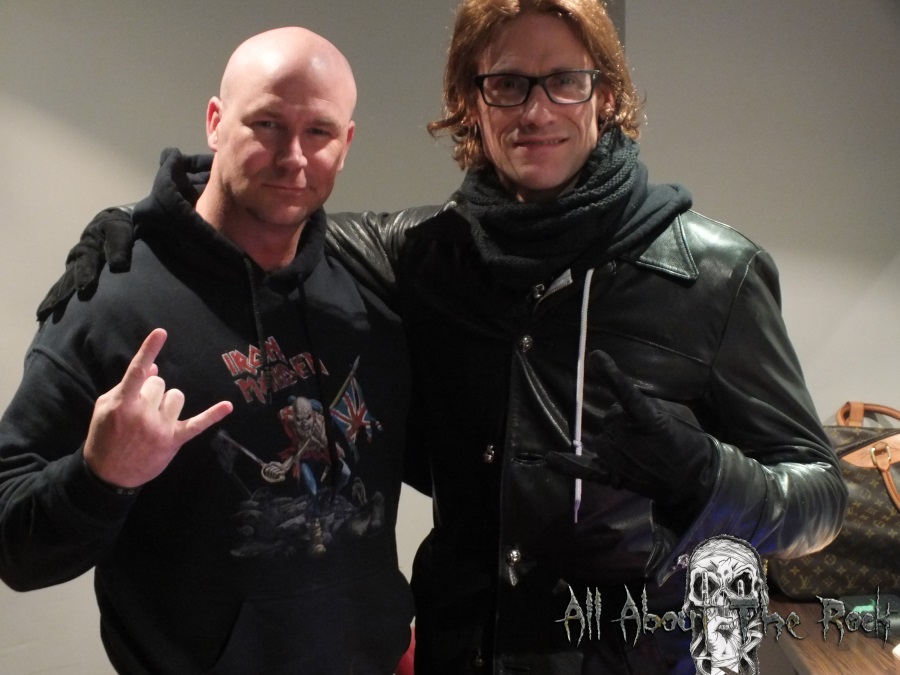 Interview with Buckcherry singer Josh Todd
29th November 2013
Have you ever had a bad day? I was stoked at the idea of seeing Buckcherry  for their Manchester date on their current tour and even more so at interviewing frontman Josh Todd so setting off with an hour to spare we headed off into Manchester. Unfortunately for some bizarre reason the traffic into the city centre was  more hectic than usual and caused us to delay, we arrived ten minutes late for the interview and man I hate being late.
So through to the backstage and then the camera flash wouldn't work, oh and the phone didn't record – man my life is so Rock and Roll!
So after few staggered notes later here's the interview with Josh who managed to squeeze yours truly in:
AATR – "So Josh, firstly a massive thanks for taking the time out for us"
Josh – "Hey man that's what it's all about"
AATR – "How's the tour going?"
Josh  – "We've actually been on tour for "Confessions" ( latest album) since early last year and things are going really well for us, we are real busy still promoting the record. It's a long process and we've been on the road so long, we'll actually tour into next year prob till September"
AATR – "Any news on festival's?"
Josh – "Yeah we are in talks for a few across Europe next year"
AATR – "Download?"
Josh – "We may do, we've played it before but yeah we'd love to"
AATR – "How's it going with Kelly on bass? (Mieux, Buckcherry separated from  Jimmy Ashurst earlier this year and Kelly's on touring duties ) "
Josh – "It's going great I've known Kelly for years, he's an awesome player and he fits right in, the tours going great with him"
AATR – "And could this become permanent?"
Josh – "Yeah I think it could, after the tour"
AATR – "With "Confessions" how did you stay so focused on producing a kick ass album that carries so much weight, especially on what was happening internally with the band?" ( Confessions is one of the strongest Buckcherry albums – check it out if you haven't heard it yet )
Josh – "You mean with Jimmy?"
AATR – "Yeah"
Josh – "I don't really wanna go into too much detail, he wasn't happy we wasn't happy and it just came to that point you know? We just concentrated on finishing the album and that's what we did."
AATR – "It's an awesome album and for me personally one of the stand out tracks is "Sloth" – how do you manage to write that kind of song? (it covers the subject of suicide and loss, Josh's father committed suicide when he was a young boy )."
Josh – "You know I'm forty two years old and I felt it was time to write, it's about the greatest sin suicide and what losing my father did and how it affected me, I write things like this and if it inspires somebody else who has been through something similar than that's great."
AATR – "Will it be played live?"
Josh – "Not yet, we have 68 songs to choose from and with all the favourites it's just a matter of time till we fit it in, "Sloth" will get it's time."
AATR – "What would you say to people that haven't heard you yet?
Josh – "Come down see us, see if you like  us, it's all about having a good time and I go on stage everynight to give my all, that's what I do and that's what we're about :)"
How useful was this post?
Click on a thumb to rate it!
Average rating / 5. Vote count: