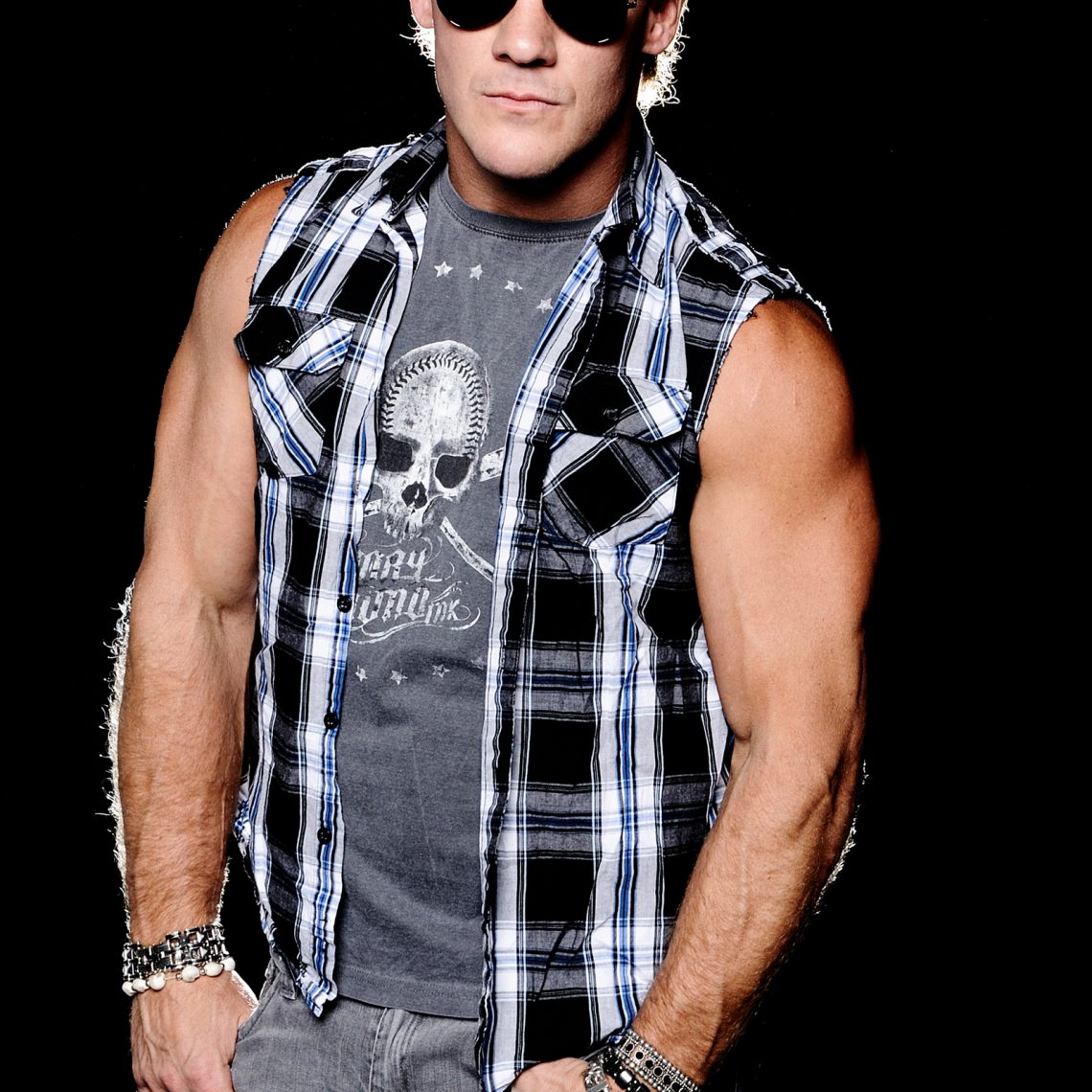 Interview with Chris Jericho, Fozzy lead singer
2nd December 2012
Interview with: Chris Jericho of Fozzy
Date: 28th November 2012
Interviewed By: Mark and Christian
Our intrepid and starstruck wrestling and metal connosieurs Mark and Christian headed down to NQ Live and met a genuine legend, Chris Jericho. Here is what the man himself had to say:
Hi Chris, first off terrific show!
Thanks a lot, it means a lot to us, we always love playing here!
Fozzy has been going for a while now, and you first came over to the UK in 2004, how do you like it over here?
Well yeah we started in 1999, and to be honest the UK is like a second home to us, we always get a terrific response over here, and the crowds are awesome, no matter where it is, and we've been everywhere!
I have a quote from Rich that says that with 'Let the Madness Begin' and the last album 'Chasing the Grail' you are finding the line between music and melody, do you think that is why  Fozzy seem to be  getting into their stride a lot more nowadays?
Yeah definitely, harmonies are important, our music is growing, and we are growing. We wouldn't be doing this if we didn't put our all into it, and I think fans are starting to realise we are.
Sin and Bones was released earlier this year, how is it being received live?
Oh man it's going down really well, we are definitely improving all the time, it's just great getting up on stage, it doesn't matter whether it's to 10 or 10,000, we are living our dream. It's great.
M. Shadows from Avenged Sevenfold was on your latest single 'Sandpaper', do you like those guys and who is the best band to play alongside?
Yeah they are great, and Shadows did a terrific job on the song, and was a big help in arranging the song also, but yeah they're great, we've played alongside a lot of different people, as favourite I couldn't say, but people like Metallica are up there!
I really like the video to Sandpaper!
Some people moaned and bitched because it was a bit cheap looking, but it was an Evil Dead homage, Evil Dead wasn't done on a massive budget and neither was that, and it was good fun, and added to it a lot!
What's your greatest achievement with Fozzy?
There's so many… All of it is our dream, but Download springs to mind last year. There was like 20,000 people there in the middle of the day and the atmosphere was incredible, so yeah that was a biggie.
Festivals must be tough, winning over fans, and knowing people are making an effort to come and see you!
Definitely, it was early in the morning, people had to get up, come down. But we go by the mentality go big or go home, and we definitely delivered.
You guys are established nowadays, I'm in a band, what are your tips for new up and coming bands?
Ignore the naysayers and follow your dreams, ignore negative people, and go for it!
Now, we are both massive wrestling fans, what is the current situation with the WWE?
Cool man that's cool; I never said I'm finished with WWE, at the moment it's all Fozzy, in the future who knows?
Who are your favourite opponents to wrestle?
Hmm… there's so many, Shawn Michaels, Undertaker is one. Cena and I always put on a good match also.
Thanks Chris! Great show again guys!
You're welcome! Thanks for coming!