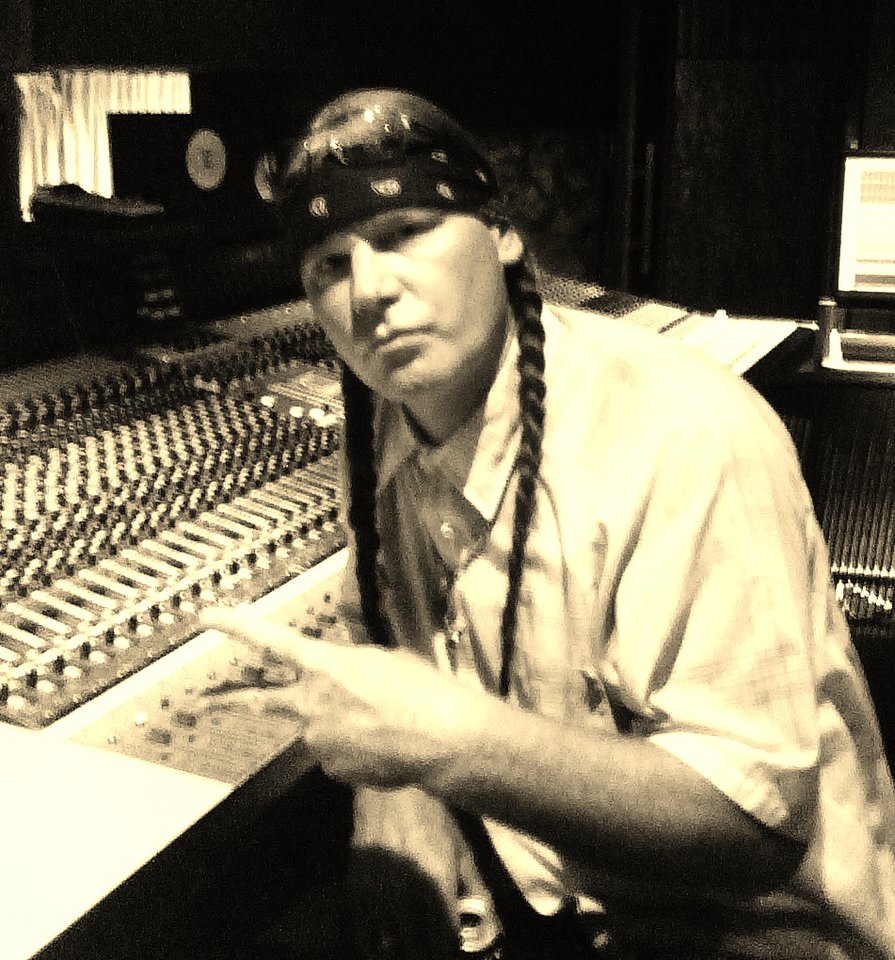 Interview with Dale Henderson of Beowülf
7th May 2014
Dale Henderson first came to my attention a couple of years ago when I was looking for more information about the Venice crossover scene of the late 80's early 90's and discovered his Spreaker online radio show, KBWF – Venice Music Radio.  When I found this show I realised I'd struck gold – because, not only did Dale play all the old school classics (many of which were new to me), but he also talked about the scene and the bands that were part of it.
One of those bands is Dale's own group, Beowülf.  For me, these guys are THE Venice Beach crossover thrash metal band. Formed in 1981, the music they play is fast and furious, with amazingly catchy riffs, and with lyrics that aren't afraid to tackle real issues such as police brutality and gang violence.
Each of their six studio albums has a unique sound and feel to it, and it's clear from listening to them that Dale Henderson, the only constant member of the band, and the main song writer, is one hell of a talented guy.  So I was thrilled when I heard that Dale was up for an interview with All About The Rock !

Interview with Dale Henderson of Beowülf
by Rich Dodgin
Hi Dale.  First of all, a huge thank you for agreeing to this interview for All About The Rock and giving our UK readers a chance to learn about you and your music !
Hey Rich how ya doin buddy ! Itz a pleasure to do thiz for ya.

You're probably best known for being the vocalist / guitarist in Beowülf.  For those who haven't heard your stuff yet, how would you describe the music that Beowülf play ?
Beowülf iz and alwayz been about describing 'The Real' Venice lifestyle and what we were about in the day…..No phony made up stuff…..Every song waz and iz written about 'real life' experiencez.
You're not afraid to deal with difficult subjects in your songs, such as friends getting shot ('Said a Prayer' / 'Westminster & Fifth'), police brutality ('Badge Abuse'), and gang warfare ('Where You From'), but you've also sung about more spiritual things such as doing what you can with your time on this earth ('Wish Your Life' / 'Just Passing Through'), and true love ('Gina Lynne' / 'Special One').  To me Beowülf's music seems very genuine and self aware in nature – would it be fair to describe Beowulf as music from the heart ?
I absolutely write from the 'Heart' Spirit' & 'Soul' It seemz pointless to me to write about something I haven't lived, experienced or dealt with ….ya know?
What is the process for writing Beowülf songs ?  Has it varied from album to album ?
I really have no 'process' for writing songz…They are just given to me….I mean I can be sitting in my ride, at the beach, or grocery store……and I'll get an idea or inspiration for a song…and it goez from there..if it dont flow to me easily, I know itz not meant to be a song…az far az album to album…they do vary a bit…the 1st BWF record waz written when I waz 16 yearz old….you view life a little differently at that age…..az one growz, the music/viewz of life grow with ya…(or should)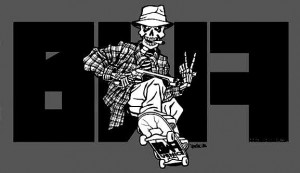 When you were starting out as part of the fledging Venice Beach scene did you ever think about things like worldwide fans and record deals, or was it all about playing for friends in the local area ?
When we (Mike Jensen, Paul Yamada, Michael Alvarado & myself) formed Beowülf we alwayz had the mission of playin true to heart, down to earth Venice music….to anyone & anywhere that would hear it…we played countless backyard partiez, local clubz,street gigz…we got quite the reputation for bringing the police to the scene. when we were offered the opportunity to be a part of the 'Welcome To Venice' record, we had no idea what it would become…..truely grateful for that….had no intention of being an 'inspiration' to anyone…we just did what we did
And how does it feel now to know that your music has been listened to by fans all over the world, and that you've inspired so many people and had a positive impact on their lives ?
The fact that it gave inspiration to otherz ….iz a blessing to cherish
Can you tell us about your musical influences ?
I grew up listenin to hard rock of the 70'z……my older brother told me not to touch hiz recordz……he'd split the pad….and I touched em…I waz influenced by Ted Nugent….Ritchie Blackmore, David Gilmour…..and Robin Trower……Paul turned me on to Motorhead and my homie Richard (P-Nut) Woodz introduced me to G.B.H…….and it waz all over from there on….!
How much did growing up in Venice impact the style of music you play ?
Growing up in Venice and itz diversity of culture, race and brotherhood iz why Beowülf iz Beowülf
Would you agree that the current Venice Beach music scene is in a healthy state with the reformation of Excel, and with bands like the Venice All Stars, Luicidal, and Great Gods of Greed playing gigs and recording albums ?
Ya man….the new surgence of the O.G Venice scene iz way cool man……people need to hear & see what we were about, what we are & what 'real' Venice music iz all about !
Thanks for your time today Dale – really appreciate it !
Itz a pleasure.  Peace
D.
Beowülf's latest album, Jesus Freak is available at CDBaby, iTunes, and Amazon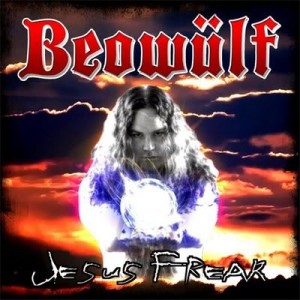 A huge thank you to the awesome Ger-I Lewis (himself previously interviewed here on All About The Rock) for setting this interview up for me – cheers bro !