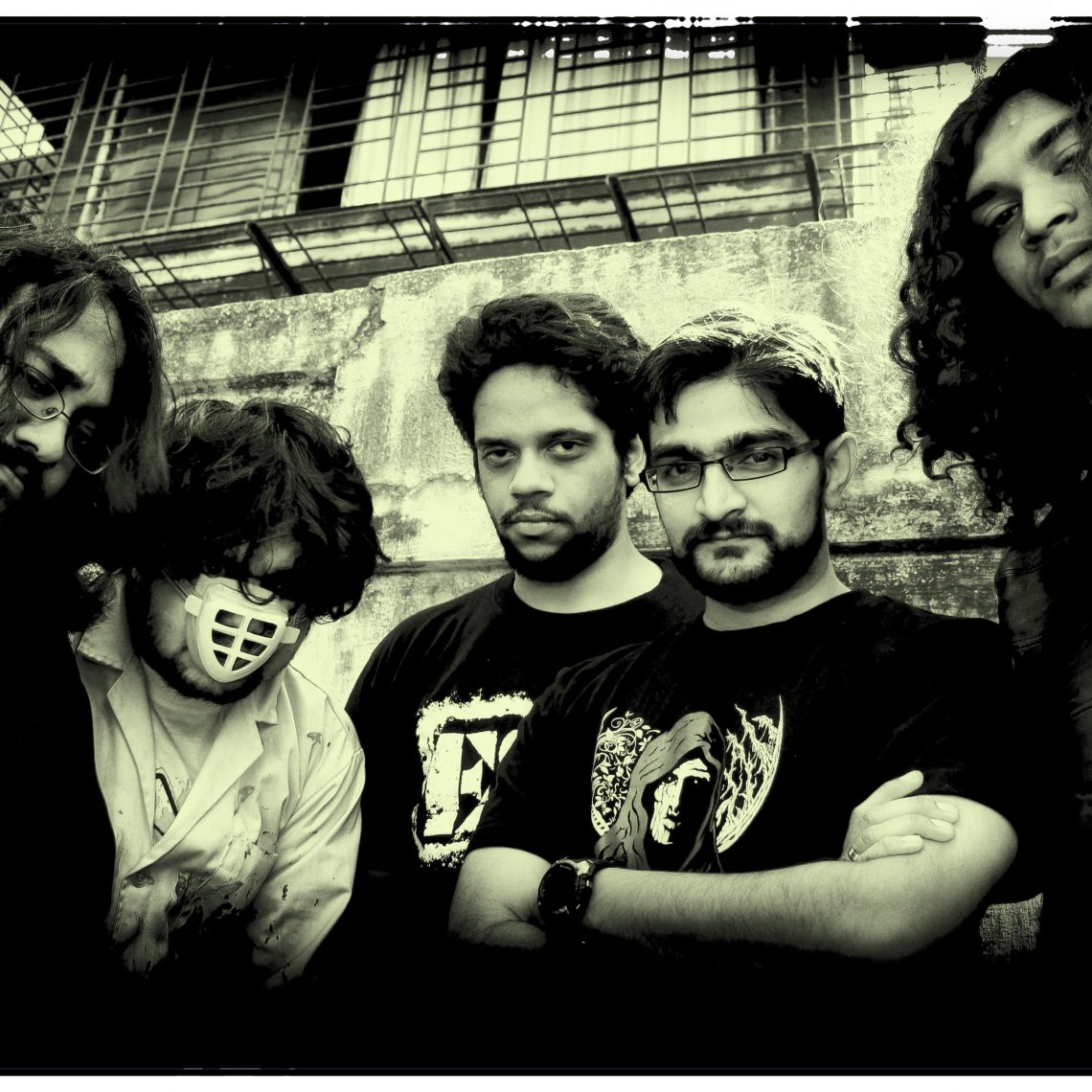 Interview with Dr Hex from Albatross
8th July 2013
I've been a fan of the Indian metal scene for quite a few years now.  My wife's family are from India, and I've been lucky enough to visit the country several times – going to see family in Gujarat, doing the tourist trap visit to Agra, chilling in Kerala,and enjoying the vibrant mega city of Mumbai.  Each time we come back from India I bring back a handfull of rock and metal CDs of local bands.  And when I'm in the UK, I keep an eye on the Indian metal press to see which bands I should be checking out on my next trip over there.
Albatross are one such band.  Their first EP, 2010's Dinner Is You, was getting rave reviews on its release, and I knew I had to get it next time I went to India.  Then I heard the single and decided I couldn't wait twelve months plus to hear the whole thing, and promptly ordered it direct from India.  A week or so later I was sitting at home, with the EP on the stereo, completely blown away by the combination of awesome metal riffs and vocals, and full on horror story.
I was recently lucky enough to get chatting online to the Albatross bass player and founding member, Dr Hex, who agreed to an interview for All About The Rock…
Interview with Dr Hex of Albatross
By Rich Dodgin 8th July 2013
First of all Dr Hex, a huge thank for agreeing to this interview with All About The Rock, and giving our UK readers a chance to learn about Albatross.  For those who haven't heard your stuff yet, How would you describe the music that Albatross play, and the overall concept of the band ?
Albatross started out as my solo project, almost as a side project so to speak…when I was in a Humour Rock band called 
Workshop. So, back then the idea was to do something on the lines of what King Diamond does, to write horror stories and narrate the same through heavy metal music. Over time, we've found our own footing and sound, and (almost) grown out of the King Diamond rip-off space. While I call the band Horror Metal, so that people actually take the effort to read the lyrics, our music (while rooted in traditional heavy metal) derives influences from death, thrash, power, traditional doom metal and progressive metal as well. The music is determined by the lyrics, or the concept at hand…more often than not.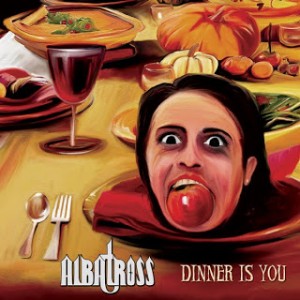 I imagine it must be difficult writing concept albums – trying to ensure the music, lyrics, and overall story all link together smoothly.  What is the process for writing Albatross songs ?
There is no formula as such. The first step is to develop a basic idea of the concept, and the storyline. Thereafter, I present it to the rest of the band and we write music based on the same. I write the lyrics, and our vocalist Biprorshee changes the words to fit his vocal lines. It's not as tiresome as it sounds really…it's often a real blast.That said, the riffs came first in Dinner is You, and then the story. For Kissing Flies, I wrote the lyrics over 48 sleepless hours, and the music followed in the months after. So while what I've described is the ideal songwriting scenario for a band like Albatross, the reality is often a lot more haphazard.
The second Albatross release was 2012's fantastic 'The Kissing Flies' – another EP of blistering horror metal.  What is planned next in terms of an Albatross EP or album – have you anything you can share with us about story ideas / themes, and a likely release date ?

While all of this is extremely liable to change, if all goes according to plan, 2014 should see the release of our first full length album. What it essentially will contain are two tales of horror, spread over 6-7 songs. The first has been penned by me, and the second by our drummer Jay.   My story's rooted in fantasy, almost in a M. John Harrison Viriconium-esque world, while Jay's story is classic borderline Ligotti material. So the first half of the album will probably be more uptempo (on the lines of Dinner is You), and the second half will be…we still don't know what. We've played one of the tracks from the former half live, entitled 'In the Lair of Dr. Hex', and it can be found on Youtube. Through 2013, our primary ambition is to get our existing albums to as many cities, towns and audiences as possible.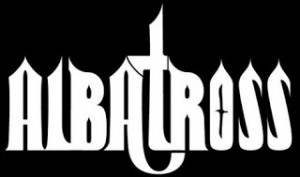 Can you tell us about your influences – both musical and literary ?
Since we write songs as a unit, all members of Albatross bring in their own influences. But personally speaking, some of my favourite bands are King Diamond, Mercyful Fate, Wolf, Iced Earth, Iron Maiden, Judas Priest, Manowar, Obituary, Celtic Frost, In Solitude, Black Sabbath, Dio, Rainbow, etc. Our vocalist Biprorshee pretty much listens to the same bands, guitarist Nishith likes Megadeth and Nevermore, while the other guitarist Vignesh is a huge Metallica, Death and Opeth fan. Ultimately, our drummer Jay listens to a lot of Dream Theater.
My favourite writers of horror/weird fiction are China Mieville, Edgar Allan Poe, HP Lovecraft, Jeff Vandermeer, M John Harrison, Italo Calvino, Stephen King, Peter Straub, etc. and of course, King Diamond as well. I also like a lot of classic high fantasy, which includes writers like Peter V Brett, Patrick Rothfuss, Trudi Canavan, etc. 
How would you describe your own personal approach to music and life in general ?
In my day job, I'm a writer by profession. Albatross is my writing outlet…to write about things I actually enjoy. I do not have much of a life that doesn't revolve around metal music…so I'm either working on managing Albatross, or organizing shows in Mumbai, or attending gigs, when I'm not working. 
The only philosophy I strictly abide by is that the world needs pure, undiluted entertainment…much more than it needs
social messages being forced down its throat. So as a rule, there is never a social message which comes with Albatross' music. Having worked in the television industry prior to this,
I know that this is entertainment in its purest form…not diluted by advertisers, or sponsors, or driven by ratings. If commercial gains happen in the process, its an added bonus.
What's the Indian metal scene like ?  Are there any bands you would recommend that our readers check out in addition to Albatross ?

India's metal scene is young, and growing. There is still no touring circuit, so when we release an album…more often than not, we keep visiting the same cities, over and over again. But slowly but surely, a metal culture is building with more international acts coming in, more festivals happening and more cities opening new venues. It'll be ages before we're even close to the European scene though.
India has a small old school scene happening, so if you like Albatross, you'll probably like Kryptos, Bevar Sea, Dying Embrace, Dhwesha, Witchgoat, Atmosfear, Gutslit, Cosmic Infusion, Djinn and Miskatonic, Mortar, Millennium, Gaia's Throne, Blood and Iron, Devoid, Acrid Semblance, Solar Deity, etc. Fans of more modern styles of music can check out Demonic Resurrection, Bhayanak Maut, Providence, Skyharbor, Goddess Gagged, Orion, Inner Sanctum, Halahkuh, 1833 AD, etc.
What is the best way for folks in the UK to get hold of your EPs and any Albatross merchandise such as t-shirts ?
There you go:
I think if you have a paypal ID, for an outrageously low proce you can also order from:
Here's the link to our first album as well: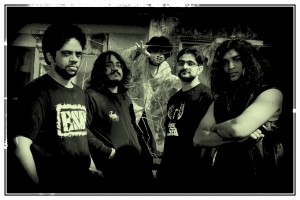 What's next for Albatross ?  I understand that you guys are going to playing in Australia – is that correct ?  That must be something you are all very excited about.
Our objective for 2013 is to play as many shows, in as many cities as possible, because I believe that we haven't really done justice to our albums in this respect. We're also writing for the next release, and we're quite kicked about that. Management wise, I'll be label shopping for the duration of this year. We've our fingers crossed, and are hoping for things to fall into place.We're playing at Australia across Melbourne, Sydney and Wollengong come October, thanks to Dominus Entertainment. We're really excited, not only to play our international debut…but to be sharing the stage with some great local bands, like Hobb's Angel of Death. Hopefully, Australia will dig horror metal!
Finally, is there anything else you would like to say before we wrap up this interview ?
Yes. Thank you so much for appreciating what we do, and inspiring us to write more music. We're just heavy metal fans like you, and your support means the world to us. By the way, that noise you hear…it's not just in your head. It's in your cupboard too!  Something's coming out!  I see scales…
Band photos courtesy of photographer Priyanka Balwa