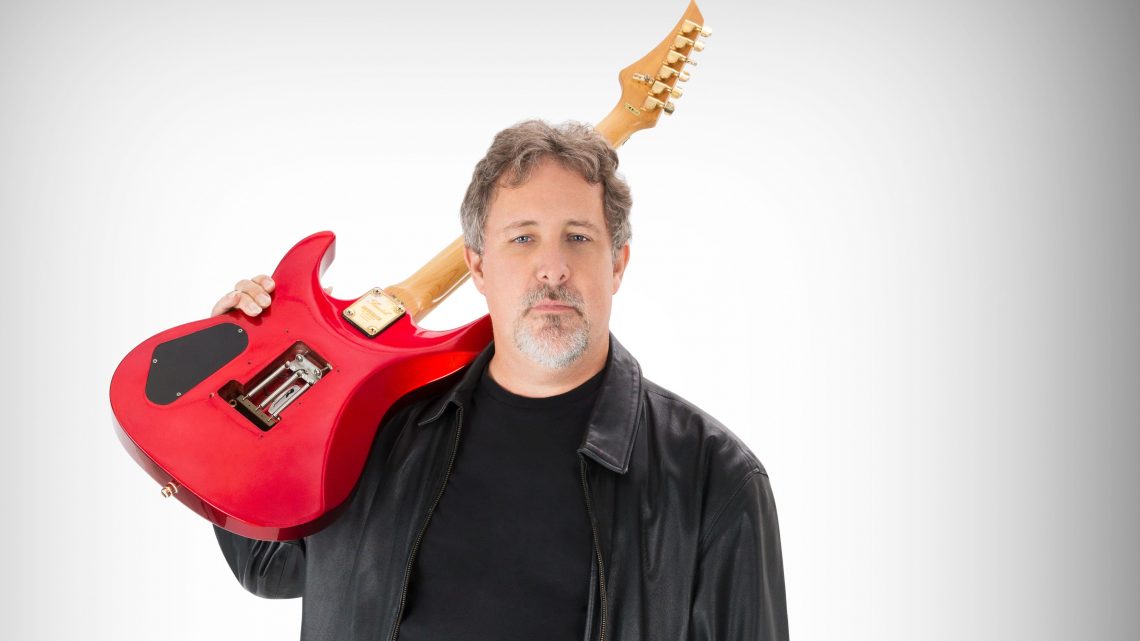 Interview with Greg C. Brown. Guitarist from Age of Fire
3rd February 2021
0
By
John Deaux
South Floridian thrash band Age of Fire founder and guitarist Greg C Brown has quite a few projects in the pipeline but we caught up with him for a chat about his animals. 

My oldest pet is my border collie named Bella who is 14 years old. My son was the one who named her when we got her as a puppy, honestly I don't know where he got that name from, as it seems like a common dog name.
We have a gerbil named peanut who is 3 yrs old, she's adorable. We had 2 but the other one, Mochi died last summer. My daughter and I are huge animal lovers and started a 20 gallon fish tank last year and we have a variety of fish as well as shrimp, and snails. Our most recent pet is Jinx, a budgie parakeet. He is wicked smart and she has been training him to do some cool stuff. 
What is the quirkiest thing your pet has done ?
Jinx the bird pecks and cleans my daughters eyelashes. I used to have another border collie named Seamus who would play balloon with you. If you tossed it up in the air he would bop it with is nose so it wouldn't touch the ground. You ever saw a dog more excited!
What is the best trick any of your pets can do?
My dog Bella, can shake hands, sit, lay down and excels in begging for food. Jinx the parakeet gives kisses which is super sweet, he's very social.
This past year has been '"interesting" with the global pandemic, so you've no-doubt, you've been in lockdown like the rest of us. How has your pet helped being at home for you? 
I can't imagine the past year without my pets. They have been awesome buddies, and engaging throughout the whole thing. They have gotten pretty spoiled with us being around.
Have you always been an animal lover?
I have always been an animal lover. They are wonderful companions. I've had cats over the years and I see myself owning a bearded dragon in the near future as well but only if my lifestyle is good for all of my pets. Obviously this past year I've been home quite a bit so it's been easy. Can't wait to be out performing again.
Are you one of those people that puts your pets into costumes?
Oh no! I feel so bad for them. So degrading in my opinion. I couldn't even muster a sweater for my dog. She already has 2 coats and loves the cold and snow.
How do they react when you practise at home? 
They seem to be indifferent but sometimes comforted. I used to have a cat who would knock my sheet music off my stand when I was sight-reading. She'd curl her tail around the base of the stand and pull 😊
The animal we have that shows an appreciation to music is Jinx our bird. He loves John Williams and other classical music as well as old school Rock-n-Roll. Bella doesn't care what's going on or what you're listening to just as long as she's near you.
Who looks after your pets whilst you're away on tour/holiday?
My dad lives an hour away and has always been great about watching Bella. The other pets are usually watched by friends or neighbors. Over the Christmas holiday we went to the beach and took Jinx with us for the week. That is the first time I ever travelled with a bird, I had a couple growing up, he did really well.
Speaking of practising, any new music in the pipeline? 
 We have all been very bust on the Age of Fire camp. We have spent a lot of time working on new tunes for the band and working on solo projects. I have a new CD hitting digital platforms called "GCB". It is a solo guitar instrumental retrospective that has tunes from the 80s through today. It also has 2 new tracks, the first single "Building 7" was released New Year's Day. Mike and Laura have been working on the their project called "Supervixen" and their EP should be out in spring. As a band, we are putting the final touches on our first single since last year's release. Stay tuned to our website Ageoffire.net, and Facebook for updates and info on that. Lots of music coming!!!
Have you anything you'd like to say to your fans/followers?
The last few years have been very exciting for us and it's really thanks to everyone who has supported us. We can't thank you enough!!! We hope to see you on the road soon \m/
Thank you for your time. 
For all things Age Of Fire, click HERE and to purchase product, click HERE
How useful was this post?
Click on a thumb to rate it!
Average rating 3 / 5. Vote count: 468
No votes so far! Be the first to rate this post.
Related
About the author
Some say Yank My Doodle, It's A Dandy! is a biographical movie based on John. Some have even said that his favorite artist is Chesney Hawke! All we really know is he sleeps inside out and his hair tastes like candy floss.