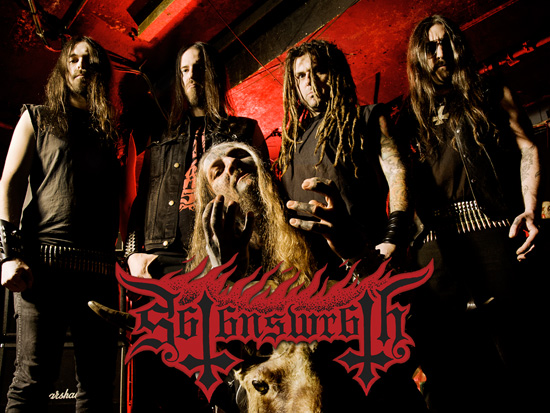 Inteview with Satan's Wrath vocalist, Tas Danazoglou
3rd December 2013
Satan's Wrath are a band that have only been around since 2011 yet they have managed to sign to Metal Blade Records and release 2 albums. I could not find a lot of information about the band on the internet, their page on the Metal Blade website states "Horrifying screams of the chosen few awakened SATAN'S WRATH once more…Blood soaked armies of evil swear that only Satan is lord and march to our satanic war!". That did the trick, my attention had been caught, however, I wanted to find out some more about them so I had a little chat with vocalist Tas Danazoglou.
Inteview with Satan's Wrath vocalist, Tas Danazoglou
Interviewed by Craig Hogan
1) First of all, can you please introduce yourselves and what role you play in the band.
I'm Tas Danazoglou and I do the vocals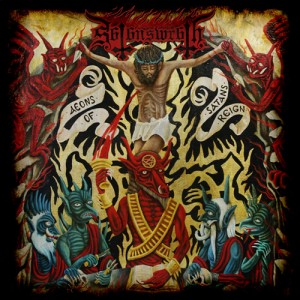 2) Your latest album "Aeons of Satan's Reign" has just been released this month, how have the new songs gone down with your fans?
I dont know, I haven't met any fans.
3) The band formed in 2011 and in that short time you have been together you have managed to sign to a major label and release 2 albums – how did you achieve all this so quickly?
We just sent the album to metal blade.
4) How is the relationship with Metal Blade going?
Very good until now. They don't kicked us out and we dont want to kill them.
5) Someone asks you to define Satan's Wrath music – what do you tell them?
Satanic heavy metal!!!!
6) What do you do in your spare time, do you go to local shows, do you have another job? Is your family supportive about what you do?
My job is tattoo artist. In my free time i write new songs, I play with my son and listen to heavy metal. Yeah my wife loves the band and my son, well he is 22 months old.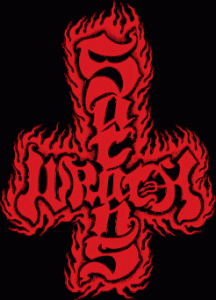 7) Who are some of your influences vocally and musically and why?
Sabbath, Judas, Maiden, Venom, Hellhammer, Slayer, Possessed, Mercyful Fate and many more. I dont know why…I just grew up with these bands.
8) Whats next for Satan's Wrath?
You are next!!!!
9) Any final comments for our readers?
DTP
www.facebook.com/666SATANSWRATH666
www.metalblade.com/satanswrath