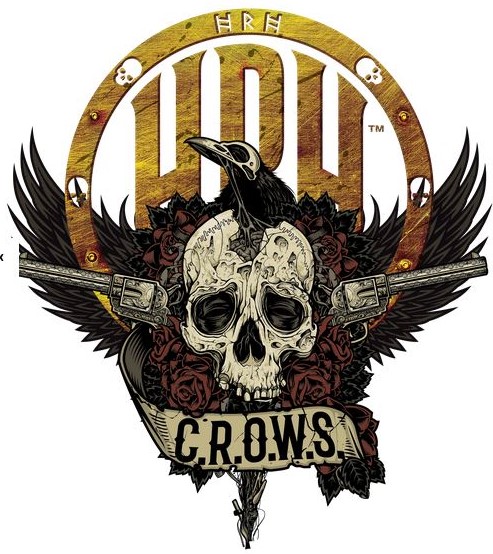 Introducing HRH C.R.O.W.S. Country Rock, Outlaw, Western & Southern Rock…
11th December 2017
HRH C.R.O.W.S. SPREADS ITS WINGS AS HRH EXTENDS INTO COUNTRY ROCK, OUTLAW, WESTERN & SOUTHERN ROCK
 
Introducing HRH C.R.O.W.S.  Country Rock, Outlaw, Western & Southern Rock.
 
HRH has always been shaped by its community, but when the fans approached us and asked us to extend the HRH experience into Country, well, we were wary. But when we went deeper and found out what they yearned for was a broad base of cool Country Rock, Outlaw, Western & Southern Rock bands, then all reservations disappeared. Head honcho Jonni Davis and his rebel posse put together HRH C.R.O.W.S. – Country, the HRH way: a dazzling spectrum of carefully-selected bands (as voted for & curated by the fans); delivered with all the know-how, energy and excellence you'd expect from Europe's leading residential festival provider.
 
HRH C.R.O.W.S. will see its inaugural weekend at our award-winning city venue, the O2 Academy in Sheffield, where other stormingly successful HRH events have been showcased in the past. The event will hit town on the 8th & 9th September 2018.
 
This adds another new chapter to the ever-unfolding and widening HRH portfolio: one we've spent the last 18 months researching and putting together. As with all HRH experiences, it'll feature quality accommodation: 2 HRH Hotels on the venue's doorstep, with one designated as Royalty (a package that includes passes to the upstairs balcony with private lounge, bar, toilets, security and seating).
 
This ain't no penny ante, line dance, folks! This is HRH C.R.O.W.S. – FOUR living, breathing, roof-raising strands of country-influenced Rock n Roll, chosen by fans and woven together with all the usual HRH expertise 'n' shenanigans!
 
Headlining is Devon Allman, son of the legendary Greg Allman. Despite being the son of one of the legendary Allman Brothers, Devon is very much his own man, and has found his own sound from the music in his blood.
 
Also headlining are Dan Baird & Homemade Sin. Best known as the lead singer and rhythm guitarist from Eighties chart-topping rockers The Georgia Satellites, Dan left the band in 1990 to pursue a solo career. He's a leading light and pioneer in cowpunk and alt-country music, bringing together a heady brew of rock, country, outlaw, and punk.
 
Also announced for the initial line-up are Jared James Nichols, Jo Harman, Zack Logan, Broken Witt Rebels, Elles Bailey, Rebecca Downes, Federal Charm, Willie and the Bandits, Scarlette Fever, Buffalo Summer, Western Sand, Thirteen Stars, The Outlaw Orchestra, Dawson Smith and the Dissenters, Cellar Door Moon Crow, and The Nile Deltas
 
Saddle up, Compadres! This will be one helluva ride. Follow the C.R.O.W.S!
 
For further information, check out the website www.hrhcrows.com, click HERE or contact our ticket hotline on 0207 193 1164.
See ya in the saddle chico's, you have 5 days to cross the canyon n grab the offer!