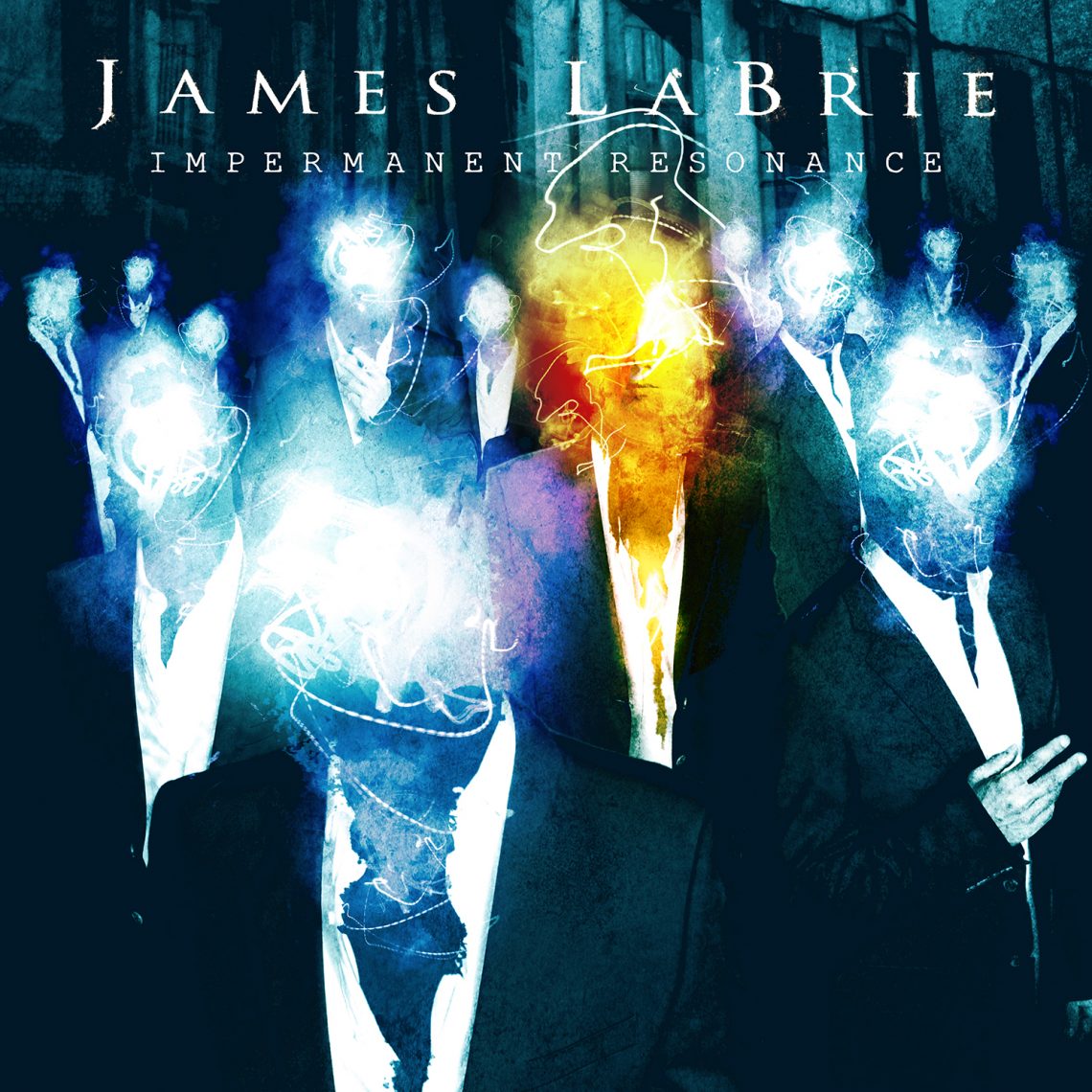 James Labrie – Impermanent Resonance
7th July 2013
Artist: James Labrie
Album: Impermanent Resonance
Record Label: Inside Out U.S.
Release Date: August 6 2013
Reviewed By: Rich Dodgin
Track Listing:
1. Agony
2. Undertow
3. Slight of Hand
4. Back on the Ground
5. I Got You
6. Holding On
7. Lost in the Fire
8. Letting Go
9. Destined to Burn
10. Say You're Still Mine
11. Amnesia
12. I Will Not Break
For fans of: Dream Theater / Opeth / prog-metal
Standout Tracks: Back on the Ground / Letting Go
I have to admit that I'm not the worlds biggest Dream Theater fan.  I have several of their albums and I've seen them live a couple of times, but there has always been just a bit too much self-indulgence on their albums for me to really get into them as a band.  Saying that, I do appreciate how musically talanted they are, and if I'm in the right frame of mind I do enjoy listening to their 1994 album Awake.
So, it was with a bit of trepidation that I started listening to this, Dream Theater vocalist James Labrie's third solo album.  Would this be different enough to interest me, and would it be even more self-indulgent than the band's albums ?
Opening track 'Agony' certainly caught me off guard – starting with some heavy riffs and death metal vocals before Labrie's usual melodic vocals kicked in.  Yes, the guitar sound and keyboards are recognisibly Dream Theater-esq in places, but things are considerably heavier and distinct enough to make this stand apart.
And the first track very much sets the tone for the album as a whole.  Each song is like a heavier version of a Dream Theater track – the riffs are faster, the drums more pounding, and the sparingly used death metal vocals step things up a gear.  The keyboards are also much more prevelant on this album, primarily because Matt Guillory (James Labrie's song writing partner for over a dozen years now) "took the leading role in the composing of the song material, but also handled all of the keyboard recordings as well as background vocals" (from the official press release).
I really enjoyed this album.  Musically, it is tighter than Dream Theater – the tracks are more structured and less experimental in nature – and it has a modern cutting edge feel to it.  I think most Dream Theater fans will enjoy this, but I'd recommend it to anyone who is a fan of prog-metal or metal which tries to do something different.
Score: 8 out of 10