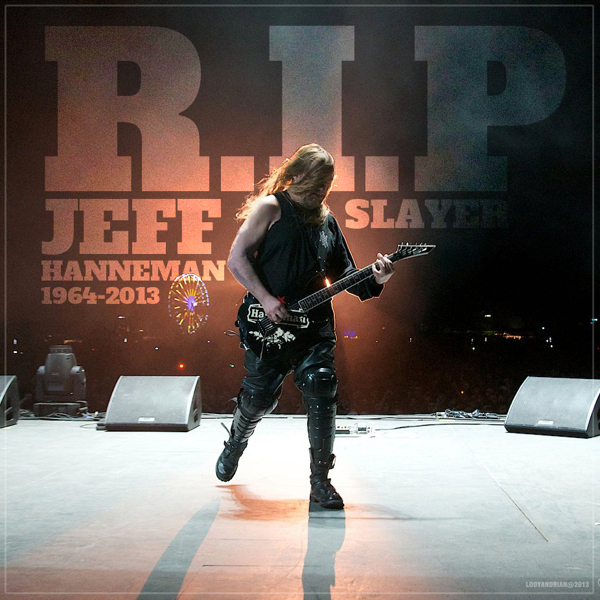 Howards Metal Musings :: Jeff Hanneman
6th July 2013
0
By
Howard 'H' Smith
The Thing About Metal is….
It's an extreme form of music. Not many people "get it" but those who do LOVE it.
You'll often hear people say that they "love" music. Heavy Metal fans don't just love it, they live it. They trek miles to see bands, cross oceans, fly around the world… it's more than music, it's a brotherhood.
Metal fans can end up being outcasts and ridiculed for their tastes but that just serves to bring the brotherhood closer together.
So in this extended family, bands are the patriarchs and they are the ones responsible for bringing us all together. You grow up with them, you share the best of times and their music helps you through the worst of times. You laugh, you cry, you drink, you headbang, you follow their career and you hope to grow old together.
So when a member of a band dies it's like losing a member of that extended family, like losing a part of your childhood because you grew up together and you were still friends.
It feels strange to have such strong emotions and a sense of loss for someone you never knew and never met but you feel it all the same.
It's potent and it reminds you of your own mortality. Things don't feel like they'll ever be the same. You recall the times you shared, the last time you saw them and you meet up with others who feel the same.
In May the brotherhood lost a family member. One of the good guys. Jeff Hanneman.
He is survived by his wife Kathy, a sister, two brothers and millions of us worldwide who will never forget him.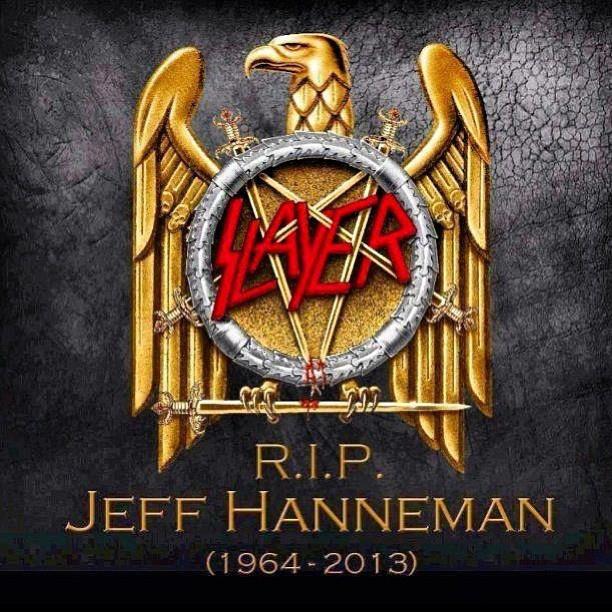 How useful was this post?
Click on a thumb to rate it!
Average rating 0 / 5. Vote count: 0
No votes so far! Be the first to rate this post.
Related
About the author
Howard is better known both as Howard 'H' Smith, the lead singer from UK Thrashers Acid Reign and also as his comedy alter ego 'Keith Platt'. During his careers he has been on tour with Nuclear Assault, Flotsam and Jetsam, Death Angel, Exodus, Dark Angel, Candlemass and Suicidal Tendencies and has graced the comedy stage at Download festival more than once.