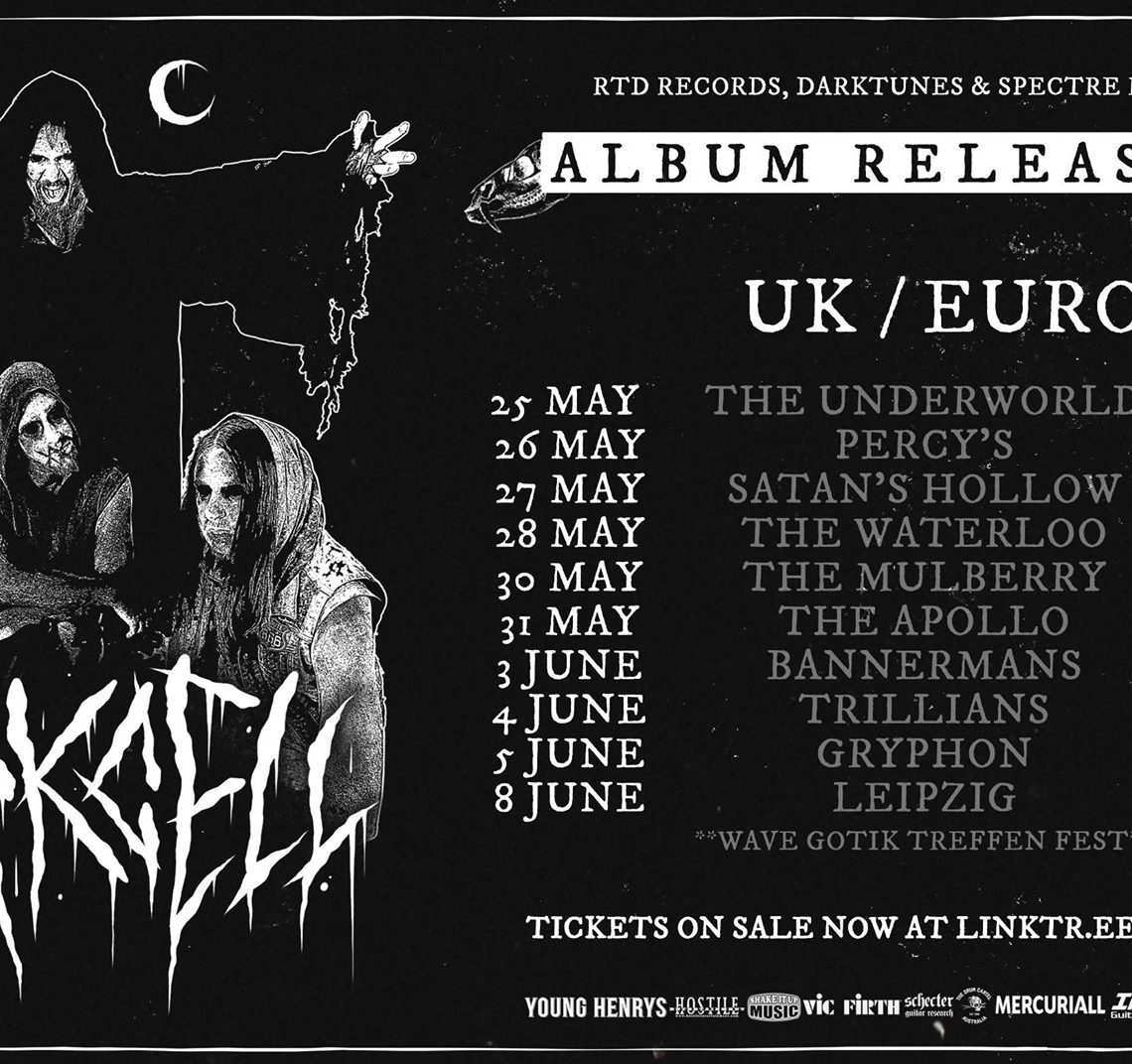 Jesse Dracman of Darkcell Interview
28th May 2019
Australian Industrial Rock fiends Darkcell are hitting the UK this month to spread their brand of horror metal across the lands. After dominating the Aussie metal scene since 2010, they are finally on their debut tour of the United Kingdom and with a new Album just released, they've hit the ground running. After landing on UK soil, frontman and bringer of Darkness, Jesse Dracman gave me some time in between jetlagged beer runs and the first few shows of the tour.
Welcome to the UK first of all, I hope you've brought some of that Queensland sun with you? We need it! Now this is Darkcell's first UK tour, how long has this tour been in the works for? You guys must've been excited to finally get in the air.
"Thanks soooooo much. Yes, we've managed to bring some Aussie sun by the looks and the UK is beautiful. This has been in the works for a while, and we are grateful to be here and make an impact."
The band have barely even had a few days between an extensive Australian tour which we all know is an exhausting amount of driving. Now you're on the road for the UK tour, that must have been tight to manage without killing anyone. How was the Aussie tour for you? Which city was the best show for you?
"We're pretty seasoned with the art of touring, though some days are more tiring than others, but come showtime, it's on like Donkey Kong! Oz Tour is always fun, cause we get to do what we do more extensively and the people are always good to us. The hometown finale in Brisbane was one for the ages."
Darkcell have just released a new Self titled full length album in April, how has the response been? I know its been racking up quite the numbers on spotify. You guys must be stoked so far, how are you feeling about it, after its release?
"Yes, we have been so blown away by the response and the amazing reviews already. It's a special album and the people are singing high praise, so I'm feeling good. We are a proud band."
Speaking of the new album, one of the songs Godless, features vocals from your comrade and fellow well known Aussie musician Jonathon Devoy, will you be taking him on tour with you to the UK?
"The Brothers of Chaos back and stronger than ever on this track. We've had a blast creating Godless and Devoy is kicking ass helping us in the UK to bring chaos as we know how to do that so well."
Many moons ago, when I lived in Brisbane, I remember seeing Darkcell play small venues, packed to the rafters every time, always playing such high energy sets. Is this what the UK audiences can expect from your shows over here?            "All that and more I promise! We are like fine wine. We get better and better with time."
Look Jesse, I know you guys are flat out right now, so I've got one more question. What are you most looking forward to about this UK tour and is there anything you want to say to your UK fans and audiences?
"The life experiences, playing to new faces and watching the curious become the fanatical. We could not be more excited to be here and can't wait to meet everyone and spread the darkness."
So with that, I left Jesse and his band of madmen to go off castle hunting and scaring their audiences.
I look forward to catching them on the Edinburgh leg of the tour and I urge you all to grab a slice of the Darkcell pie while you can. Tour dates below, get on it!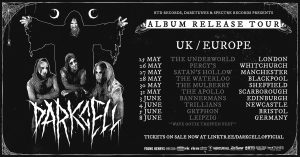 For all things Darkcell, click HERE and to purchase their new album, click HERE