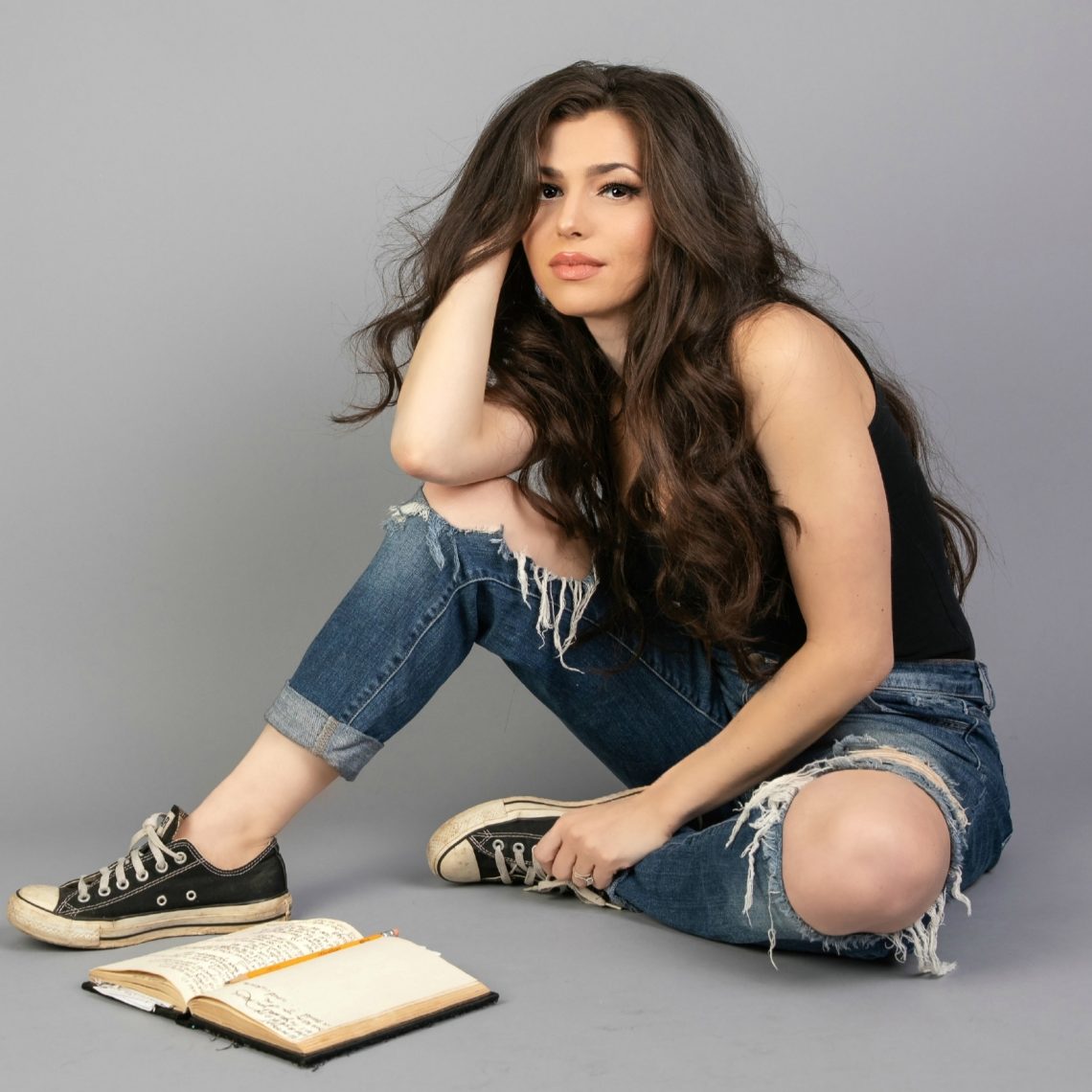 Jessica Lynn Releases Her Latest Single 'Love Me That Way'
2nd October 2020
Rising country crossover star Jessica Lynn is today delighted to release her latest single 'Love Me That Way', now available to download and stream from all digital platforms.
Jessica Lynn has been described as a "rocket force" for her trademark high-energy live performances – which showcase her powerful voice and vibrant stage presence, as well as this multi-faceted singer/songwriter's multiple instrumental talents, playing piano, guitar, harmonica, and the drums!
She's an artist who can't be easily pigeonholed and 'Love Me That Way' is sure to continue that genre-crossing appeal.
"'Love Me That Way' is one of my favorite songs from my new television concert special on Amazon Prime: Live At Dramatic Hall," explains Jessica, "I connect so much with it because it is a very good representation of who I am as an artist:  a little country, rock, pop, blues, and soul.  There is so much passion in a relationship often when things are going wrong and not always when they are going right.  I wrote this song about having that same fire ALL of the time."
'Love Me That Way' carries Jessica's strong lyrics, songwriting and vocals with verve. It follows in the trailblazing wake of 2 strong songs already released this year from her new cycle of work. On release day, 'Run To' charted on iTunes in the Top 10 in both Italy and Austria and in the Top 100 in The United Kingdom in Country Music, whilst 'Now or Never' has now hit well over 60,000 streams on Spotify, and also been featured on major platforms such as Rock and Review: one of the most esteemed music review shows out of Nashville, Tennessee.
No wonder that American Songwriter acknowledged in May that Jessica Lynn "has drawn comparisons to several other big singers, including Shania Twain. She has toured Europe, where 'Run To' has already cracked the charts in several countries, and penned multiple songs with top hit writers in Nashville and Europe."
Jessica has been livestreaming, charting every week in the top 40 on Pollstar for all internet livestreams. However, despite the great success of her weekly internet concerts, she's admitted on her social media, while sharing concert memories, that she has been missing the energy and impact of live performance, and is keenly looking forward to live gigs and to touring once more in the near future.
And with good reason, since Jessica Lynn's live shows are fabled for their incredible energy, vocals, spectacle and showmanship.
Jessica's rescheduled 14-date UK headline tour – The Lone Rider – will run between 4th-19th May, 2021, where she'll be able to reconnect with her UK fans.
There's also a chance to get a taste of her live performance magic with Jessica's full-band performance and livestream from Daryl's House Club on Tuesday October 6th at 8 p.m. EST, which will give fans a chance to experience her acclaimed live performances and stagecraft.
Jessica invites all her fans to the event online, and notes "Although this show is free to watch on Daryl's House Club Facebook & YouTube pages, the suggested ticket donation is greatly appreciated for the band and to help keep the venue alive during this difficult time."
Check out 'Love Me That Way' on all digital platforms, and visit Jessica's website https://www.jessicalynnmusic.org/ for further details of her Daryl's House Club gig and rescheduled 14-date tour The Lone Rider, also to book tickets; plus, check her social media for info on her weekly livestream sessions, and to enjoy the recent sessions and new updates.
'Love Me That Way' Available on all digital platforms Http://snd.click/lovemethatway 
The Lone Rider UK Tour Dates 2021
May 4: Cambridge Junction, Cambridge
May 5: The Waterfront, Norwich
May 6: St Pancras Old Church, London
May 7: Bodega, Nottingham
May 8: Patti Pavilion, Swansea
May 9: The Cluny 2, Newcastle
May 11: Drummonds, Aberdeen
May 12: The Glad Café, Glasgow
May 13: The Waterloo, Blackpool
May 14: The Blue Note, Derby
May 15: Gullivers, Manchester
May 16: Hare & Hounds, Birmingham
May 18: The 1865, Southampton
May 19: The Dancing Dog, Sittingbourne
www.JessicaLynnMusic.org
Social Media
 
 https://www.youtube.com/JessicaLynnCountry
 
https://www.facebook.com/JessicaLynnMusicPage
  https://twitter.com/Jessica__Lynn_
 http://instagram.com/JessicaLynnMusic